Indian Next Generation S-5 SSBN revealed



Indian Vice President Shri M. Venkaiah Naidu tweeted photos from his August 28 visit to the Naval Science & Technological Laboratory (NSTL) to celebrate its Golden Jubilee. NSTL is part of DRDO (Defence Research and Development Organization) in Vizag, Andhra Pradesh. A yellow hydrodynamic test model of a submarine, partially visible in one of the photos may provide new insights into India's next generation ballistic missile submarine program, the S-5 Class.


The S-5 class is expected to enter service before 2030s and will likely carry the new K-6 SLBM (Submarine Launched Ballistic Missile) which is also under development.

The Indian Navy has operated nuclear powered submarines since it first leased a Pr.670 CHARLIE Class submarine off the Soviet Union in 1987. Since then it has leased a more modern Pr.971 AKULA Class boat and inducted the first indigenous nuclear-powered submarines, the Arihant Class.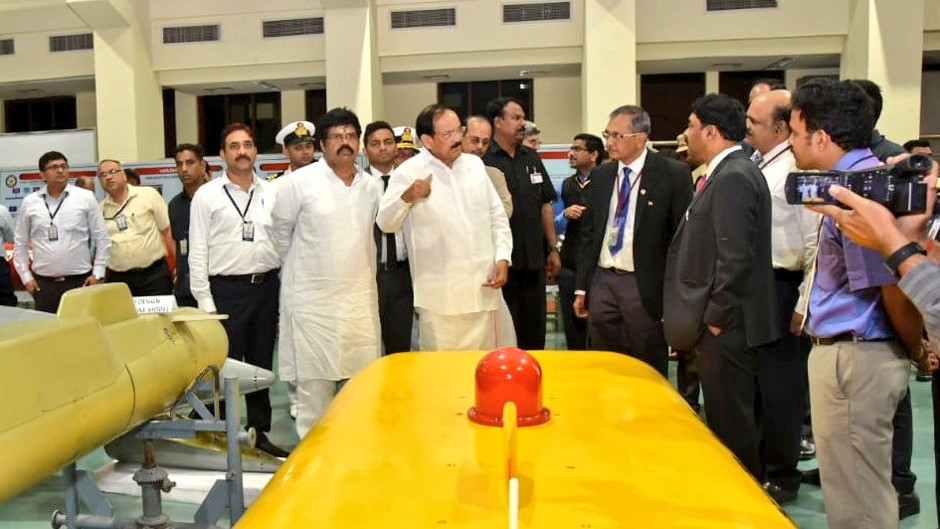 The new design will be a larger boat with 12 or 16 launch tubes for the new K-6 intercontinental ballistic missile, which is expected to have a range in the order of 3,200 nautical miles, about twice that of the current K-4 missile. The first generation Arihant Class are pocket boomers and can only carry 4 K-4 missiles, or 12 of the maller diameter K15 SLBMs which have a range of just 400 nautical miles.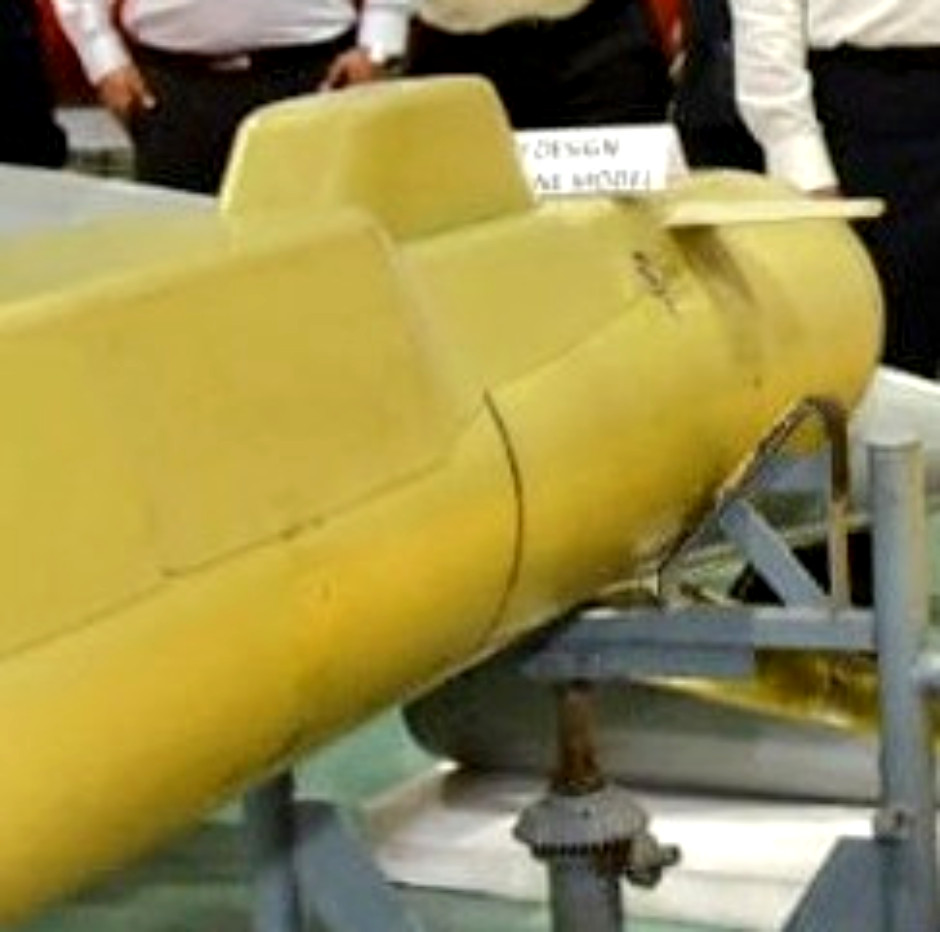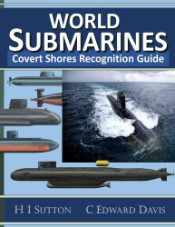 Get The essential guide to World Submarines
This Covert Shores Recognition Guide Covers over 80 classes of submarines including all types currently in service with World Navies.
Check it out on Amazon

It is not reported whether it will still be capable of carrying the earlier K-15 missile. The K-15 has one advantage because it's smaller diameter means that 3 can be carried in the place of a single K-4/6. The launch tubes are, at least on the Arihant class, interchangeable so theoretically 36-48 K-15 sized missiles could be carried by the new submarine when it enters service.

The K-6 is however expected to be the backbone of the new Indian ballistic missile submarine deterrent. It's much greater range will allow the submarine to patrol far off the Pakistani coast, making it much harder for the Pakistani navy to act against. Similarly, its range and number of missiles will make it more of a threat to China, and indeed Russia and Europe.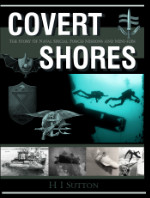 The ultimate book of Special Forces subs Covert Shores 2nd Edition is the ONLY world history of naval Special Forces, their missions and their specialist vehicles. SEALs, SBS, COMSUBIN, Sh-13, Spetsnaz, Kampfschwimmers, Commando Hubert, 4RR and many more.
Check it out on Amazon

Other submarine image shown in the series of tweets appear to show the existing Arihant Class: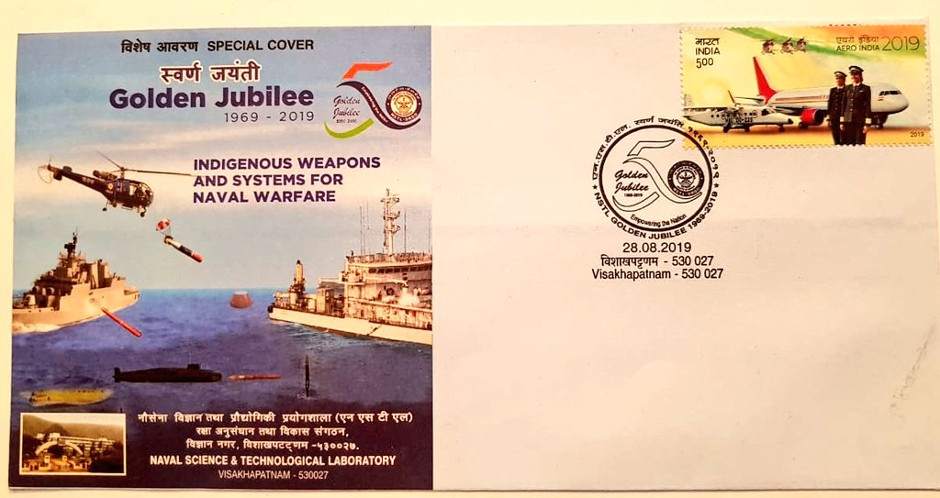 The image used in the Golden Jubilee materials appears to be lifted from Covert Shores, but shrunk. Alturnatively it confirms many details on my previous provisional illustration of INS Arihant: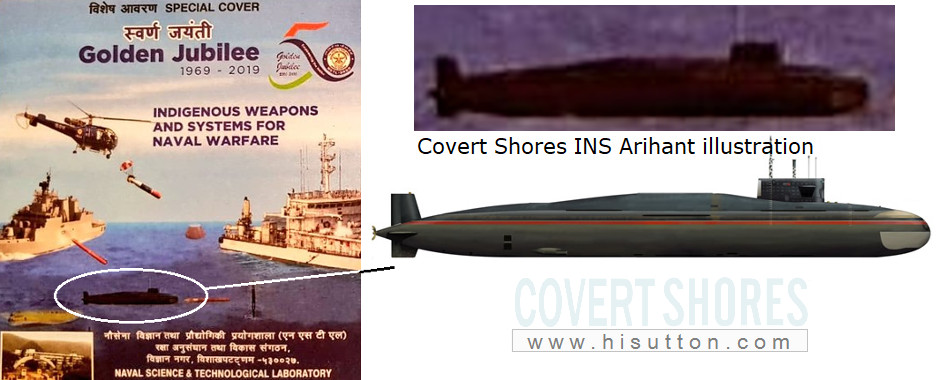 ---
Related articles (Full index of popular Covert Shores articles)



INS Arihant, Indian SSBN and .2






+





Nuclear Missile submarines



North Korean Modified-Romeo Class ballistic missile submarine



Chinese Sailless Submarine



Attack Class



SNLE-3G next-generation French SSBN



Project 955A 'BOREI-A' Ballistic Missile Submarine. w/Cutaway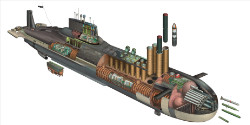 TYPHOON Class SSBN. w/Cutaway



North Korean Gorae Class SSB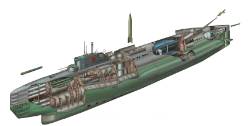 Stalin's Super Sub, Project P-2. w/Cutaway



Russian Losharik spy sub



Chinese MS200 midget submarine