China Discovers A US-Made Wave Glider Drone Off Their Coast


State-controlled Chinese television channel China Central Television (CCTV) has aired a piece showing a Wave Glider. A video was shared on Chinese social media (Weibo) and by user Ace of Razgriz on Twitter. The US designed uncrewed surface vessel (USV) can be used for both intelligence gathering and scientific research.

This report comes just a few months after the last Chinese-made SeaWing Glider was found in Indonesian waters.

The Wave Glider is built by Liquid Robotics of Sunnyvale California, and Hawaii. Dangling below the surfboard-like float, is a submarine float with six sets of 'wings'. This is typically 8 meters (26 ft) below and attached via an umbilical. Sensors can be attached to either the surface or subsurface elements. The up-and-down motion of the wings is used to harness the wave motion. This generates enough power for limited mobility. Additionally the deck is covered by large solar panels.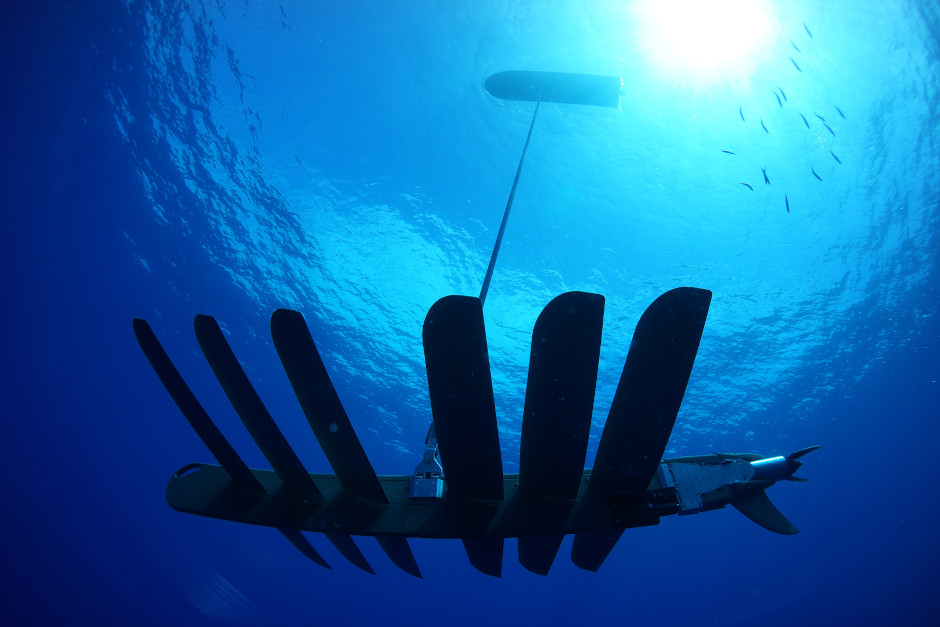 A file photo of the winged float beneath the Wave Glider. Photo: Liquid Robotics.

Based on current information I cannot say whether this is a military or civilian example. According to the report it was found recently by fisherman in Yancheng, Jiangsu Province. This area borders the Yellow Sea and is also close to the East China sea. They caught the unknown device while he was fishing. It was subsequently identified as a "secret stealing device released by foreign countries, with advanced performance and powerful functions".

Although the implication is that it was found in Chinese waters, the full circumstances of its discovery are unclear. It may have been plucked out of in international waters by a fishing boat captain eager to claim a government reward (there is a reward program to incentivize reporting foreign devices). China has found a number of uncrewed underwater vehicles and other novel 'drones' and sensors in its waters. Some do appear to have been on military intelligence gathering missions. But many are likely innocent. This one could go either way.

The vessels builder, Liquid Robotics (part of Boeing), will likely know exactly who it belongs to however. The identification number, 4117EOS, is visible on the electric motor: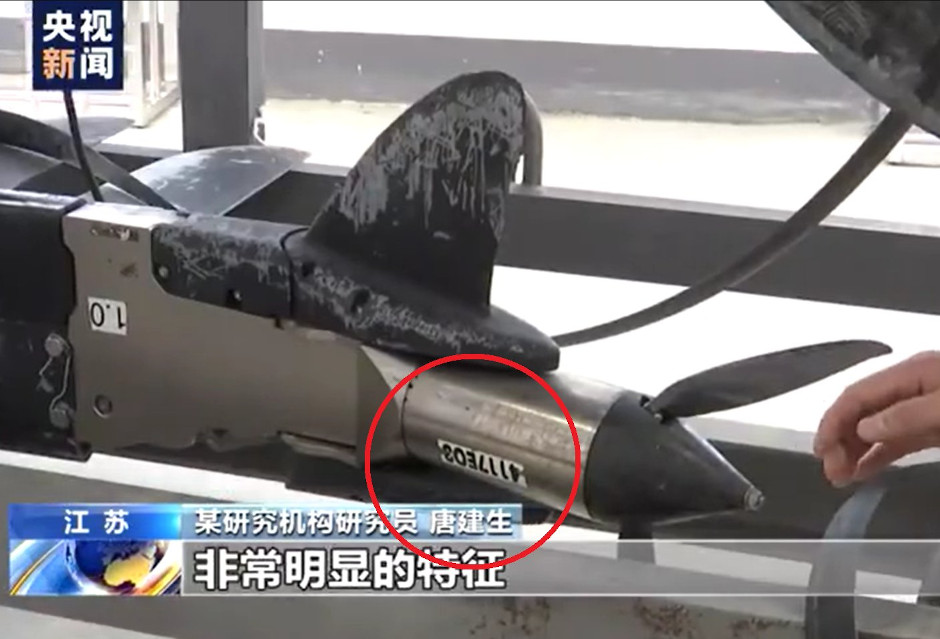 The craft's number is visible in this screenshot.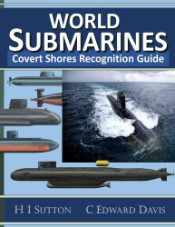 Get The essential guide to World Submarines
This Covert Shores Recognition Guide Covers over 80 classes of submarines including all types currently in service with World Navies.
Check it out on Amazon

Twitter user Strikepod Systems, who specializes in uncrewed maritime systems, has identified many of the sensors seen in the video. These appear to invclude an Airmar brand weather station (e.g. PB 200), a Vemco acoustic receiver and a Sea-Bird GPCTD.

Chinese Wave Glider Copies
The Chinese-based Institute for Advanced Ocean Study builds at least two copies of the Wave Glider. The Sea Sentinel ( 海哨兵 ) and Black Pearl ( 黑珍珠 ) types are slightly different from the Liquid Robotics original. The Sea Sentinel is 1.6 meters long and 1.2 meters across, and 1.5 meters tall. The Black Pearl appears larger, with three solar panels on the top, but otherwise similar. I do not believe that the one found above matches any images I have seen of Chinese made wave gliders.


Other UUVs found
The video also showed other devices, including a UUV (uncrewed underwater vehicle) found in 2012 by a fishing boat off Hainan Island in the South China Sea: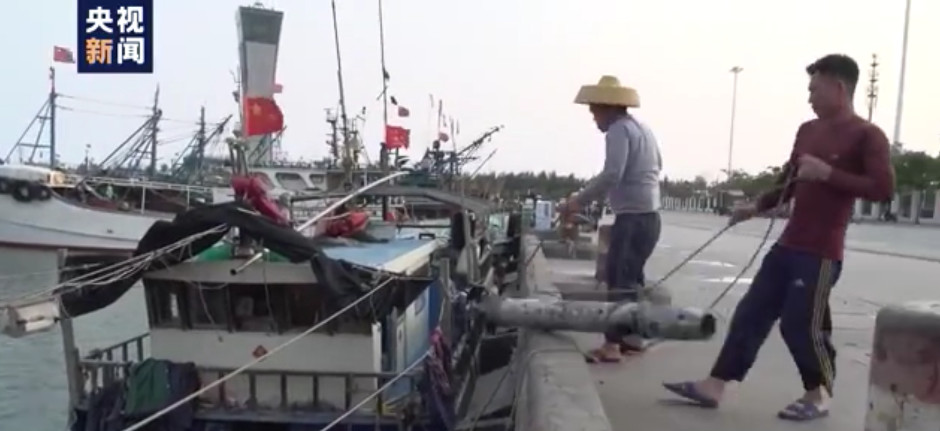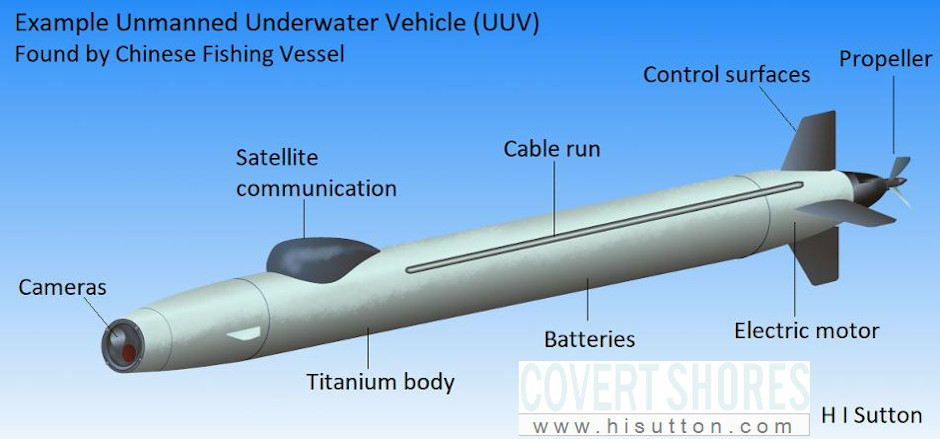 ---
Related articles (Full index of popular Covert Shores articles)



Chinese Sea Wing UUV (Glider)



NMRS UUV captured by North Korea



XLUUV armed extra-large UUV



Chinese HSU-001 LDUUV



ASWUUV anti-submarine unmanned underwater vehicle



Russian Navy Beluga whale



Harpsichord (Klavesin) AUV



SwarmDiver micro-USV



Nerpa anti-diver UUV