CLICK to enlarge. Screen shots from the TicTok video which has been shared on Twitter.

New Images Of Chinese Navy's Latest Type-039C Yuan Class Submarine

A clearer video has emerged of the new model of Type-039A 'Yuan' family submarines. I first reported the new sub-class in Naval News on May 12. Provisionally known as the Type-039C, the new design is likely to be significant, a major upgrade to an already competitive design.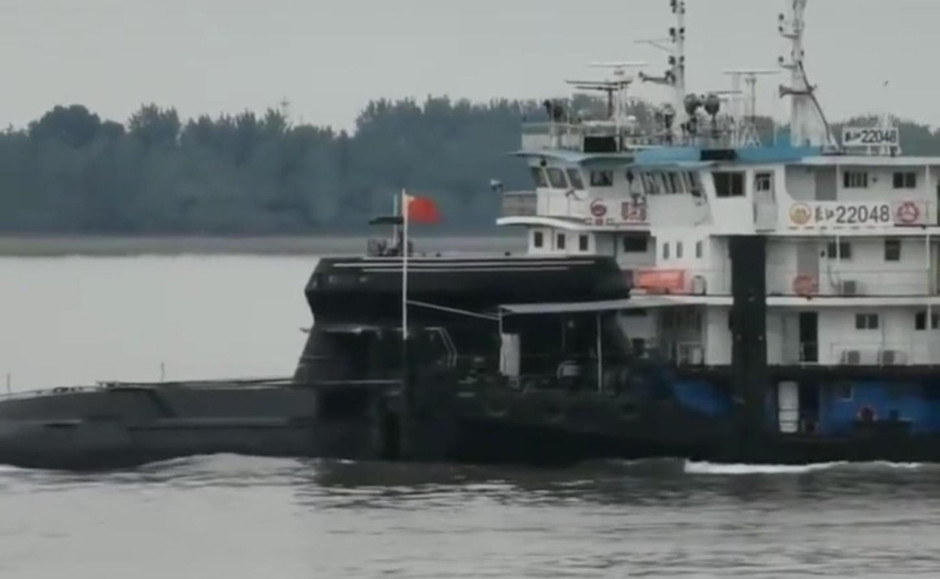 The new video shows the submarine being moved along a river. This is most likely the Yangtze, which the submarine was launched into in Wuhan. Presumably it is being moved downstream for further work and tests. There is a related shipyard on the outskirts of Wuhan where Yuan submarines are also built, so it may have been moved there for fitting out.

My current thinking is that the new sail design most likely relates to a sonar or communications system. Less obvious than the new sail, there also appears to be a thin wire towed array sonar (TAS) in the upper rudder, a major upgrade.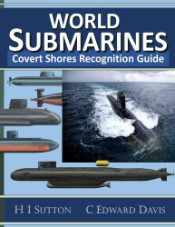 Get The essential guide to World Submarines
This Covert Shores Recognition Guide Covers over 80 classes of submarines including all types currently in service with World Navies.
Check it out on Amazon


CLICK to enlarge. The first image was taken from a moving vehicle. The new submarine can be seen through the railings. The design appears to have a new sail (A), possibly a redesigned upper rudder (B) and generally cleaner outer hull (C).

---
Related articles (Full index of popular Covert Shores articles)



Chinese Type-093 Shang Class Submarine w/Cutaway



Chinese Navy's First Advanced Submarine Type-032 (1958)



Chinese MS200 midget submarine