Chinese Seismic Survey Ship Off North America - OSINT

The HAI YANG SHI YOU 760 (海洋石油760 / Marine oil-760. Often shortened to HYSY 760) is a seismic survey ship operated by the China Oilfield Services Limited (COSL). In 2019 she spent several months surveying the North Atlantic off Newfoundland, Canada. The mission, part of 'GrandSPAN II', was run by GX Technology Canada Ltd, part of ION Geophysical Corporation. She pulled in to St John's Harbour, Newfoundland on May 28 2019.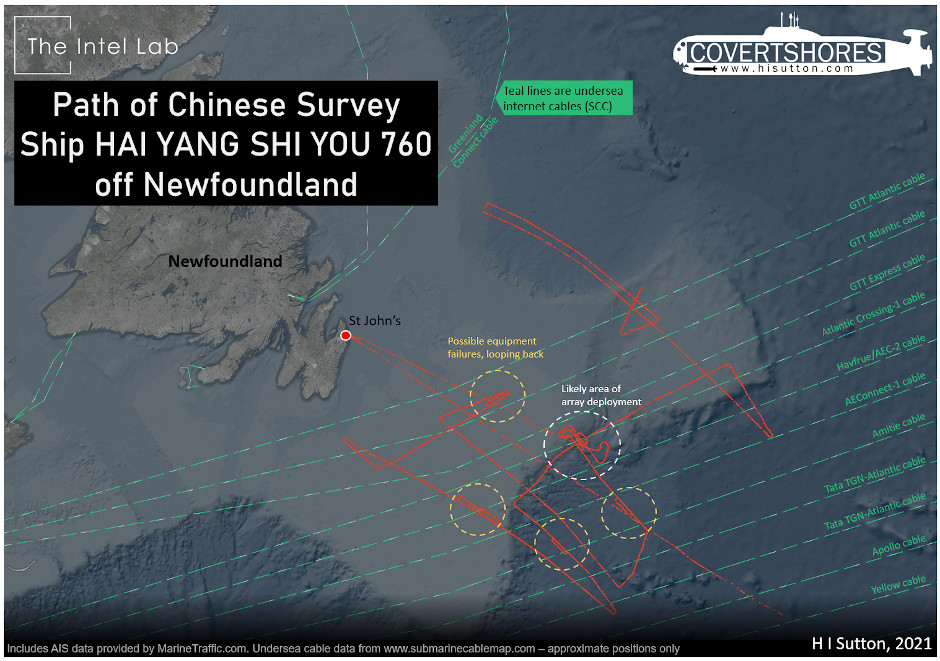 Original Analysis with The Intel Lab - CLICK for HIGH-RESOLUTION. AIS data from MarineTraffic.com. The Internet cables are shown for context only.

The Seismic array can, essentially, see below the sea floor. This makes it particularly useful for natural resource surveys. To do this it creates sound waves using a compressed air array, around every 20 seconds. An array of hydrophones are towed behind the ship, typically four 8 kmlong cables parallel to eachother For this mission a single 12 km stramer was used. The timing of the echo back to the hydrophone arrays collects data from under the sea floor. This can build a picture of the different rock layers. This can identify structures where oil and gas might be trapped.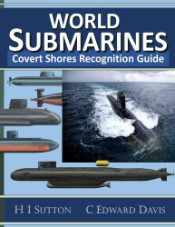 Get The essential guide to World Submarines
This Covert Shores Recognition Guide Covers over 80 classes of submarines including all types currently in service with World Navies.
Check it out on Amazon

When conducting the survey the Hai Yang Shi You 760 sails at about 4-5 knots. The noise maker is about 10 meters below the surface and the hydrophone streamer is around 15 meters deep. The survey ship also records gravity and magnetic data at the same time and has an echo-sounder for depth readings.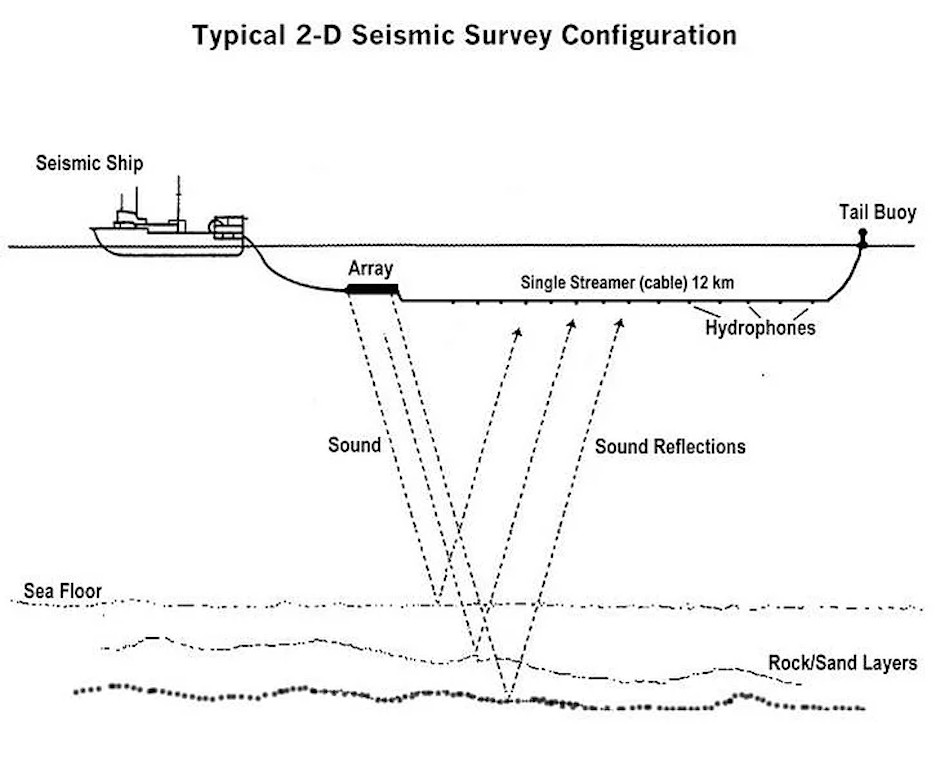 Diagram from https://www.nlspan.com/

Info
Flag: China. May have used Panama registration.
Year Built: 2015
IMO: 9778167
MMSI: 413305460

Specifications
Length: 84.8m
Beam: 18.4m
Draft: 7.6m
Gross tonnage: 6006 tons
Streamer (towed sonar array): Sercel/SSAS, 1 x 15,000 meters or 4 x 8,000 meters. SERCEL/ RD
Systems: ORCA, DigiSHOT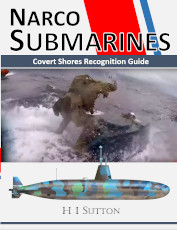 The World's ONLY Guide to
Narco Submarines
10 years of research, analyzing over 160 incidents, condensed into a handy guide. This unique book systematically breaks down the types and families. With detailed taxonomy, recognition 3-views, profiles and photos. Available on Amazon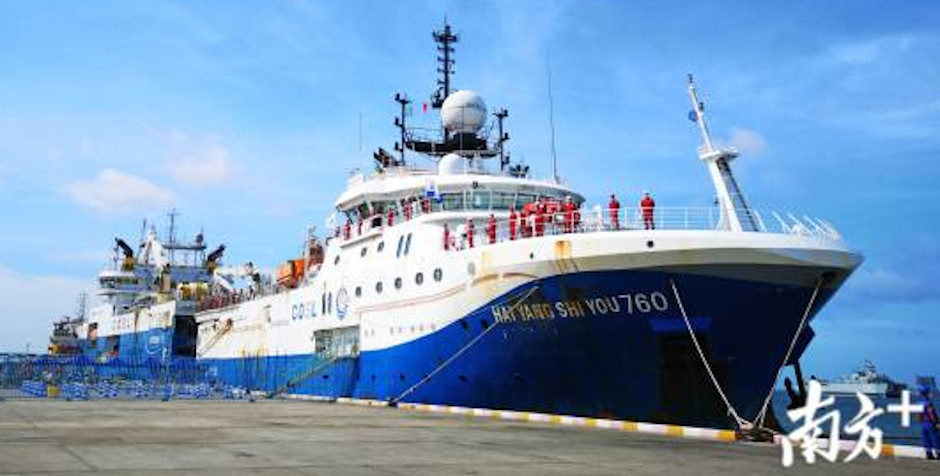 ---
Related articles (Full index of popular Covert Shores articles)



Chinese Sea Wing UUV (Glider)



Theseaus AUV



Russian Seismic Survey sub



Chinese Sailless Submarine



Chinese Type-093 Shang Class Submarine



Yantar spy ship loitering over undersea cables


Russia seeks submarine advantage in Arctic (HARMONY system, GUGI special mission subs)