Unique Chinese submarine launched


Chinese JN shipyard has launched a submarine of a previously unreported class. There are currently very few details but the design is relatively small, in the order of 5-6m in diameter and ~50m long. The most distinctive feature is the extremely small sail.

In many respects the design resembles the MS200 midget submarine design from CSIC but is larger and has an even smaller sail. There is speculation on the Chinese internet that it is the HS2600 design from JN Shipyard. This is unconfirmed.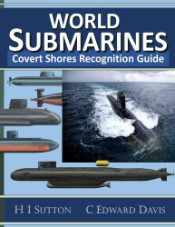 Get The essential guide to World Submarines
This Covert Shores Recognition Guide Covers over 80 classes of submarines including all types currently in service with World Navies.
Check it out on Amazon

The design appears to be single-hull which is uncommon in Chinese submarine building. The upper rudder is much larger than the lower one.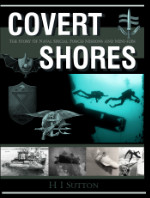 Learn EVERYTHING about Special Forces subs Covert Shores 2nd Edition. A world history of naval Special Forces, their missions and their specialist vehicles. SEALs, SBS, COMSUBIN, Sh-13, Spetsnaz, Kampfschwimmers, Commando Hubert, 4RR and many more.
Check it out on Amazon

---
Related articles (Full index of popular Covert Shores articles)



Chinese MS200 midget submarine



Project 885 'YASEN' (Severodvinsk Class) SSGN. w/Cutaway



Project 685 MIKE Class deep-diving SSN



SNLE-3G next-generation French SSBN




Yugoslav X-Craft (R-3E / 911 Class)



Japanese Ko-Hyoteki midget submarine of WW2 - Pearl Harbor attack






+





Nuclear Missile submarines

















World survey of AIP submarines



North Korean Gorae Class SSB



Iranian Nahang Class midget sub



Japanese Ha201 Sen-Taka-Sho fast attack submarine of WW2



INS Arihant, Indian SSBN and .2



Iranian Fateh Class SSK



History of Israeli subs



HDS-500 Midget Submarine