Good Wind ears: China's Underwater Great Wall


A recent video adds to the information we have of China's ambitious submarine monitoring system in the South China Sea. The system will consist of multiple sensors deployed at depths of up to 2,000 meters below sea level. The network is termed 'Underwater Great Wall' (水下长城) and 'Undetwater Monitoring System' (水下监听系统) in Chinese media, as well as 'Good wind ears' (顺风耳 - Omniscient, all-knowing) and has a program cost of 2bn Yuan (313m US Dollars).

It is reported that an initial test system, built under the auspices of civilian scientific research by the National Ocean Acoustics Research Base, the Institute of Acoustics, Chinese Academy of Sciences at Lingshui County, Hainan, was deployed in Challenger Deep at the southern end of the Marianas Trench (the deepest known point on earth). Another system was deployed near Yap in Micronesia. These systems are publicly declared and remain relevant for submarine monitoring.

In 2013 the "Subsea Observing and Demonstration System" was laid in 20m depth of water near Sanya. It consists of a base station liked by a 2km long optical cable to a connection box with 3 sets of observation equipment, and 1 hydrophone. There is a secondary connection box to test an alternative technology. The gateway node is reportedly composed of three observing nodes. The shore base station provides 10kv high-voltage direct current power.

It is not clear if the new footage is of one of the above projects or the main South China system network discussed in the article.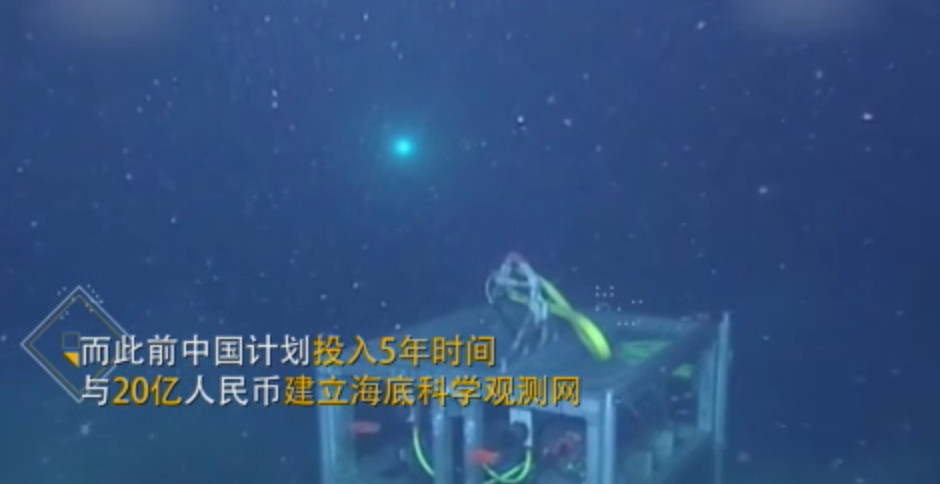 The system relies on miles of fiber-optic cable to connect the sensors. This image may show a cable mounted sonar array similar to towed arrays on submarines and warships. The power network for the system, whether it uses onshore power or local battery mower is unclear: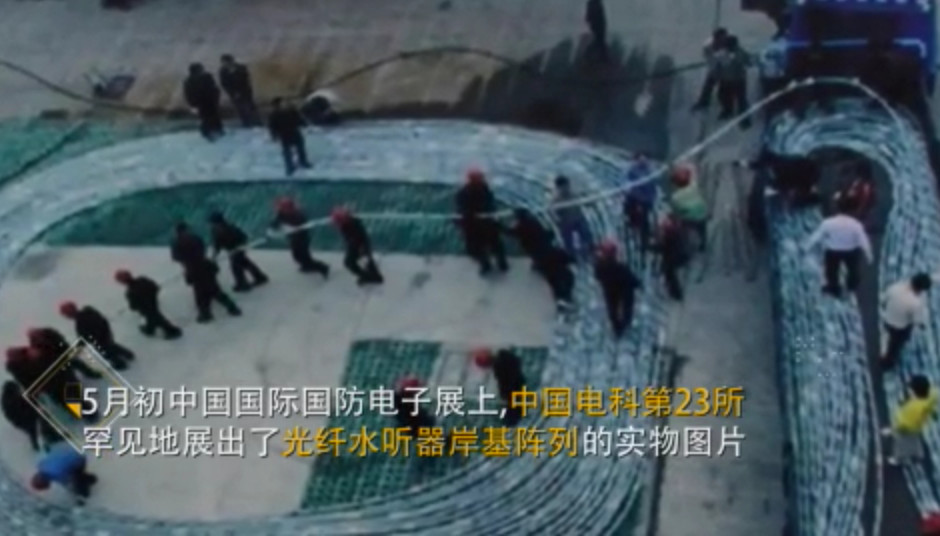 The footage includes excellent close-ups of a Remotely Operated Vehicle (ROV) manipulator, providing useful insights into the ships laying the system and technology details: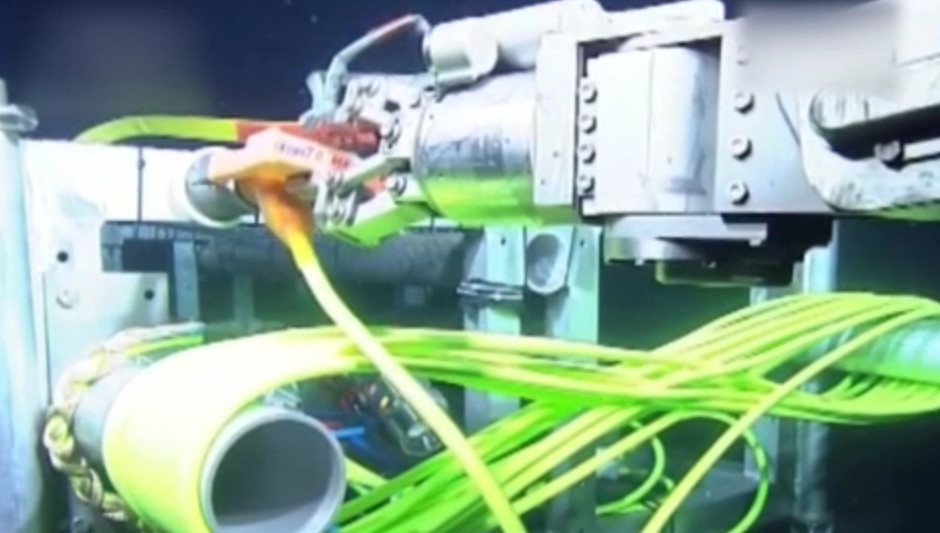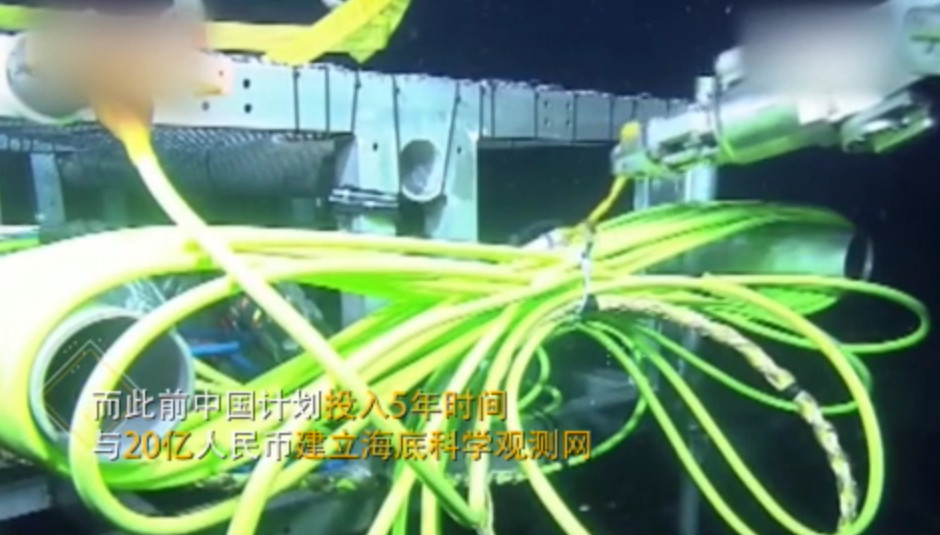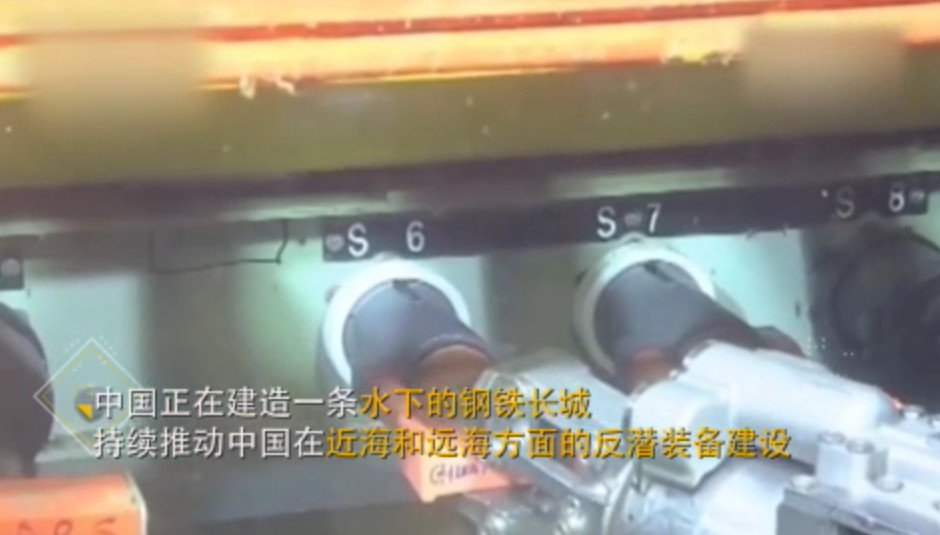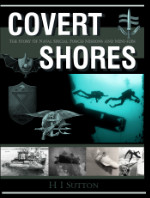 THE book on Special Forces subs Covert Shores 2nd Edition. A world history of naval Special Forces, their missions and their specialist vehicles. SEALs, SBS, COMSUBIN, Sh-13, Spetsnaz, Kampfschwimmers, Commando Hubert, 4RR and many more.
Check it out on Amazon

The film footage was accompanied by fresh computer-generated images of the system showing high levels of detail: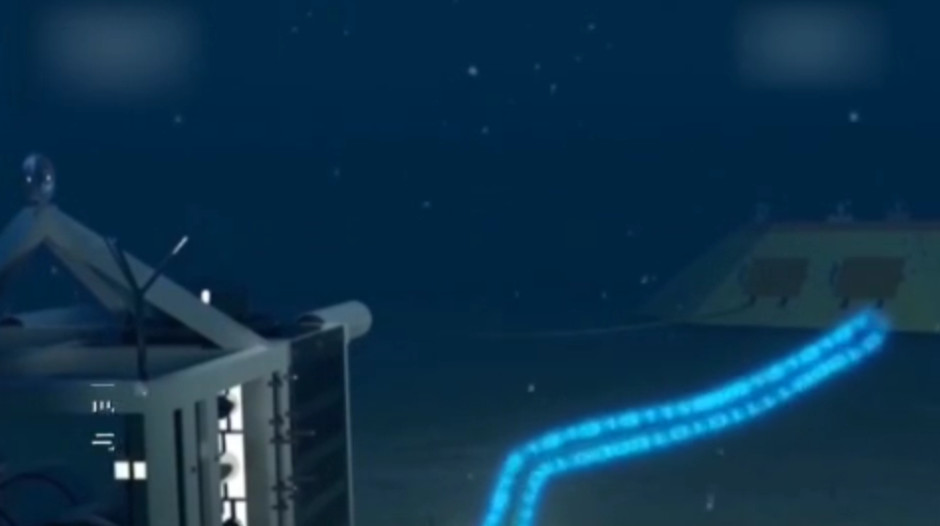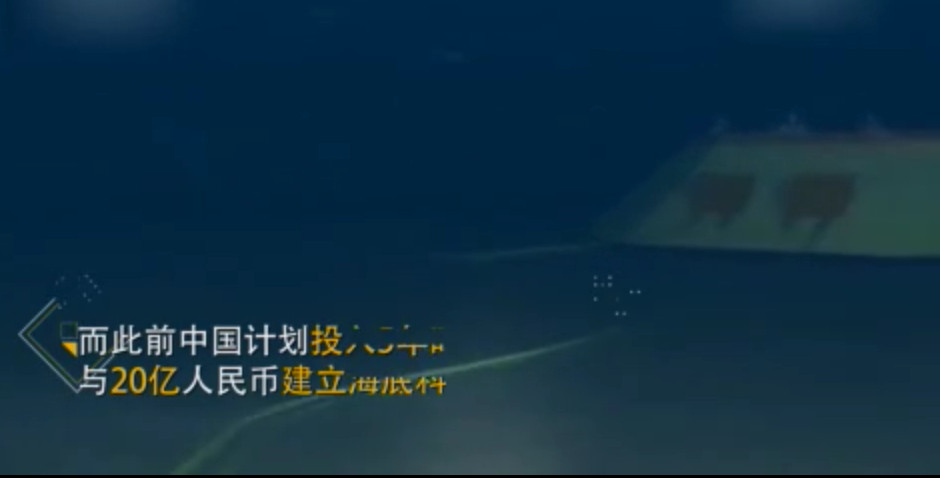 The South China Sea is already home to China's growing fleet of Type-094 JIN Class SSBNs and Type-093 SHANG Class SSNs which are based at Yulin Naval Base on the southern tip of Hainan Island. Analysis suggests that the SSBNs may not maintain continuous at-sea deterrence (CASD) at the present time.


Photo from https://www.weibo.com/2320231421/FrgYw8N2e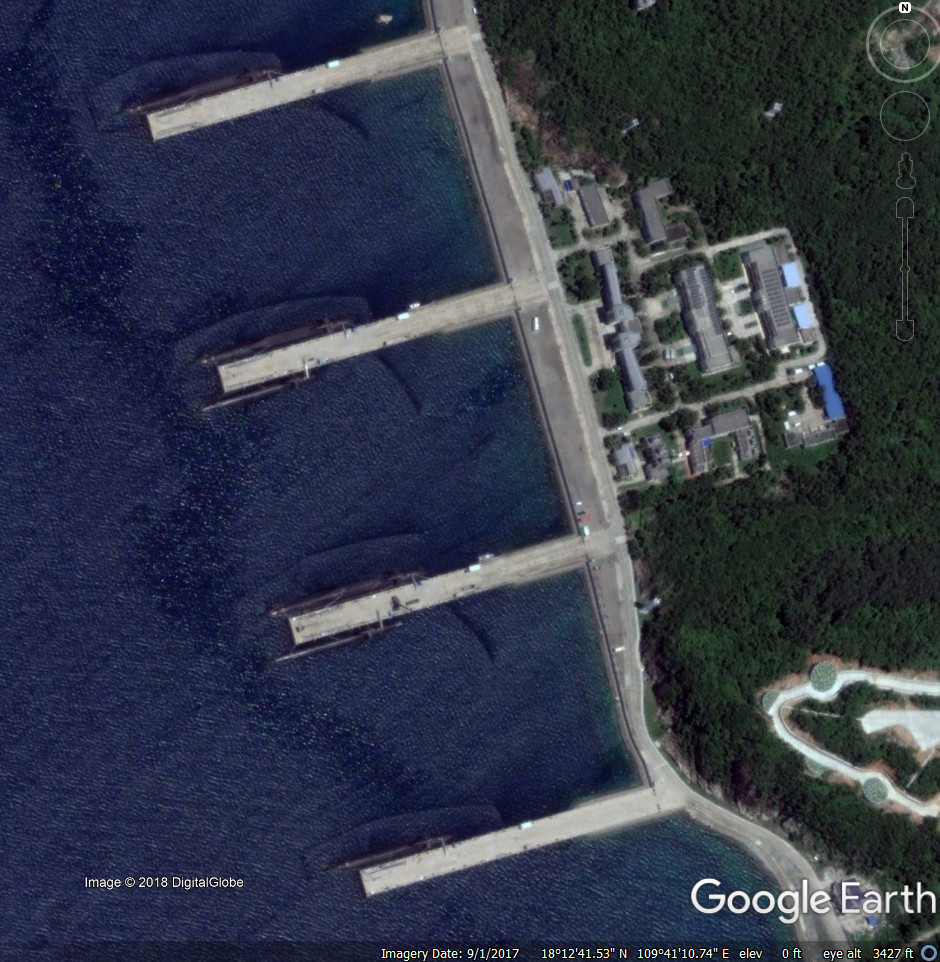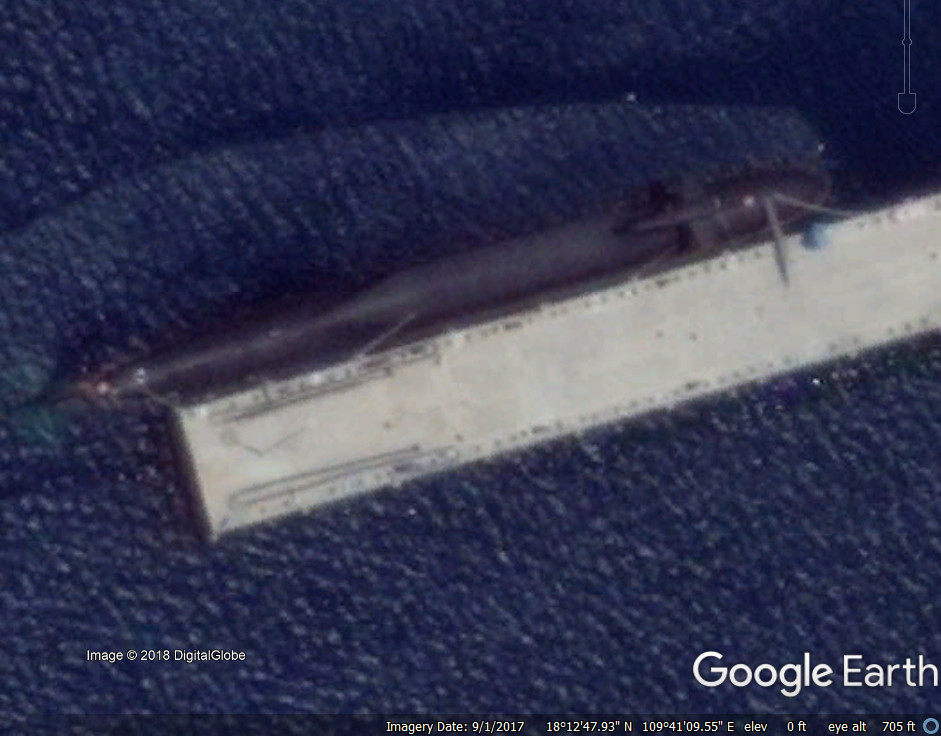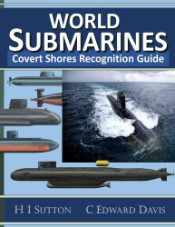 Get The essential guide to World Submarines
This Covert Shores Recognition Guide Covers over 80 classes of submarines including all types currently in service with World Navies.
Check it out on Amazon

Earlier depictions of the system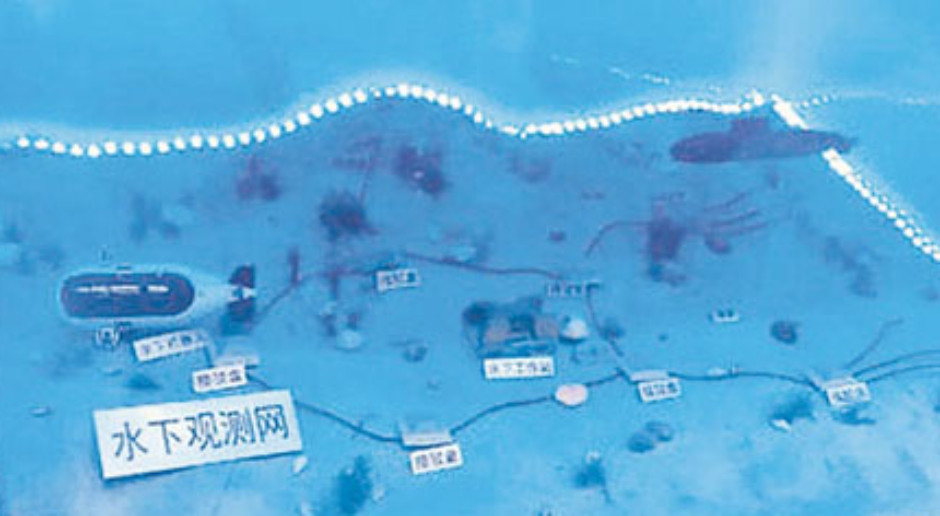 This image of the Underwater Great Wall has been used by Chinese language sources since 2016 (weixin)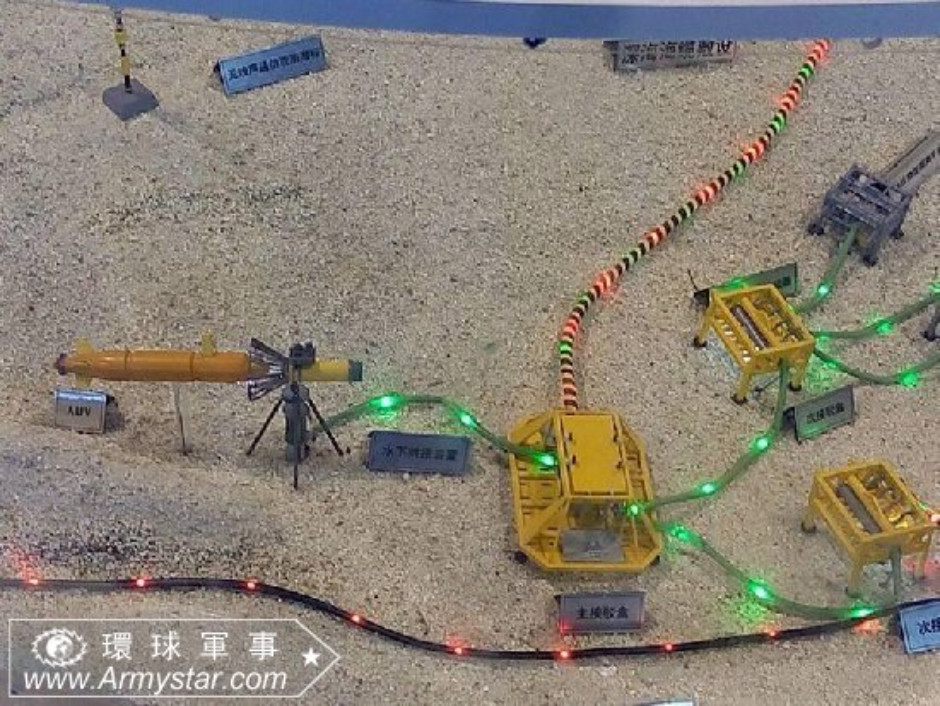 This photograph, of a model shown at a defense exhibition, also dates from 2016. (ArmyStar.com). The item on the left shows an underwater docking port for an unmanned underwater vehicle (UUV).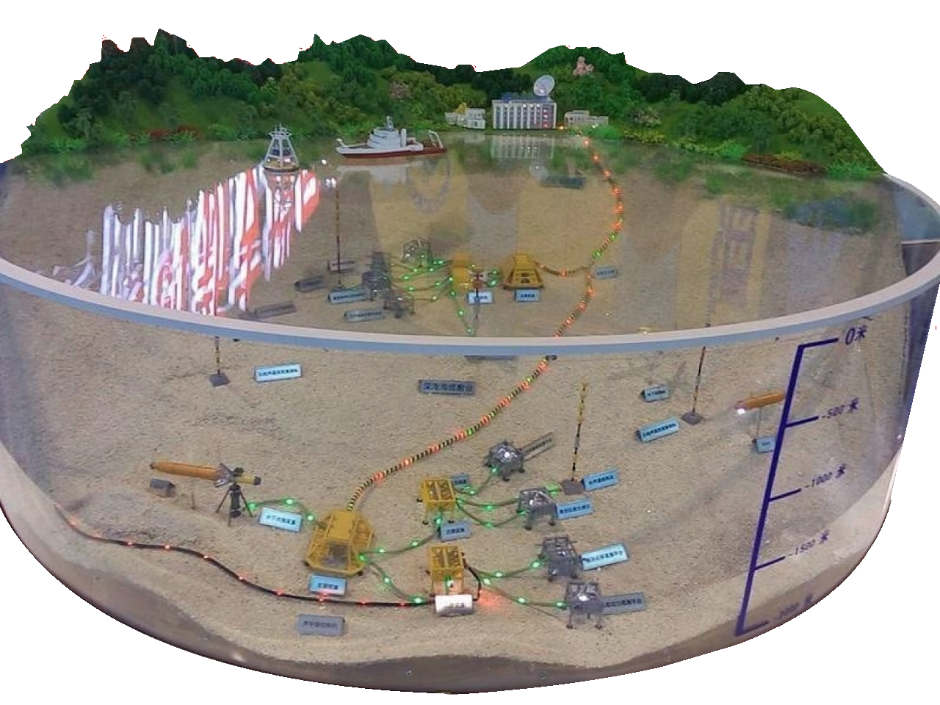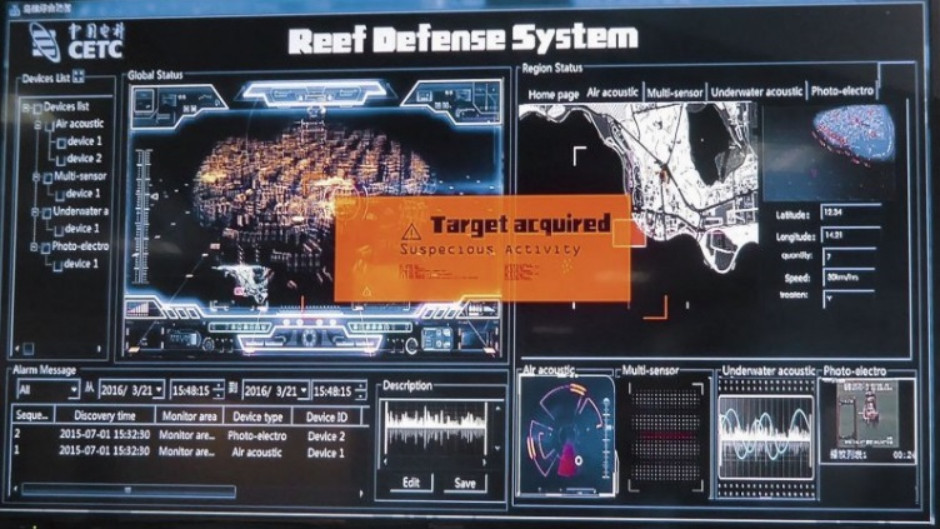 In May 2016 Jane's reported that "The China State Shipbuilding Corporation (CSSC) has proposed the construction of a network of ship and subsurface sensors that could significantly erode the undersea warfare advantage held by US and Russian submarines and contribute greatly to future Chinese ability to control the South China Sea (SCS)"

---
Related articles (Full index of popular Covert Shores articles)






+





Nuclear Missile submarines

















World survey of AIP submarines



Harpsichord AUV



Chinese MS200 midget submarine




CCH (Combat Craft Heavy) SEALION and Alligator Semi-Submersible Boats. w/Cutaway



Specialized Marine Craft (MSC) Sepcial Forces intercptor


Russia seeks submarine advantage in Arctic (HARMONY system, GUGI special mission subs)


Armored Stealth Boat used for car smuggling by Chinese organized crime


LTTE Sea Tigers' sneak craft and midget subs