The LTTE "narco submarine"
A Sri Lanken TV channel, News Bird, has recently uploaded on Youtube some older footage of the Sri Lanken civil war. One report, entitle LTTE Submarine Factory is particularly interesting. It shows a large low profile vessel (LPV, aka semi-submersible) which appears to be designed for cargo. In many respects the craft is similar to the "narco submarines" used by Colombian cartels.



The vessel was found, nearly complete, in an Artisan boatyard in jungle of northern Sri Lanka in 2011. It was larger than most other craft built by the LTTE. It's rounded 'barrel' hull and elevated exhausts / inlets show that it was a semi-submersible. Most of the LTTE's submersibles and other craft were designed as offensive platforms, often as suicide rams. This vessel appears to have been a cargo vessel however.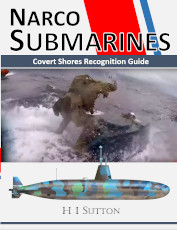 The World's ONLY Guide to
Narco Submarines
10 years of research, analyzing over 160 incidents, condensed into a handy guide. This unique book systematically breaks down the types and families. With detailed taxonomy, recognition 3-views, profiles and photos. Available on Amazon



There are three cargo hatches, two forward and one in the extreme stern. Each has a square top hatch with a built-in A-frame, presumably to help hoisting cargo. the cockpit is central with the twin motors behind.



I have not seen any detailed explanation about this craft. One possibility is that it was intended to smuggle cargo to and from India or Myanmar. This may have included drugs as Heroin trafficking was a major funding mechanism for the organization.

Another possibility is that the vessel was intended to ferry supplies between the LTTE's fleet of merchant vessels and their territory in Sri Lanka. The merchant vessels were kept well offshore, deep in the Indian Ocean. For some time this kept them safe from the Sri Lankan navy (they were all eventually hunted down and sunk). But this raised the challenge of how to ferry cargo to land.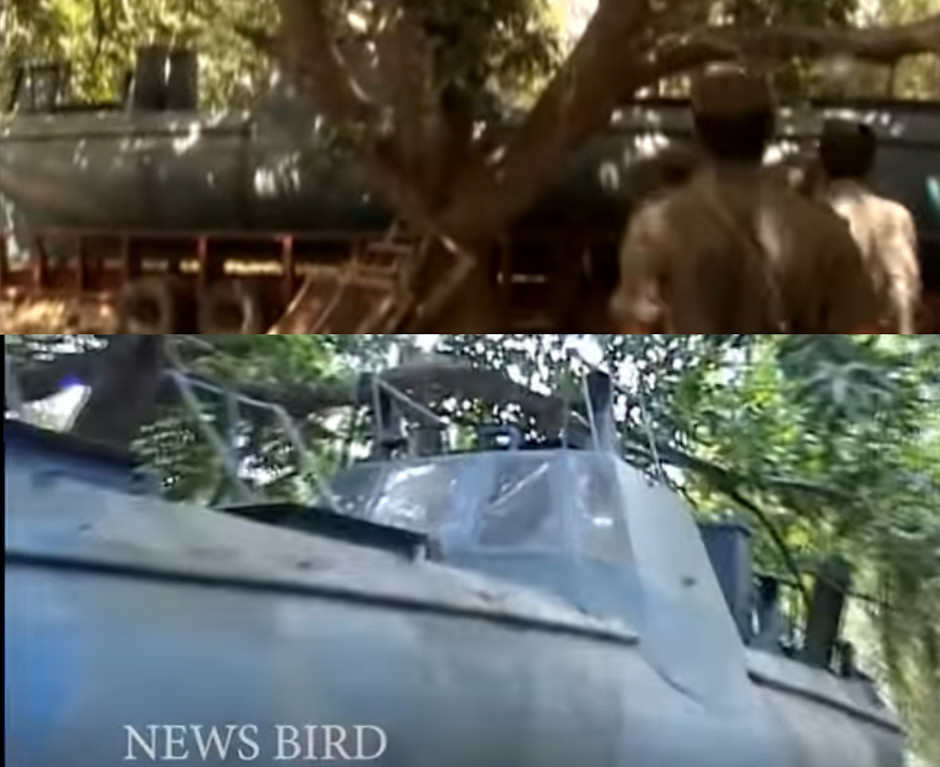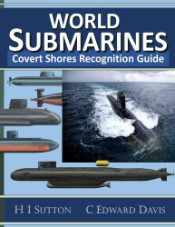 Get The essential guide to World Submarines
This Covert Shores Recognition Guide Covers over 80 classes of submarines including all types currently in service with World Navies.
Check it out on Amazon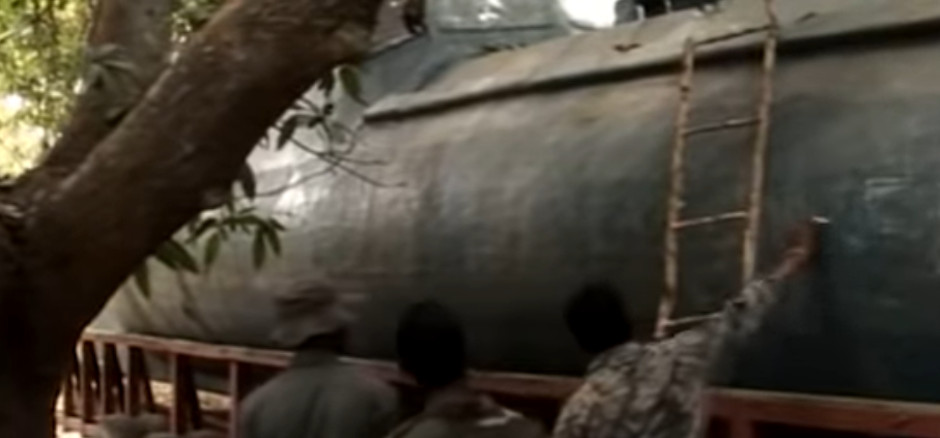 Narco Subs 101. w/Cutaway


LTTE Sea Tigers' sneak craft and midget subs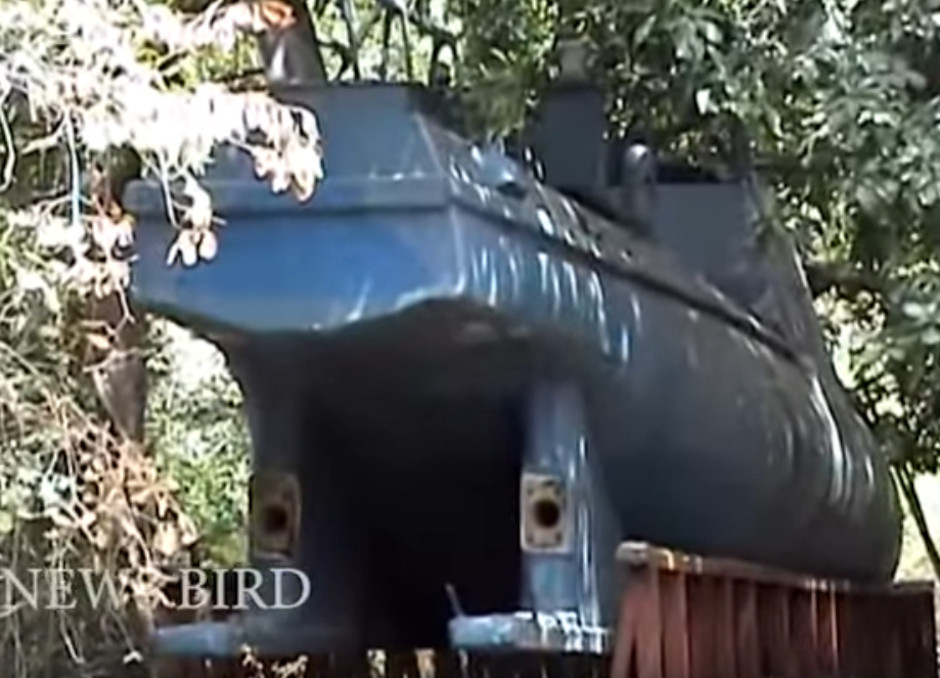 The narco submarine connection
There has been speculation that LTTE provided low profile vessel (LPV) knowhow to the Colombian drug Cartels c2006-9. On at least one occasion Tamil crewmen were captured aboard narco-subs operating between Colombia and Mexico. Circumstantially a transfer of ideas and design details is likely but overall narco-sub and LTTE semi-subs are definitely not 1-1 copies. In particular steel plate is rarely used in narco-subs.

This LPV is one of the strongest examples of the design similarities. A large narco-sub from 2007 (top) and the roughly similar LTTE semi-sub from 2009. Both are twin engine with similar propeller and rudder configurations.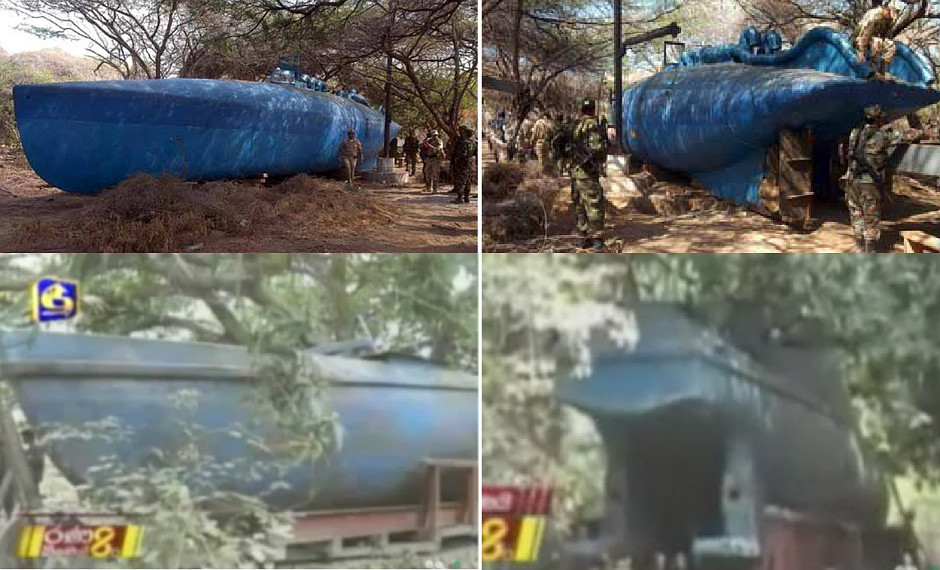 ---
Related articles (Full index of popular Covert Shores articles)


Narco Subs 101. w/Cutaway


LTTE Sea Tigers' sneak craft and midget subs


Explosive Boats world history



Prohibition era Moonshine smuggler's sub


The Escape of Bernd Boettger from East Germany


Nautilus 2020 Luxury Private Submarine. w/Cutaway


Cutaway of Jules Verne's Nautilus. w/Cutaway


Turbinia, the first steam turbine boat (1894)


Armored Stealth Boat used for car smuggling by Chinese organized crime. w/Cutaway


World Submarine Museum proposal



Porpoise submarine concept (/Fredrik Granholm)



Unofficial USN Diesel Submarine concept. w/Cutaway


Future Submarine Concept