Unbuilt Russian rescue submarine to replace INDIA Class



Model at Naval Show in St. Petersburg, 2015.


Russian design bureau Lazurit (Лазурит) may be pitching for a new role for their SIERRA Class attack submarines which were built during the Cold War - as rescue subs. This concept first came to light at the Naval Show in St. Petersburg, 2015. It is interesting partly because Lazurit has been out of the submarine business since the Cold War. Based on patent information (below) this concept is a conversion kit to use an existing nuclear powered attack submarine as a rescue submarine / host submarine. It would therefore replace the retired Project 940 Lenok Class (проект 940 ленок / INDIA Class) which was also designed by Lazurit.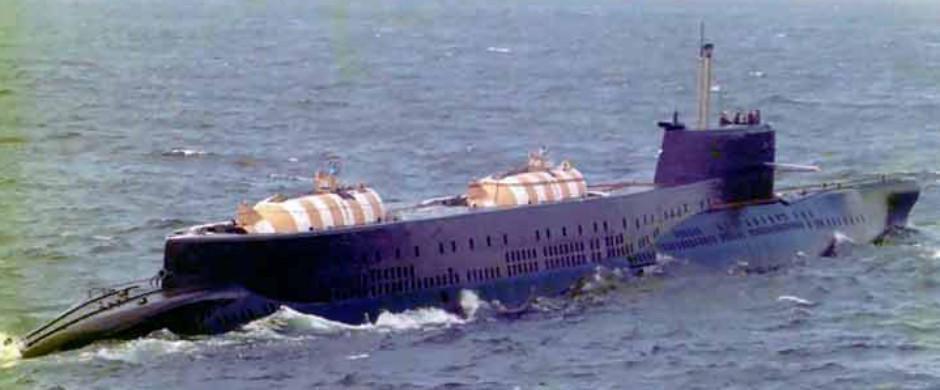 An INDIA Class submarine showing the two Project 1837 deep submersible rescue vessels (DSRV) on deck. The DSRVs can dive down to 2,000 meters (6,500 ft)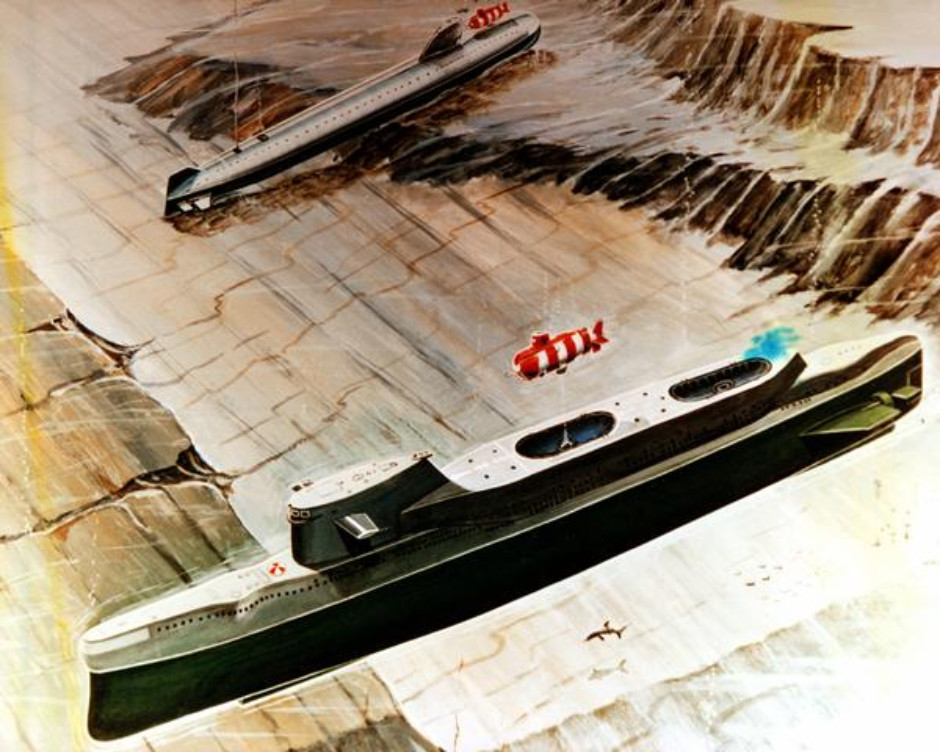 Cold War US DoD artist's impression of the INDIA Class rescuing a sunken November Class SSN.

The hull is clearly a Project 945 SIERRA Class (проект 945) SSN which has a titanium hull. Wet hangars are mounted in a wide whale-back which also encases the sail.




A Lazurit model of a variation of the Project-945AB SIERRA-II hull (this is interesting as another unbuilt project).


SIERRA Class SSN main article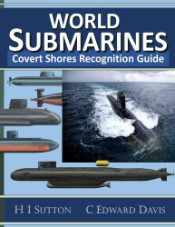 Get The essential guide to World Submarines
This Covert Shores Recognition Guide Covers over 80 classes of submarines including all types currently in service with World Navies.
Check it out on Amazon

Patent evidence
In 2016 Lazurit patented a generally similar submarine concept (Here (in Russian))



Key:

Combat submarine - clearly a SIERRA Class SSN
Removable rescue unit
Deep Sea Rescue Vehicles (DSRV) - clearly Project 18271 "Bester"
Removable module unmanned underwater apparatus
Removable modules communicate with the submarine body through coaming native-platform
Additional coaming-platform
Docking station
Thruster to allow submarine to hover
Anchor
Submarine's own esape pod (rescue capsule)
Cross-section of the submarine's torpedo room: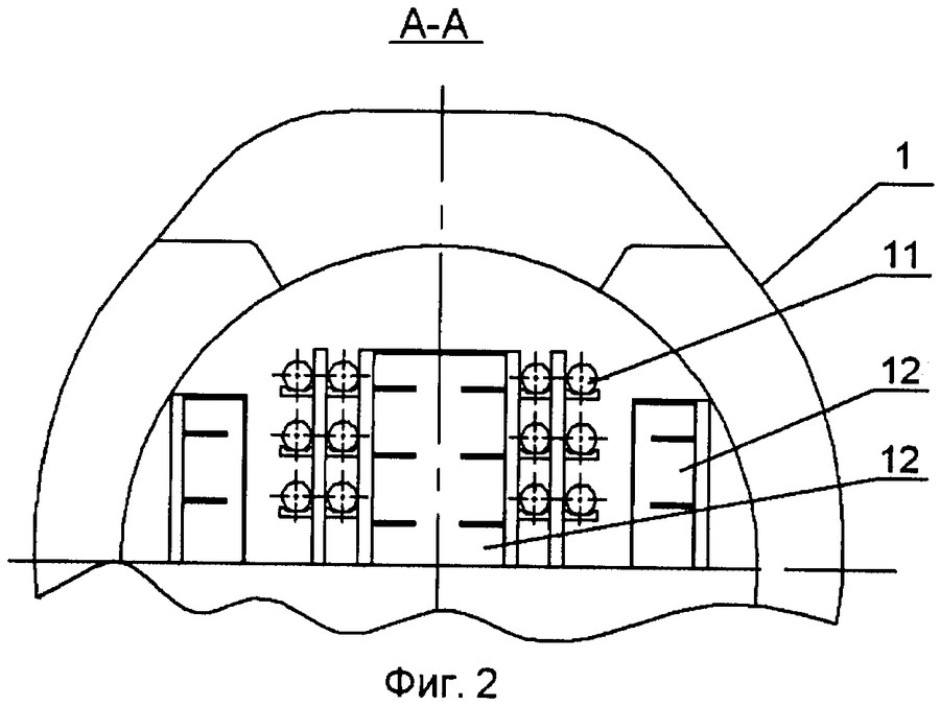 temporary storage of compressed gas cylinders on torpedo racks
Temporary additional accommodation for rescue crew and survivors
An earlier 2012 patent by Lazurit (Here (in Russian))showed a similar concept: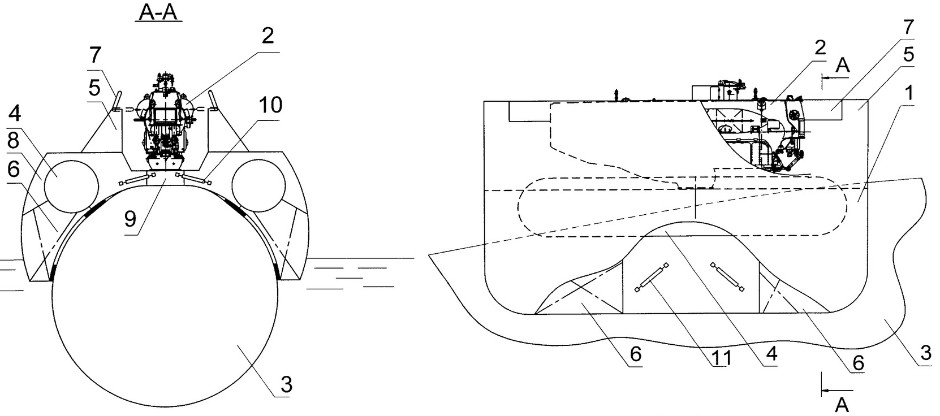 And another (Here (in Russian)):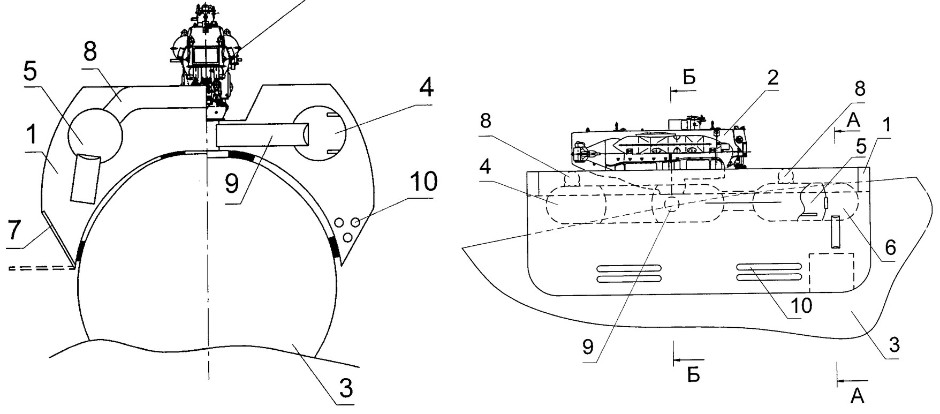 And for a diesel-electric submarine (Here (in Russian)):


Project 18271 "Bester" submersible
The orange and white midget submarine is a Project 18271 "Bester" ("Бестер" пр.18271) recue submersible which can also be used for general purpose 'underwater engineering' such as working on seabed sonar arrays: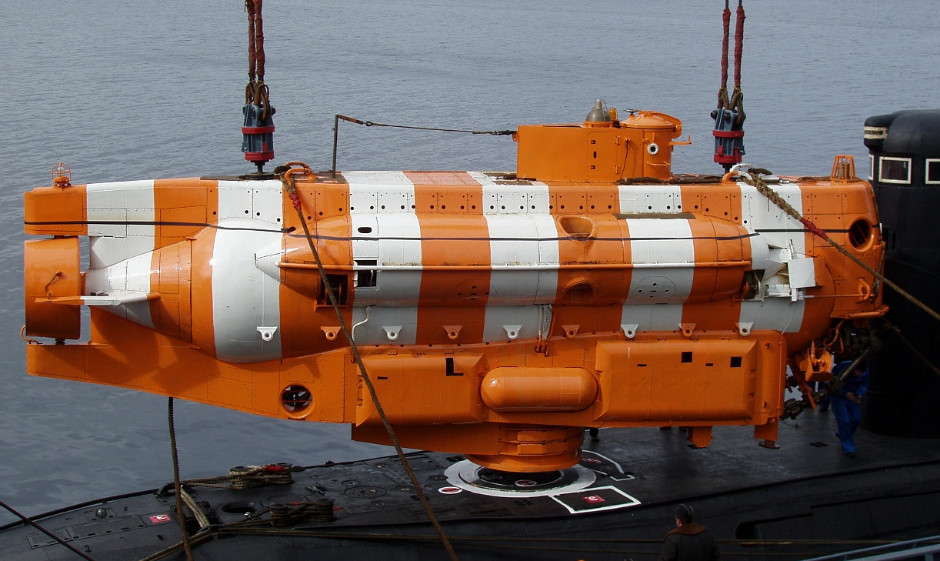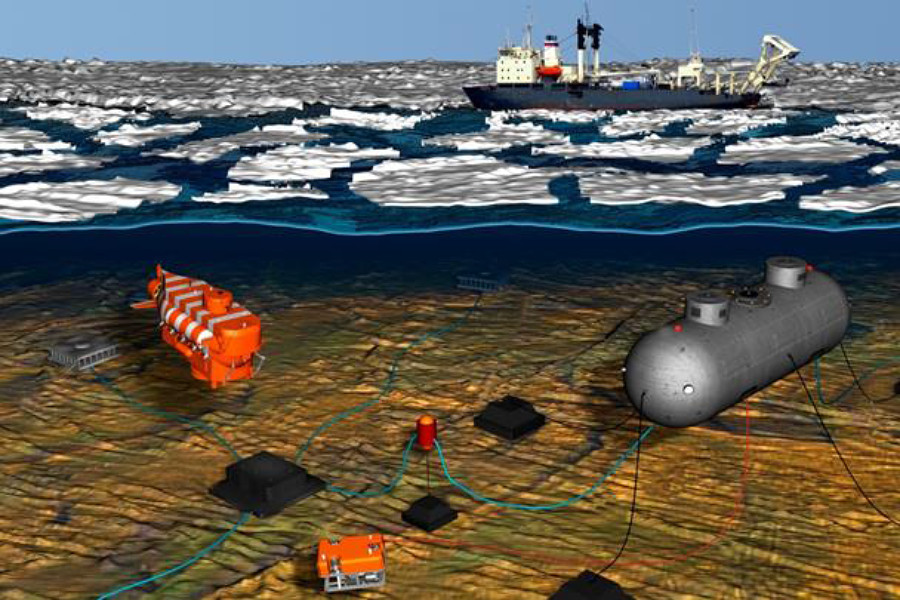 A Project 18271 "Bester" shown being used for underwater engineering. The cylindrical capsule on the seabed is a nuclear reactor.

---
Related articles



USS Jimmy Carter (SSN-23)



NR-1



HUSKY Class future attack submarine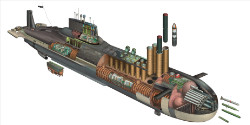 Russian Typhoon Class SSBN




SIERRA Class SSN




Russian unbuilt spy submarine MPS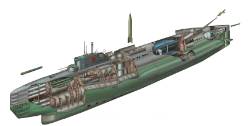 Stalin's Super Sub, Project P-2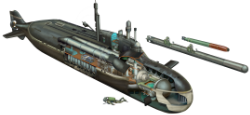 Piranha Class (LOSOS) midget sub