Share: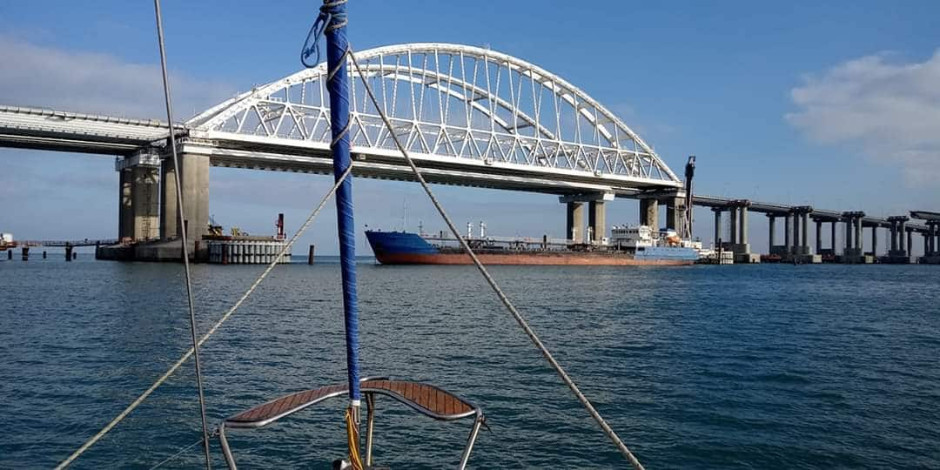 Kerch Strait crisis: Naval Capabilities in Sea of Azov



The Sea of Azov is a shallow (max 14 meters) inland sea in the north east corner of the Black Sea. It has been under joint control between Ukraine and Russia since a 2003 agreement which allowed both countries to use it freely. Tensions have been high however since the Russian military intervention in Ukraine in 2014 and annexation of Crimea. In November 2018 Russia has began a blockade of the sea, denying commercial ships access to Ukrainian ports along the sea's northern coast.

It is linked to the Black Sea by a narrow 4 km Strait of Kerch which passes below a recently constructed bridge from Russia to Ukraine. With a tanker positioned below it, this low bridge formed a physical barrier blocking access to the Sea.

Three Ukrainian naval vessels, a tug and two Pr. 58155 Gyurza-M class artillery boats, attempted to transit the Kerch Strait on 25th November but were prevented from doing so by Russian FSB Border Guard vessels, sparking the escalation.

1. 2. 3. 4.

Video capture of the incident with the Ukrainian tug and one of the Gyurza-M gunboats seen middle and upper-right. 2. The block ship being moved into position. 3. Live shipping map (AIS from Marinetraffic.com) 25th Nov 2018 20:23 local time. 4. Same-time AIS plot of Kerch strait showing ships gathering to north and south.

Previously Russia has been accused of limiting access to the sea by detaining civilian ships passing through the Kerch Strait for several days at a time. Additionally, the Russian built bridge is too low for some ships to pass. Ukraine has responded by transporting more Sea Guard vessels overland into the sea.

This article summarizes selected Ukrainian and Russian Naval capabilities likely present in the Sea of Azov.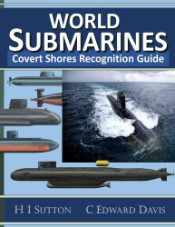 Get The essential guide to World Submarines
This Covert Shores Recognition Guide Covers over 80 classes of submarines including all types currently in service with World Navies.
Check it out on Amazon

Ukrainian forces


The newly formed Regional Maritime Security Administration of the State Border Service controls the maritime border of Ukraine in the Sea of Azov.

Overall the naval forces deployed in the area are modest. Vessels include the search and rescue ship Donbas and tug Korets. Which arrived via the Kerch Strait in September 2018. Additionally two Pr. 58155 Gyurza-M class artillery boats, P177 Kremenchuk and the P178 Lubny, were deployed there.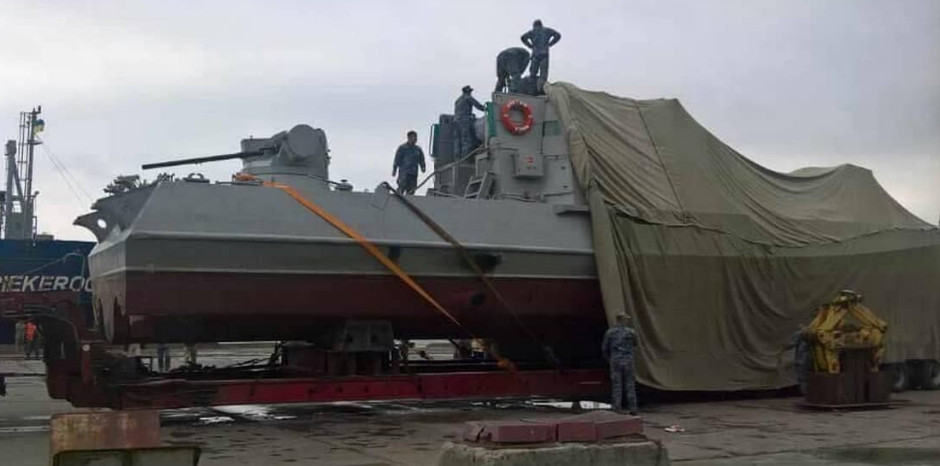 pr.58155 Gyurza-M seen arriving in Berdyansk on the Azov coast, September 2018

Ukraine's Navy is a mix of inherited Soviet warships (including one KRIVAK frigate which serves as the flagship), locally built fast boats (notably the Gyurza-M and Centaur Classes) and donated western types (notably the United States recently supplied two Island class patrol boats). Most of the naval vessels are operated on the Black Sea coast however. Relatively few combat capable vessels are deployed to the exposed Azov coast:

1. 2. 3.

Lightly armed border patrol craft. 2. Pr. 58155 Gyurza-M class artillery boat. 3. 11.4-meter UMS-1000 patrol boats are believed to be deployed. A larger 13.8 meter version is being developed for the Border Troops.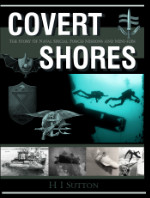 The ultimate book of Special Forces subs Covert Shores 2nd Edition is the ONLY world history of naval Special Forces, their missions and their specialist vehicles. SEALs, SBS, COMSUBIN, Sh-13, Spetsnaz, Kampfschwimmers, Commando Hubert, 4RR and many more.
Check it out on Amazon

Ukraine has started production of the larger rocket-armed Pr. 58181 Centaur Class assault boat which are capable of 50 kt and carrying 32 commandos. So far tw have been launched and neither has entered service. None are in the Sea of Azov.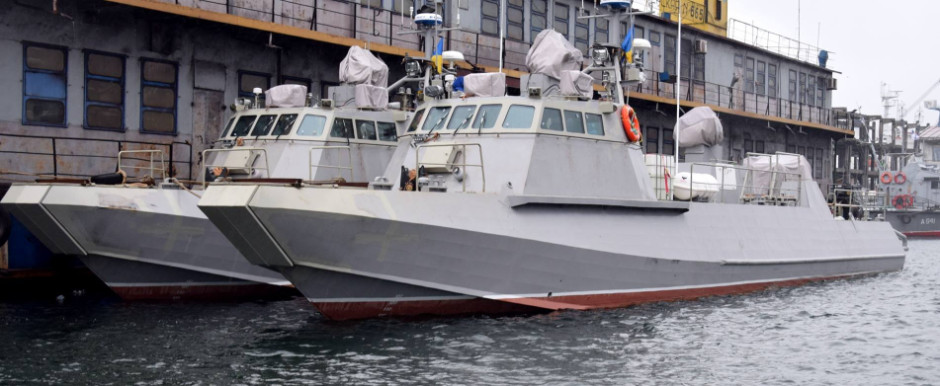 The shallow-draft Pr.206MR Matka Class missile hydrofoil P153 Priluki has recently entered a refit in Mykolaiv and could not be deployed operationally without delay. If deployed, it would likely operate on the south side of the Kerch Bridge.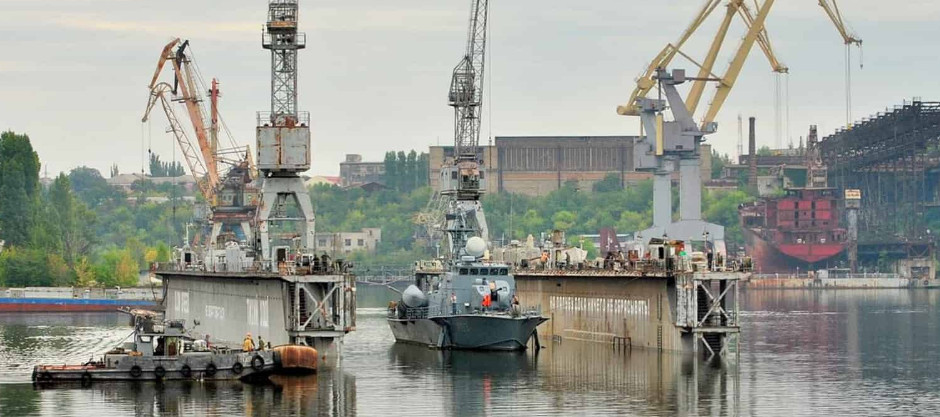 Ukraine has a mature Special Forces capability including combat swimmers and waterborne forces:

1. 2. 3.

1. Ukrainian Special Forces snipers. Note the Proteus diver propulsion vehicle (DPV) in the background. 2. Ukrainian combat swimmers equipped with Draeger rebreathers and Russian APS underwater assault rifles. 3. The locally produced Tornado F50 Long hovercraft has been tested by Ukrainian Special forces.
Russian forces


Russia's Black Sea Fleet completely out-guns the Ukrainian Navy. Most of the major combatants are too large to operate within the Sea of Azov however. The vessels involved in the Kerch Strait closure have been relatively modest Border Guards and inshore types. They have however been visibly supported by Su-25 FROGFOOT ground attack aircraft and Ka-50 HOKUM attack helicopters however.

1. 2. 3.

Project 1204 SHMEL Class river gun boats. 2. Natya class minesweeper Vitse-Admiral Zakharin. 3. RFCGS 354 'Izumrud' Pr.22460 Rubin Class patrol ship.

Russia has a range of modern fast patrol boats and assault boats which can be used in the same ways as the Ukrainian artillery boats, including the deployment of Special Forces. All three types shown below are deployed in the Black Sea:

1. 2.

FSB Pr.12150 Mangust class fast patrol cutter, capable of 50 kt and armed with a 12.7mm HMG. At least two were involved in the 25th Nov 2018 incident. 2. Kalashnikov BK-18 and Pr.03160 Raptor assault boats.
FSB Spetsnaz combat swimmers and other special forces provide the Russians with a range of hybrid warfare options including demolition and harbor attack. They have been operating in Syria and training in the Mediterranean. Most commonly they operate from fast boats but are also capable of submarine operations, although these are virtually impossible with the shallow waters of the Sea of Azov itself. They are equipped with a mix of Russian and Western gear.

1. 2. 3.

FSB Spetsnaz Alpha Group demonstrate ship boarding off Crimea, May 2017. 2. Spetsnaz combat swimmers wearing Italian OMG/Siel MK4 CDV Pro rebreathers and using German Rotinor BlackShadow 730 DPVs, Mediterranean, September 2018. 3. FSB Spetsnaz Alpha Group combat swimmers practice oil rig boarding off Crimea, May 2017.

---
Related articles (Full index of popular Covert Shores articles)



Nerpa anti-diver UUV



Naval Spetsnaz in Hybrid Warfare (Russian SDVs and DPVs)



Rotinor BlackShadow 730 and Divejet 414 Diver Propulsion Vehicles



Mignatta first human torpedo



Decima MAS attack on New York 1943 (CA Class)



Triton-NN Submersible Boat


Russia seeks submarine advantage in Arctic (HARMONY system, GUGI special mission subs)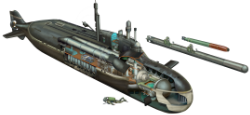 Piranha Class (LOSOS) midget sub. w/Cutaway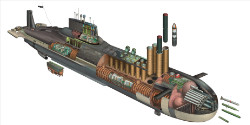 TYPHOON Class SSBN. w/Cutaway