Share:

Many thans to unnamed others, without whom this article would not have been possible.

New 8-person Swimmer Delivery Vehicle revealed


Italian SDV and Special Forces midget submarine builder DRASS revealed their 8-man design at EuroNaval 2018. The secrecy surrounding Italian Swimmer Delivery Vehicle (SDV) manufacture is legendary. Drass are an established name in the defense industry supplying hyperbaric chambers for diver decompression. They also offer a range of SDVs and midget submarines based directly on the previous Cos.Mo.S designs. The DS8 is the first SDV design which substantially steps beyond the Cos.Mo.S design catalogue.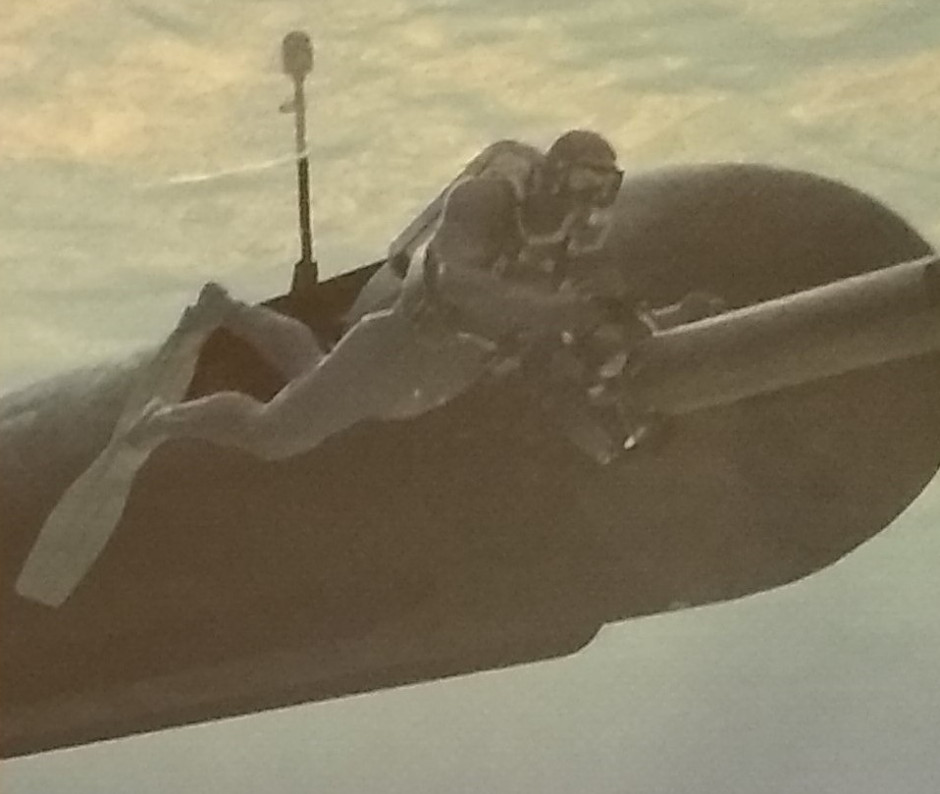 The layout differs significantly from the DS6 6-person SDV. The crew and passengers are seated in two separate cockpits, separated by the battery container.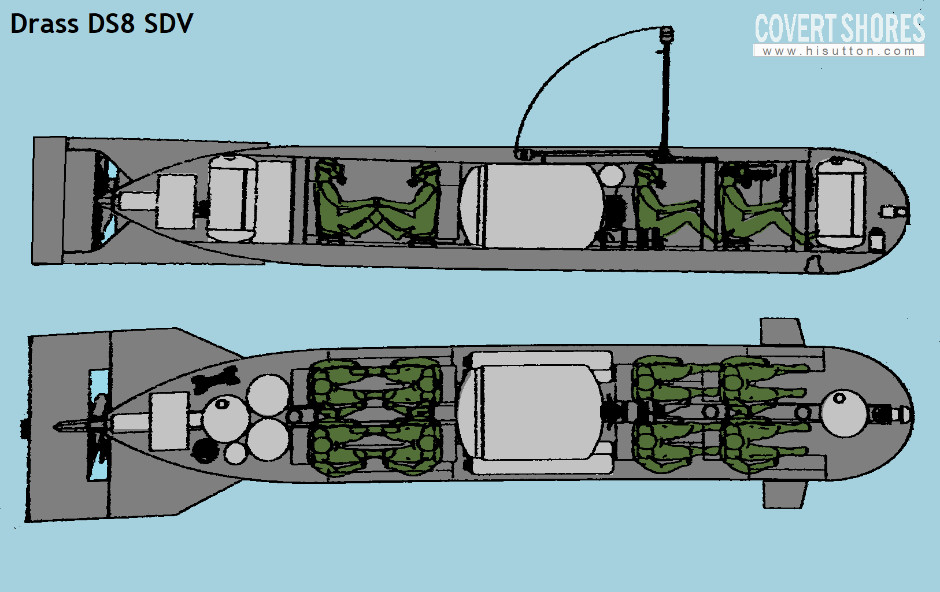 The DS8 is can be configured in two ways; the standard layout with eight divers, and the Heavy Load layout (DS8HL) with just six divers but additional cargo containers for diver propulsion vehicles (DPVs), spare rebreathers, additional hot water system or other gear.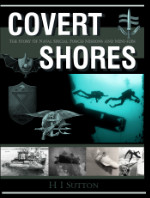 The ultimate book of Special Forces subs Covert Shores 2nd Edition is the ONLY world history of naval Special Forces, their missions and their specialist vehicles. SEALs, SBS, COMSUBIN, Sh-13, Spetsnaz, Kampfschwimmers, Commando Hubert, 4RR and many more.
Check it out on Amazon

DS8 Specification
Length: 9.0 m
Width: 1.42 m hull diameter, 2.0 m max with
Height: 1.42 m
Displacement: 3.8 tons
Weight (dry): 3.60 tons
Crew: 2 + 6 PAX
Range: 60 nm
Speed: 7.0 kt max, 5.0 kt cruising. 4.0 kt economic cruising
Operating depth: 30 m
Host submarine transit depth: 100m
Payload: Sealed container for Special Forces stores or limpet mines - 250 liters (or 500 liters in HL configuration)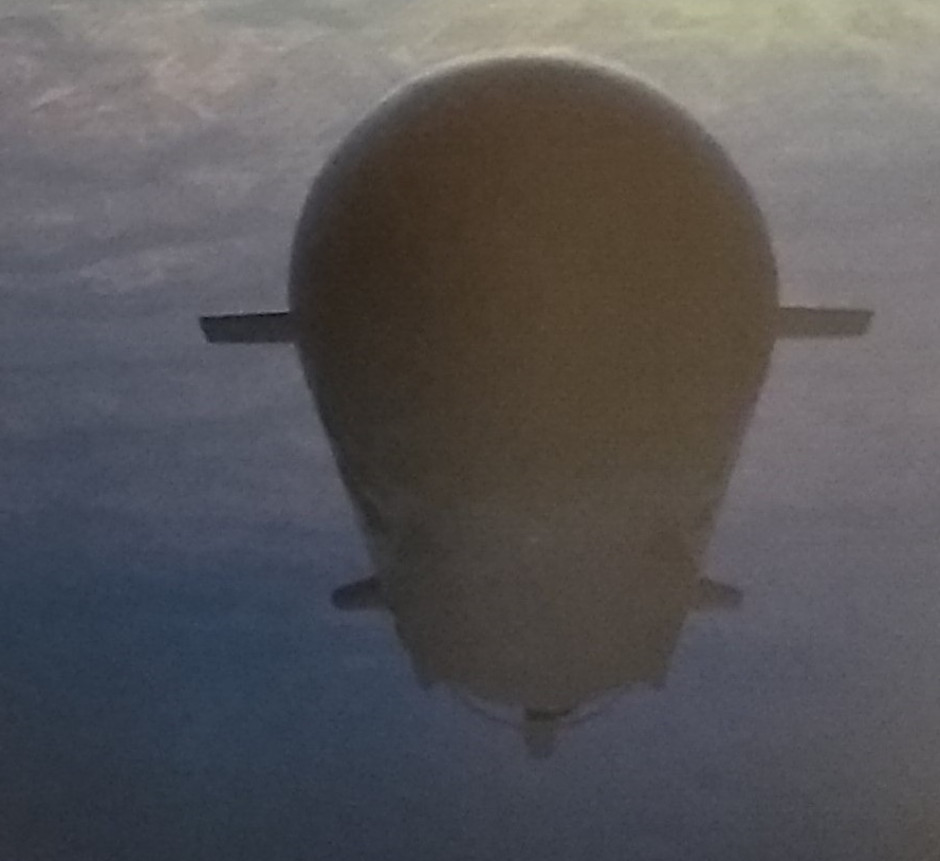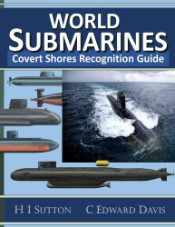 Get The essential guide to World Submarines
This Covert Shores Recognition Guide Covers over 80 classes of submarines including all types currently in service with World Navies.
Check it out on Amazon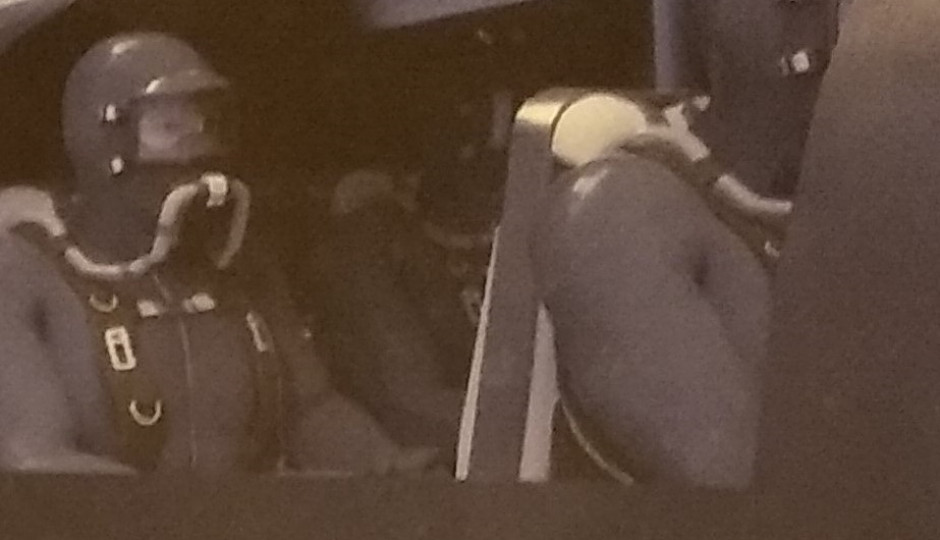 ---
Related articles (Full index of popular Covert Shores articles)



Cos.Mo.S CE2F chariot



Cos.Mo.S Nessie Fast SDV submersible boat




Cos.Mo.S CE4F 4-man SDV




Vogo 'Chariot' SDVs (SDV-300, SDV-340...)




COMSUBIN's submersible boat




Mignatta first human torpedo



Decima MAS attack on New York 1943 (CA Class)



Deep Shadow SDV




EMT FWS-1 to -5 Barracuda SDVs