Comments and corrections welcome.

Vessels of interest regarding recovery of Burevestnik nuclear-powered missiles



When Russian state media reported on 8th August 2018 that a naval detachment from Russia's Northern Fleet was departing on an expedition from Severomorsk, the interesting mix of vessels piqued analysts' interest. The ships include a Destroyer, a Crane Ship, an Ice Breaker, a Minesweeper, an Fleet Oiler, a Tug and two Landing Ships. The official line was that the ships were on a safety of navigation exercise:

"As noted in the fleet, the main goal of the march is to ensure the safety of navigation and other marine economic activities of Russia in the Arctic region."

Various alternative hypothesis were explored.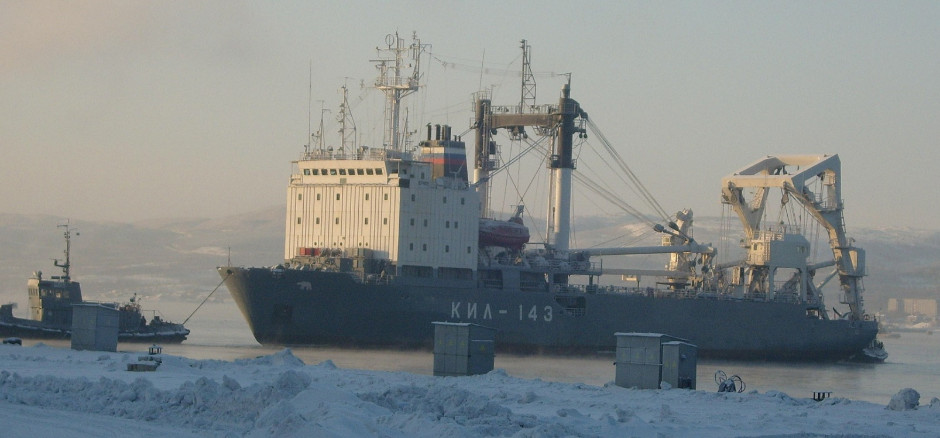 Destroyer Vice-Admiral Kulakov and Crane ship KIL-143

The detachment consists of 8 ships:
Pr. 1155 UDALOY Class DDG Vice-Admiral Kulakov (Вице-адмирал Кулаков)
Pr. 775 ROPUCHA Class landing ship Alexander Ozerkovskiy (Александр Отраковский)
Pr. 775 ROPUCHA Class landing ship Kondopoga (Кондопога)
Pr.12660 GORYA Class minesweeper Vladimir Humanenko (Владимир Гуманенко)
Pr.21180 Icebreaker Ilya Muromets (Илья Муромец)
Pr.1559В BORIS CHILIKIN Class fleet oiler Sergey Osipov (Сергей Осипов)
Pr.1452 INGUL Class Tug Pamir (Памир)
Pr.141 KASHTAN Class buoy tender / crane ship KIL-143 (КИЛ-143)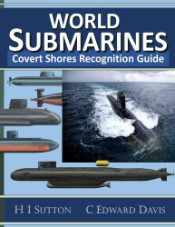 Get The essential guide to World Submarines
This Covert Shores Recognition Guide Covers over 80 classes of submarines including all types currently in service with World Navies.
Check it out on Amazon

Now a timeline has emerged that points to one possible real mission of the detachment:

November 2017 Russia conducts first test flight of the Burevestnik nuclear powered cruise missile. Three subsequent test launches are made, all resulting in the missiles crashing in the Barents Sea.

1st March 2018 President Putin announces the Burevestnik missile among other new weapon systems.

19th July 2018 Russian Ministry of Defense releases a video of the Burevestnik nuclear missile.

8th August 2018 TASS news agency reports on a detachment sailing from Severomorsk

21st August 2018 US media CNBC reports that US intelligence believes that the missile was lost, and that the Russians are preparing to recover it.

It is possible therefore that the detachment, which includes a large crane ship used to salvage items from the sea floor, may be related to the search for the missiles.

The Burevestnik (9M730 Буревестник) missile is a ground launched nuclear-powered cruise missile which theoretically gives it unlimited range.

Burevestnik missile:



It was reported in the Russian article that the ships would travel into the Barents Sea, where four Burevestnik missiles are believed to have crashed, and then eastward from there. Their final destination is not reported except as "Eastern regions of the Arctic". The AIS (Automated Identification System) of one of the vessels reports its destination as Murmansk Anchorage which is in the Western Arctic near to Severomorsk where the ships departed.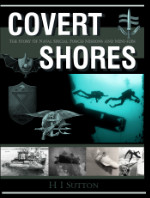 The ultimate book of Special Forces subs Covert Shores 2nd Edition is the ONLY world history of naval Special Forces, their missions and their specialist vehicles. SEALs, SBS, COMSUBIN, Sh-13, Spetsnaz, Kampfschwimmers, Commando Hubert, 4RR and many more.
Check it out on Amazon

The Burevestnik launch site has been identified as at 73.12° N, 53.27° E, firing roughly northward: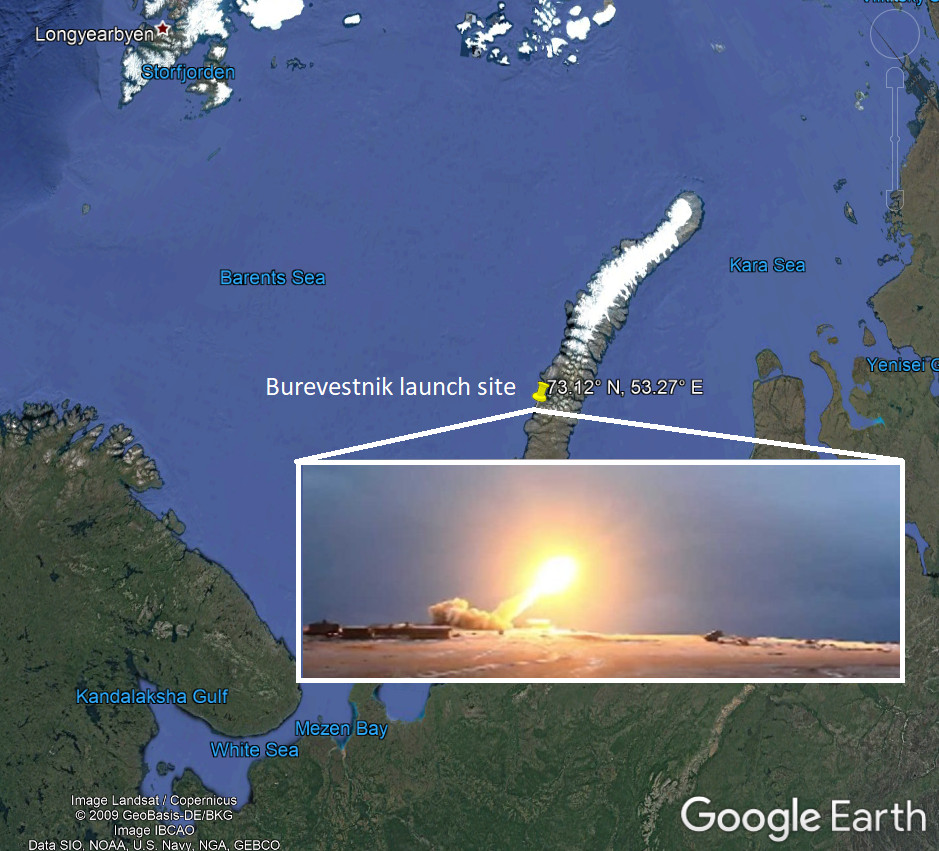 Analysis by e_maksimov, via Steffan Watkins

Some of ships in the detachment broadcasting on AIS and are indeed shown heading East, far away from the launch site on the Eastern side of the Barents Sea however. It is not clear if all of the other ships are still with them: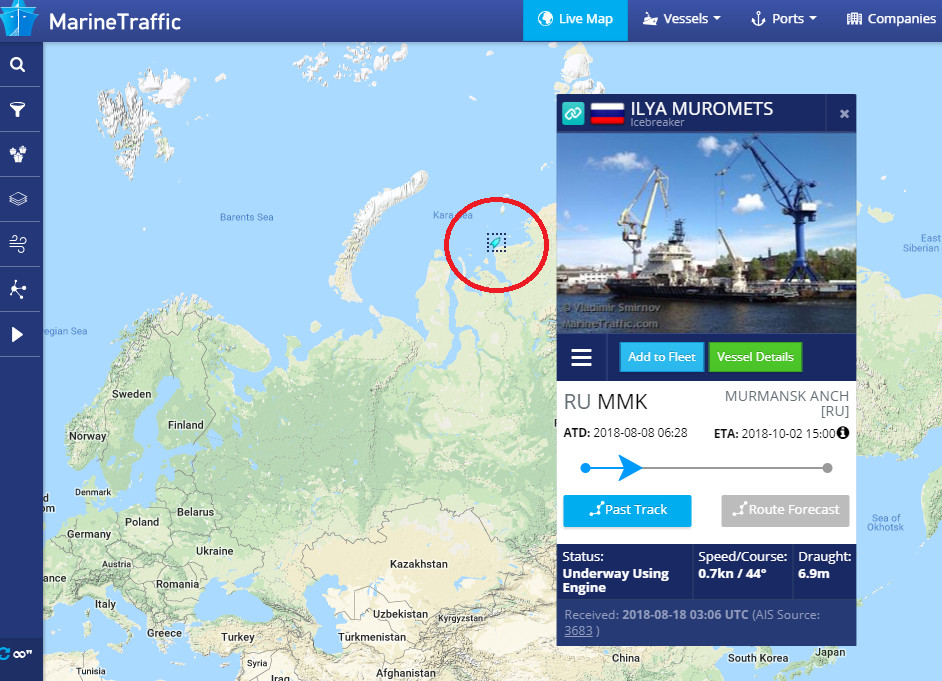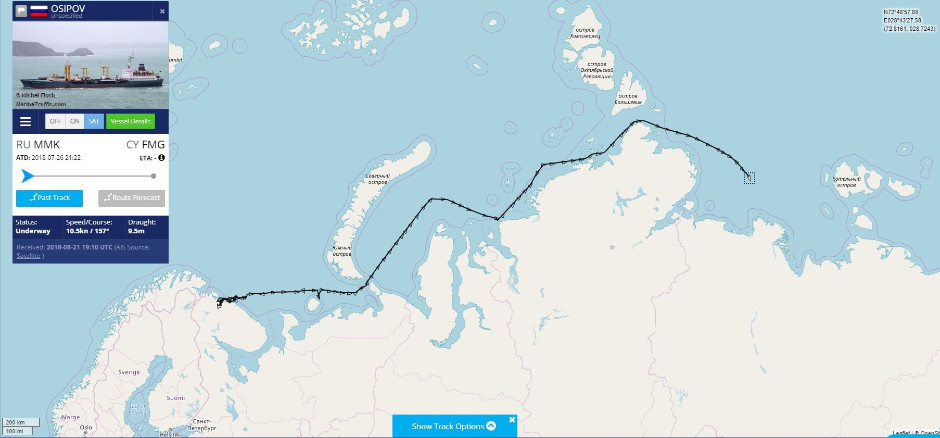 Via Steffan Watkins

The key question is whether the crane ship KIL-143 is still with them.

Both the US Navy and Russian Navy operate special mission submarines which could also recover the weapons covertly.

---
Related articles (Full index of popular Covert Shores articles)



Poseidon Intercontinental Nuclear-Powered Nuclear-Armed Autonomous Torpedo



Unbuilt US Navy spy submarine



USS Jimmy Carter (SSN-23) Special Mission submarine



NR-1



USS Parche spy sub par-excellence. w/Cutaway



BS-64 Podmoskovye Special Mission (spy) Host Submarine



Soviet Project 1015 'SPLC' Special Purpose midget submarine



Project 09852 Belgorod Special Mission submarine (spy sub). w/Cutaway



Nerpa anti-diver UUV



Harpsichord AUV



Russian Losharik spy sub



Russian Seismic Survey sub



Project 1910 UNIFORM Class deep diving spy sub



USS Halibut. w/Cutaway



USS Seawolf (SSN-575)



Russian X-RAY Class spy sub



Russian Sarov experimental sub



Yantar spy ship loitering over undersea cables


Russia seeks submarine advantage in Arctic (HARMONY system, GUGI special mission subs)