Belgorod: Russia's super-submarine update


On July 26, Russia's Navy Day, President Putin stated that the RuN will receive "underwater nuclear drones" (Reuters). This is a clear reference to the Poseidon Intercontinental Nuclear-Powered Nuclear-Armed Autonomous Torpedo. The first submarine to carry Poseidon will be the Project 09852 Belgorod (K-329) («Белгород»).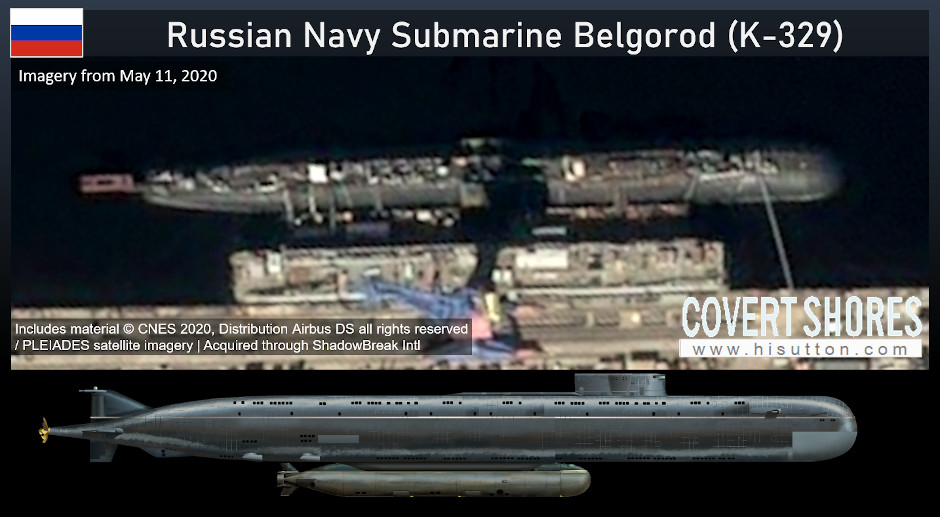 Separately, Russian media has stated that testing of Belgorod is already underway. And that testing of the weapon is almost complete. There is some doubt to this however, at least in a literal translation. As of July 28 Belgorod was still moored in Severovinsk exactly where she has been since being floated in April 2019. However, the news may indicate that sea trials are about to begin.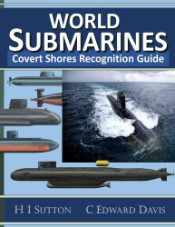 Get The essential guide to World Submarines
This Covert Shores Recognition Guide Covers over 80 classes of submarines including all types currently in service with World Navies.
Check it out on Amazon

There are four submarines in this image. Belgorod is highlighted: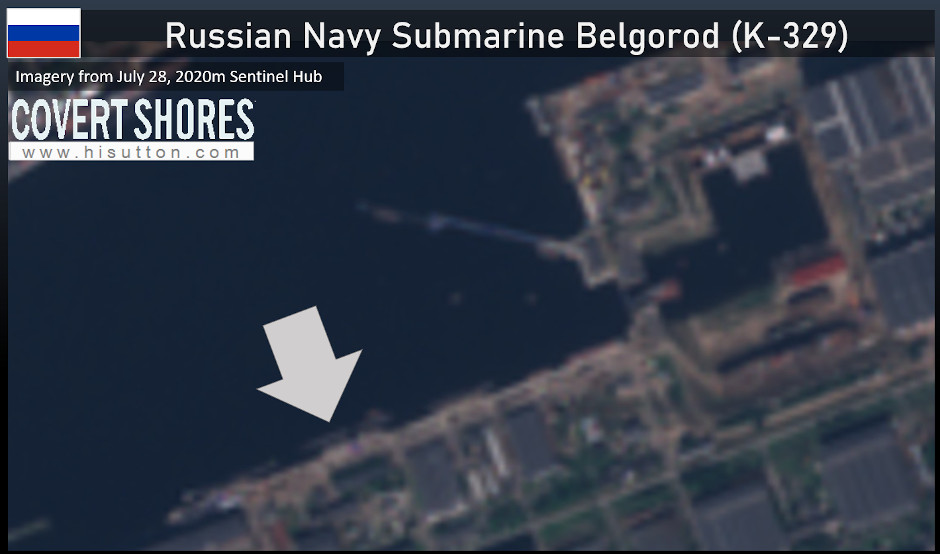 We may soon know more details about this submarine. Photographs of her underway or on trials could shed further light on her exact configuration.

My expectation is that testing will take longer than planned. This is due to the unavailability of the Losharik midget submarine which Belgorod is also designed to host. This suffered a serious fire incident on July 1 2019, and is likely still awaiting full repairs.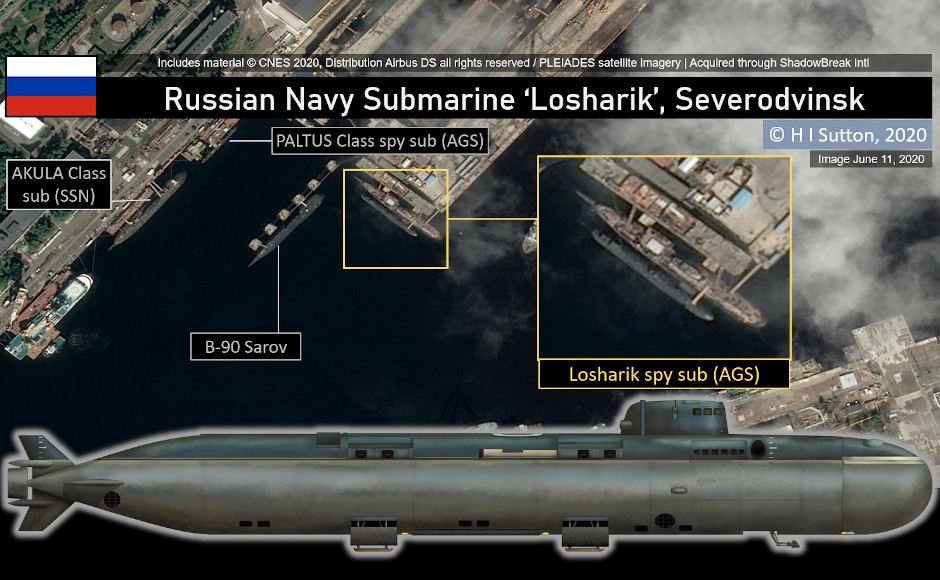 ---
Related articles (Full index of popular Covert Shores articles)



Project 09852 Belgorod Special Mission submarine (spy sub). w/Cutaway



BS-64 Podmoskovye Special Mission (spy) Host Submarine



Poseidon Intercontinental Nuclear-Powered Nuclear-Armed Autonomous Torpedo, and countering it



Russian Navy Beluga whale



Harpsichord (Klavesin) AUV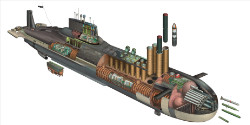 TYPHOON Class SSBN. w/Cutaway



Project 885 'YASEN' (Severodvinsk Class) SSGN. w/Cutaway



USS Jimmy Carter (SSN-23) Special Mission submarine



Russian Losharik spy sub



Theseaus AUV
Flag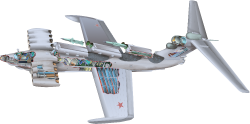 Lun Class Ekranoplan (Wings in Ground Effect) w/Cutaway