Guest article by C. Edward Davis
Russian Navy Warships Seen Loitering Off RAF Lossiemouth, Scotland



A pair of Russian Navy ships, believed to include a Udaloy Class destroyer have taken up position off the Scottish coast. The ships are around 25 nautical miles from the major air base at RAF Lossiemouth. This is where the RAF's new Poseidon MRA1 maritime patrol aircraft are stationed, as well as four squadrons of Typhoon FGR4 fighters.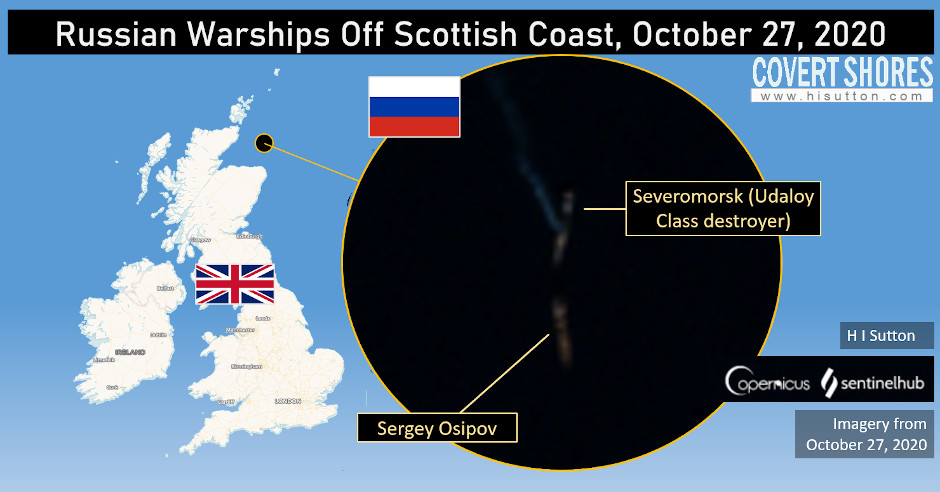 One of the Russian ships has been positively identified as the Pr. 1559V Boris Chilikin class replenishment oiler Sergey Osipov (MMSI: 273546000). The other ship, which has not been broadcasting its position on AIS (Automated Information system), has been provisionally identified as the Pr. 1155 Udaloy Class destroyer RFS Severomorsk. This 7,570 ton ship is armed with an array of anti-submarine and anti-aircraft missiles.

The ships were identified in commercial satellite imagery by Open Source Intelligence (OSINT) analyst Frank Bottema. The tanker, Sergey Osipov, is visible on AIS and the satellite image so her identity is confirmed. Data from MarineTraffic.com shows that she has been in the Norwegian Sea and North Sea area for several since last week. It is believed that the destroyer Severomorsk has been with her.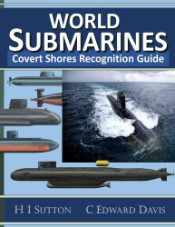 Get The essential guide to World Submarines
This Covert Shores Recognition Guide Covers over 80 classes of submarines including all types currently in service with World Navies.
Check it out on Amazon


The area where the ships are anchored is in international waters, but it is very close to the UK shore. OSINT suggests that UK forces kept a close eye on the Russian ships. When the satellite passed, at 11:45:06 local time, the ships were close by, in line astern. It is likely that Sergey Osipov was refueling RFS Severomorsk.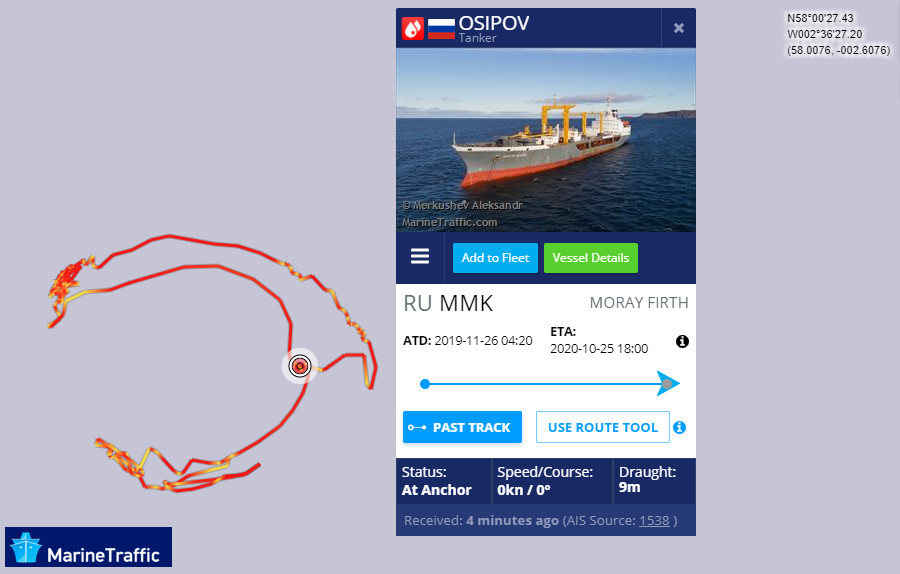 Russian Navy vessels near the British coast may be more common than many people realize. Last week a Russian Kilo Class submarine, thought to be B-237 "Rostov-on-Don, passed through the English Channel.



File image of RFS Severomorsk

---
Related articles (Full index of popular Covert Shores articles)



British SSN(R) next generation Royal Navy SSN



Project 885 'YASEN' (Severodvinsk Class) SSGN. w/Cutaway




Type-212 AIP submarine w/Cutaway



Project 09852 Belgorod Special Mission submarine (spy sub). w/Cutaway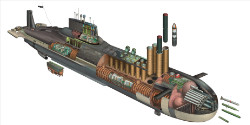 TYPHOON Class SSBN. w/Cutaway



A-26 Blekinge Class attack submarine. w/Cutaway