Probable First Image Of New Nuclear Submarine Under Construction In China


As the Chinese Navy (PLAN) drives towards becoming a true blue-water Navy, nuclear submarines construction will have to increase. New Type-09V attack submarines and Type-09VI SSBNs are expected to compete with the latest Western models. The Bohai shipyard at Huludao has been expanded to meet the demand, but so far no submarines have emerged from its massive new halls.

New commercial satellite images, taken on November 2, appear to show a large submarine hull section outside the sheds. I have been waiting for exactly this.

CLICK for HIGH-RESOLUTION image.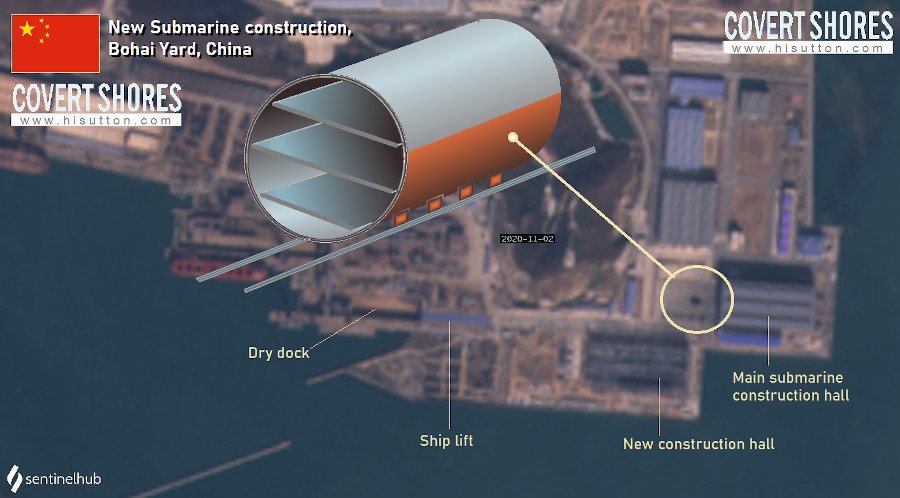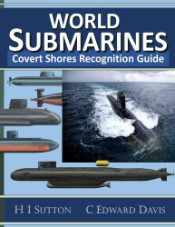 Get The essential guide to World Submarines
This Covert Shores Recognition Guide Covers over 80 classes of submarines including all types currently in service with World Navies.
Check it out on Amazon


It is too soon to say which type of submarine it relates to. the cylindrical object is approximately 20-30 meters long and roughly 10 meters across. Better measurements may soon be possible, but for the time being we can say this is probably a hull section of a submarine.

CLICK for HIGH-RESOLUTION image.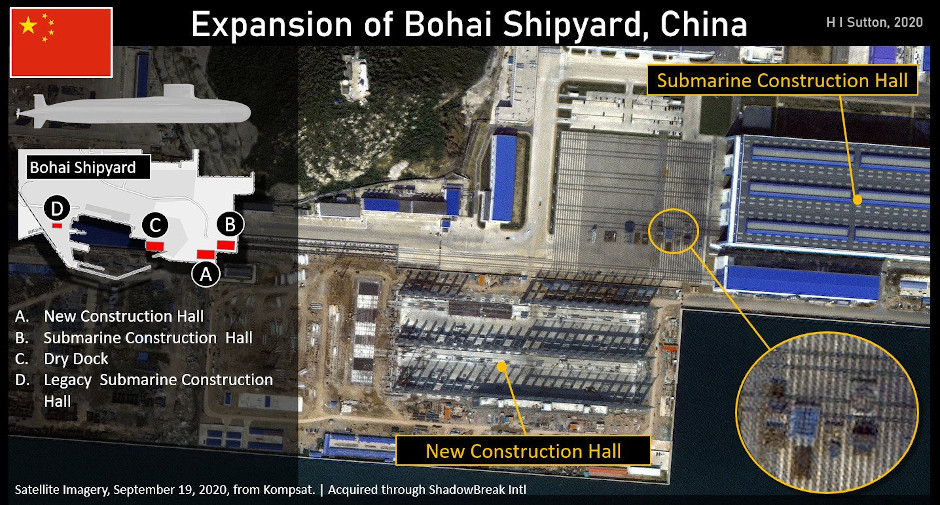 There are three new classes of submarine which might be built at Bohai. The most straightforward is the Type-09IIIB (also written Type-093B). This is an iterative improvement on the current Type-09IIIA Shang-II Class submarine. The main improvement expected is the inclusion of cruise missiles in vertical launch tubes. These will allow it to carry an increased load of cruise missiles, improving its strategic strike capability. The YJ-18 cruise missiles are generally analogous to the Russian Kalibr family of missiles. China already operates Kalibr from some of its submarines.

More advanced than the Type-09III family is the next-generation Type-09V Tang Class (aka Type -095). This is expected to be everything the Type-09IIIB is, and also stealthier.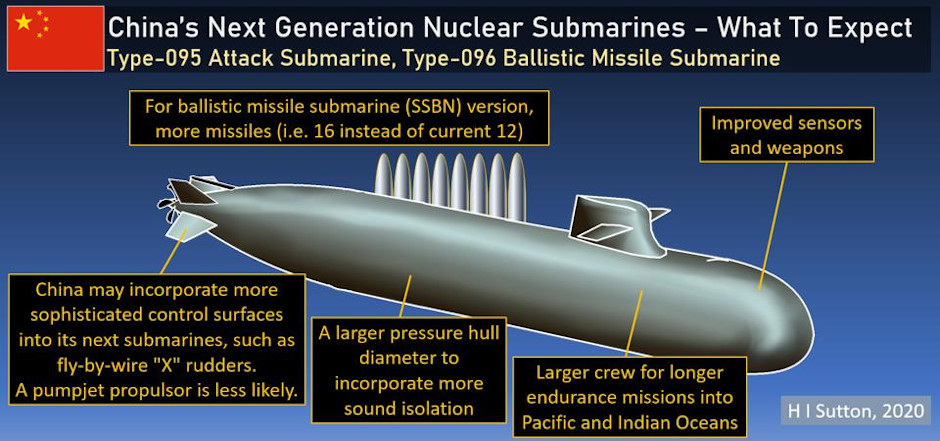 The third projected type is a next-generation ballistic missile submarine (SSBN). the Type-09VI (Type-096) will follow the current generation Type-09IV Jin Class (Type-094). They are expected to augment the six Type-09IV instead of replacing them, leading to a net increase in China's SSBN fleet. The 2020 China Military Power Report to Congress projected an increase to eight SSBNs by 2030.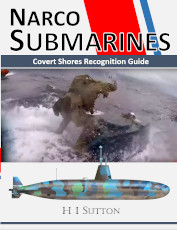 The World's ONLY Guide to
Narco Submarines
10 years of research, analyzing over 160 incidents, condensed into a handy guide. This unique book systematically breaks down the types and families. With detailed taxonomy, recognition 3-views, profiles and photos. Available on Amazon



---
Related articles (Full index of popular Covert Shores articles)



Chinese Type-093 Shang Class Submarine




Type-212 AIP submarine w/Cutaway



Project 885 'YASEN' (Severodvinsk Class) SSGN. w/Cutaway



North Korean Modified-Romeo



Chinese MS200 midget submarine



Indian next-generation S-5 Class SSBN



Chinese Sailless Submarine



British SSN(R) next generation Royal Navy SSN



Project 955A 'BOREI-A' Ballistic Missile Submarine. w/Cutaway