Satellite Image of Chinese Navy Submarine in South China Sea


At around 11:20 local time on November 3 a Type-094 Jin Class ballistic missile submarine (aka Type-09-IV) leave its base in Yulin, China. It was heading out into the South China Sea, where these submarines perform their nuclear deterrence patrols. Such things are considered secret in China. Yet as it did so, a satellite passed overhead, capturing this fleeting activity.

CLICK for high-resolution image.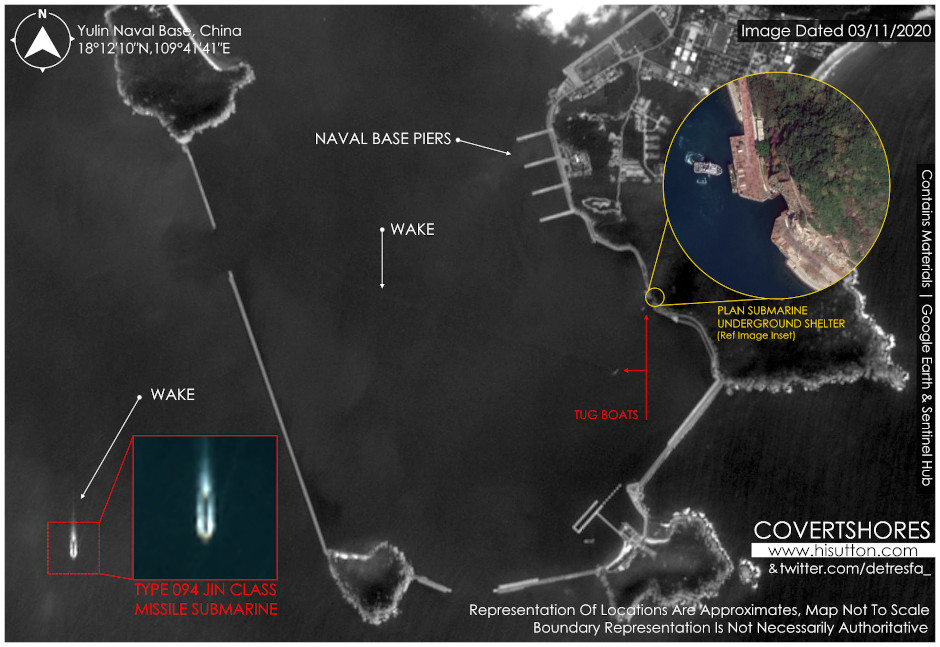 Image and analysis by @detresfa_ (Twitter)

China's nuclear missile submarines (SSBNs) are based in the South China Sea. The submarines deploy from their base at Yulin on the island of Hainan. It is, loosely, a bastion, a location close to home where they benefit from maximum protection. But it is very likely much more porous than Russia's famous arctic bastions. All the same, Beijing considers it their own back yard and have set up a network of protective sensors.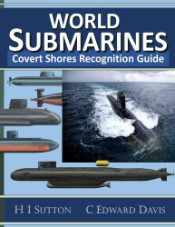 Get The essential guide to World Submarines
This Covert Shores Recognition Guide Covers over 80 classes of submarines including all types currently in service with World Navies.
Check it out on Amazon

The wake of the submarine appears to lead from the protected basin. Following it back towards the submarine tunnel, there are two tugs which may have been involved in the evolution (process).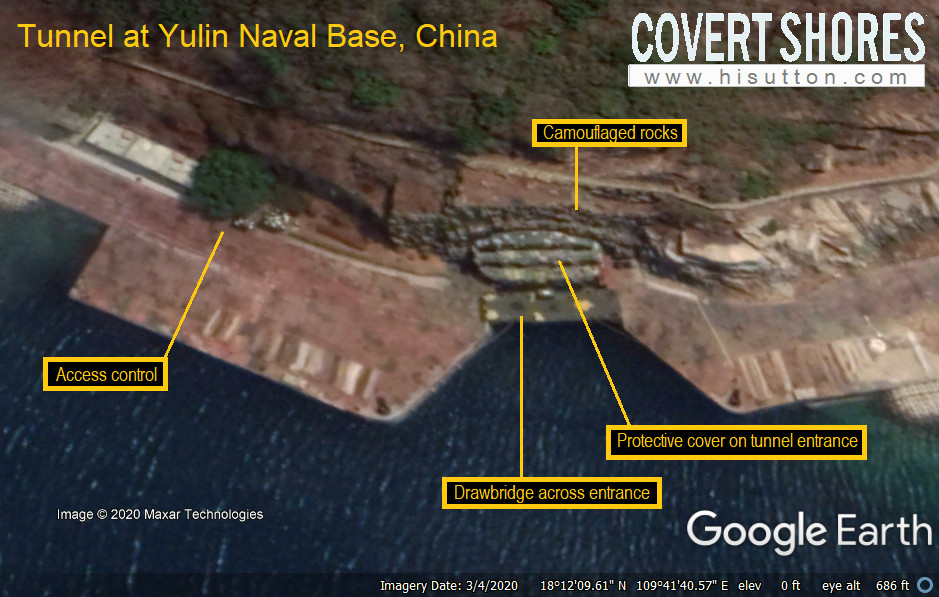 ---
Related articles (Full index of popular Covert Shores articles)



Chinese Type-093 Shang Class Submarine




Type-212 AIP submarine w/Cutaway



Project 885 'YASEN' (Severodvinsk Class) SSGN. w/Cutaway



North Korean Modified-Romeo



Chinese MS200 midget submarine



Indian next-generation S-5 Class SSBN



Chinese Sailless Submarine



British SSN(R) next generation Royal Navy SSN



Project 955A 'BOREI-A' Ballistic Missile Submarine. w/Cutaway