This article has been corrected.

Share:

WSTTT: US Navy's North Korean midget submarine


In May 2004 the US Navy 'sunk' a North Korean Sang-O Class midget submarine as an underwater target off San Clemente Island, California. In fact it was the purpose-built WSTTT (Weapon Set-To-hit Threat Target). The WSTTT was developed in San Diego to support the Operational Test and Evaluation Force (OPTEVFOR) with the testing of Anti-Submarine Warfare (ASW) sensors and weapons. It was unpowered but could be lowered and raised from a surface support platform with the help of divers. It was designed specifically to test the Mk.54 lightweight torpedo program, and was also used to test enhancements to the Mk.48 heavyweight torpedo.



The WSTTT was 35 meters (115 ft) long to match the Sang-O, which is larger and more capable than the preceding Yugo Class and is sometimes classified as a littoral submarine rather than a midget submarine. In North Korean service it is used as a conventional attack submarine, with an unarmed version used for agent and special forces insertion / extraction. In 1996, one of the latter variants was stranded off the South Korean coast near Gangneung. That boat has been on display at Tongil Park near Gangneung since May 1998.

Although the small WSTTT was a full-sized steel mock-up of a small diesel-electric submarine, its prgram cost was just $11 million.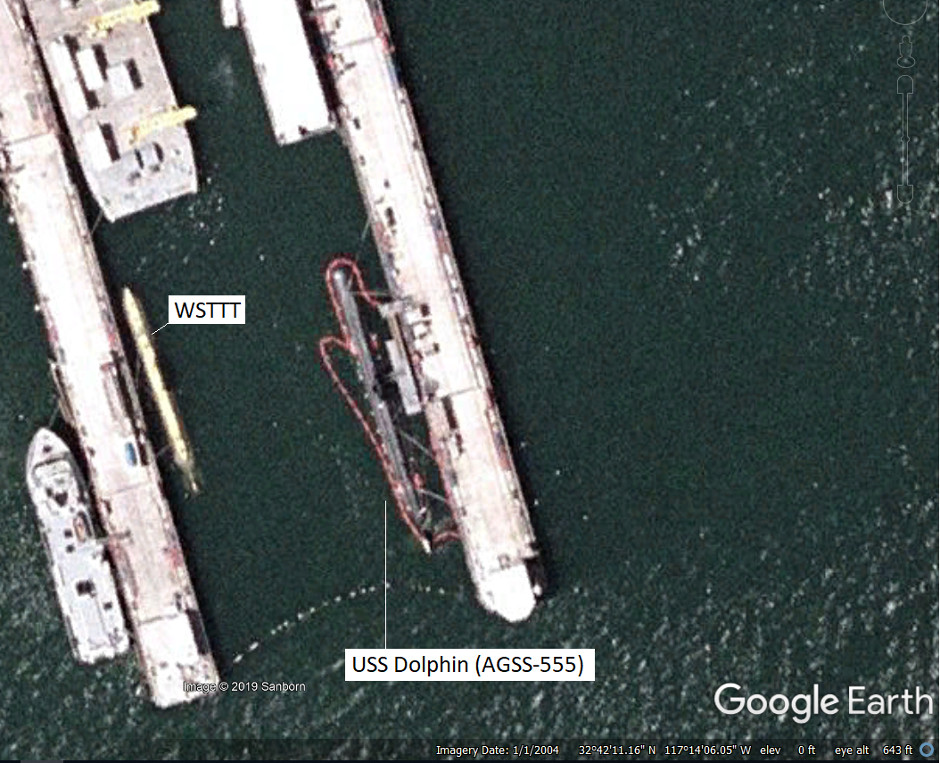 The WSTTT was based in San Diego from mid-2004 until 2006, where it was berthed near the equally interesting USS Dolphin, a unique trials submarine.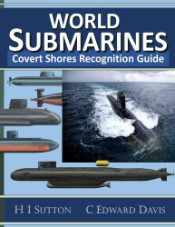 Get The essential guide to World Submarines
This Covert Shores Recognition Guide Covers over 80 classes of submarines including all types currently in service with World Navies.
Check it out on Amazon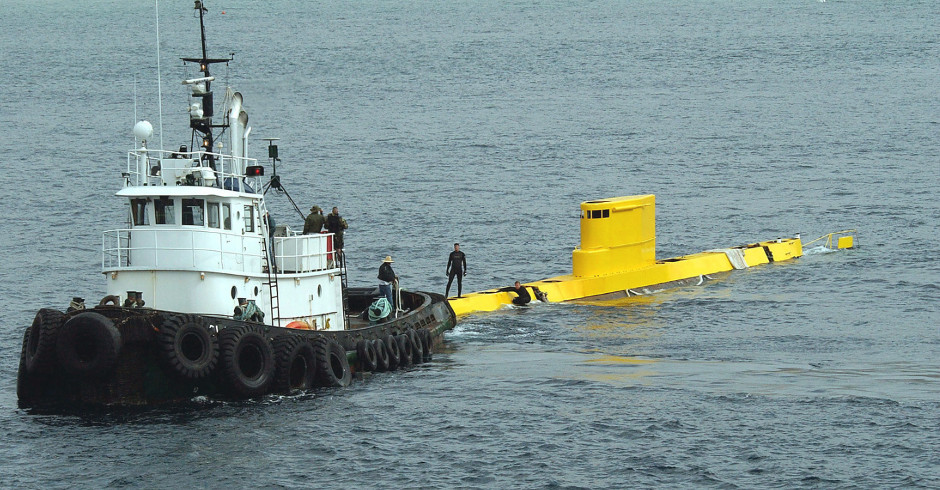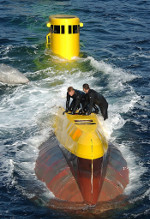 The Sang-O is the most numerous North Korean type with as many as 40 boats in service, but unlike other North Korean designs it has not been exported.

The WSTTT was towed from San Diego to San Clemente Island at the end of April 2004, and partially sunk by divers on 1st May as a target for torpedo launches.

Ref. https://catalog.archives.gov/id/6641151 & https://catalog.archives.gov/id/6641150, https://www.flickr.com/photos/billword/36719986522/in/photostream/ , https://www.navy.mil/view_image.asp?id=14601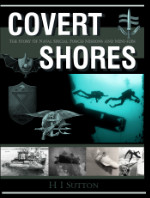 THE book on Special Forces subs Covert Shores 2nd Edition. A world history of naval Special Forces, their missions and their specialist vehicles. SEALs, SBS, COMSUBIN, Sh-13, Spetsnaz, Kampfschwimmers, Commando Hubert, 4RR and many more.
Check it out on Amazon

Fate
In August 2006 the WSTTT sunk due to a malfunction while acting as a target for the Mk.54 Torpedo's terminal homing phase. There were attempts to salvage her in 2007 but not returned to the surface. This created a desperate need for a test surrogate for the Mk.54 program. Since then, in 2011 the US Navy received a self-propelled The Mobile Anti-Submarine Training Target (MASTT) Unmanned Underwater Vehicle (UUV) from British firm MSUBS (now owned by The Submergence Group). The MASTT was initially tested at the US Navy Acoustic Research Detachment (ARD) facility in Idaho, and since 2012 has been based at the Naval Undersea Warfare Centre (NUWC) San Diego:


---
Related articles (Full index of popular Covert Shores articles)



USS Jimmy Carter (SSN-23) Special Mission submarine



Attack Class



Project 885 'YASEN' (Severodvinsk Class) SSGN. w/Cutaway



Sturgeon Class SSN. w/Cutaway



Unbuilt US Navy spy submarine



Project 955A 'BOREI-A' Ballistic Missile Submarine. w/Cutaway



Project 705 'ALFA' class attack submarine. w/Cutaway



USS X-1 X-Craft



USS Grayback Special Forces host submarine



USS Parche spy sub par-excellence. w/Cutaway



North Korean Gorae Class SSB



Barbel Class - the last front-line diesel boats int the US Navy



Iranian Nahang Class midget sub



Iranian Fateh Class SSK