Comments and corrections welcome.

Argentinean Navy Vessel approached Falklands Islands




On 2nd September 2018 an Argentinean Naval vessel approached close to within the British territorial waters of the Falkland Islands. The vessel, ARA Puerto Deseado, appears to have turned off its AIS (Automated Identification System) as it approached Islands. A Royal Navy patrol boat, HMS Clyde (P257) headed south through Falkland Sound, apparently to meet the Argentinean ship although it stopped short of intercepting or trailing the vessel. The Argentinean vessel appears to have turned around, turning its AIS on again as it left the area. The Argentinean vessel appears to have remained in International waters.



At 08:42 local time on 20th August ARA Puerto Deseado (Q20) departed Ushuaia in southern Argentina (-54.8095° / -68.2835°) and was subsequently reported in the local press as starting a new scientific campaign in the Namuncurá Marine Protected Area / Burdwood Bank, which is 200 nautical miles west of the southern-most tip of Argentina and 100 nautical miles south of the Falkland Islands.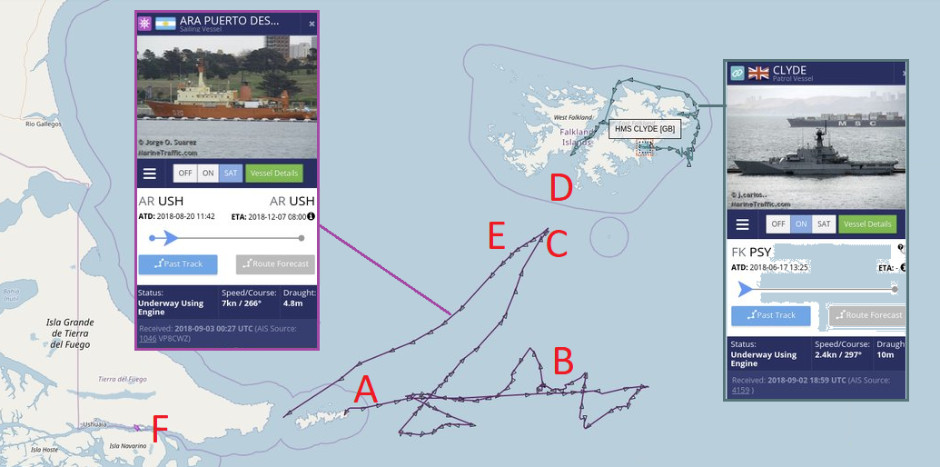 AIS Information via Steffan Watkins (Twitter)

A. ARA Puerto Deseado heading toward Burdwood Bank
B. ARA Puerto Deseado operates in vicinity of Burdwood Bank
C. ARA Puerto Deseado turns off AIS as she approaches the Falkland Islands from the South West.
D. At 16:57 local time HMS Clyde was heading south at full speed.
E. HMS Clyde turns away at 19:17 Local Time and ARA Puerto Deseado turns on AIS as she leaves the area soon after.
F. ARA Puerto Deseado returns to Ushuaia, arriving at 15:02 local time on 3rd September.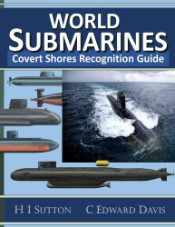 Get The essential guide to World Submarines
This Covert Shores Recognition Guide Covers over 80 classes of submarines including all types currently in service with World Navies.
Check it out on Amazon

ARA Puerto Deseado (Q20)
Argentina's oceanographic vessel built in 1971 by Argentine Shipyards Rio de la Plata. In 1972 she was transferred to the National Council of Scientific and Technical Research (CONICET) and is operated by the Argentinean Navy as an auxiliary vessel.

Designed for Antarctic operations, ARA Puerto Deseado emphasizes the vital importance that Argentina places on the systematic study of the sea and its resources. During the Falklands War of 1982 she was employed as a Hospital Ship.

Specifications
Displacement: 2,400 Tons at full load
Length: 76.8 meters
Beam: 15.8 meters
Draft: 3.5 meters
Propulsion: 2 Man 9L20 / 27 diesel engines with 900 KW each, 2 ABB electric motors AC with 380V 120 KW. 3 x auxiliary propulsion
Speed: 14 Knots max
Autonomy: 12,000 nautical miles @ 12 knots.
Crew: 61 + 20 scientists
Radars: Decca navigation 1629
Scientific equipment: Gravametric equipment, magnetometers, seismic systems, high frequency sonar and geological laboratory
Armament: None as standard

AIS details reported
IMO: -
MMSI: 701000015
Call Sign: LOPD
Flag: Argentina [AR]
AIS Vessel Type: Sailing Vessel [sic]
Gross Tonnage: -
Deadweight: -
Length Overall x Breadth Extreme: 20m × 20m [sic]
Year Built: -
Status: Active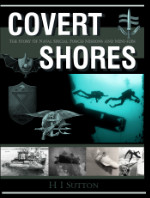 THE book on Special Forces subs Covert Shores 2nd Edition. A world history of naval Special Forces, their missions and their specialist vehicles. SEALs, SBS, COMSUBIN, Sh-13, Spetsnaz, Kampfschwimmers, Commando Hubert, 4RR and many more.
Check it out on Amazon

HMS Clyde (P257)
A River Class offshore patrol vessel launched on 14 June 2006. The 2,000 ton vessel is equipped with a single 30 mm Oerlikon KCB cannon. The Royal Navy leases her from BAE Systems. She is permanently stationed in the Falkland Islands, with a rotating crew and local maintenance. More substantial maintenance is carried out in South Africa.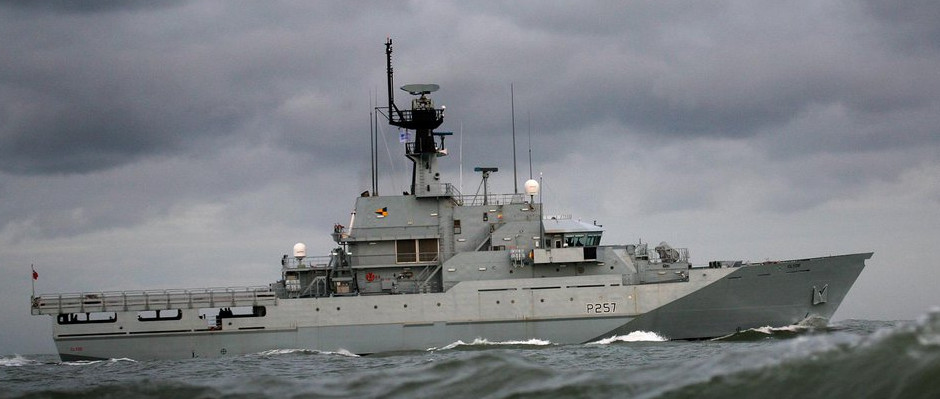 It may be the last sniff of action HMS Clydes sees; later this year she will be replaced by the brand new HMS Forth (P222).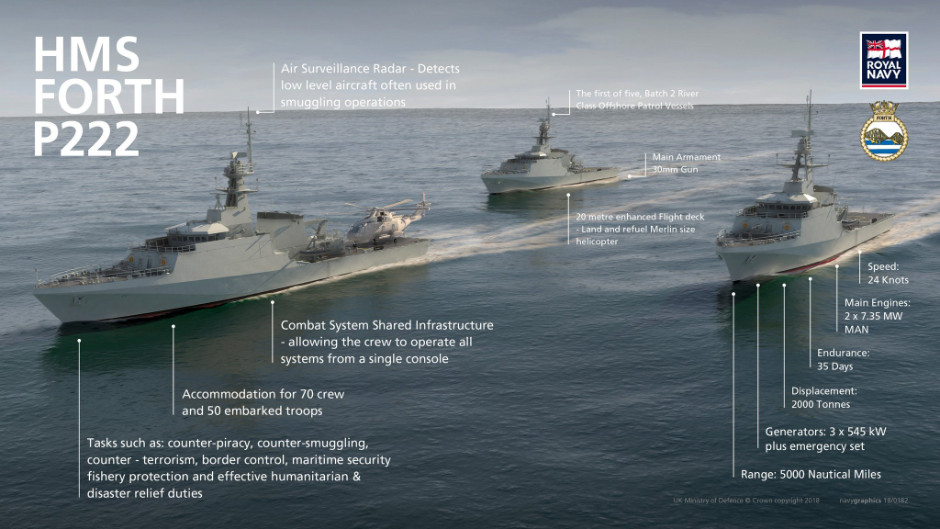 ---
Related articles (Full index of popular Covert Shores articles)



Poseidon Intercontinental Nuclear-Powered Nuclear-Armed Autonomous Torpedo



Harpsichord AUV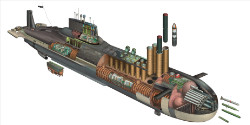 TYPHOON Class SSBN. w/Cutaway

















World survey of AIP submarines



INS Arihant, Indian SSBN and .2



Iranian Fateh Class SSK



History of Israeli subs



Cos.Mo.S CE2F chariot




CCH (Combat Craft Heavy) SEALION and Alligator Semi-Submersible Boats. w/Cutaway






World survey of Special Operations Craft



WP-18 Tactical Strike Craft



Barracuda Special Forces interceptors



Yantar spy ship loitering over undersea cables


Russia seeks submarine advantage in Arctic (HARMONY system, GUGI special mission subs)