Chinese Navy Steps Closer To New Generation Of Nuclear Submarines LINK
New work at Bohai shipyard in China points to the construction of the next generation Type-095 Tang Class attack submarine.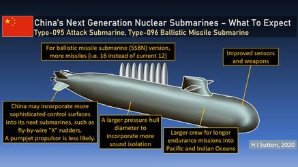 Russian Submarine Transits Bosporus In Move That Raises Questions Under International Treaty LINK
A Russian submarine has passed from the Black Sea through Turkey for an apparent deployment in the Mediterranean. Russia has made similar moves before, stretching the meaning of a clause in the Montreux Convention to conduct combat operations in the Mediterranean. It is becoming a pattern.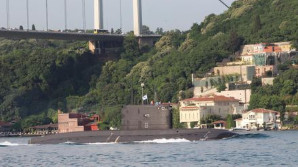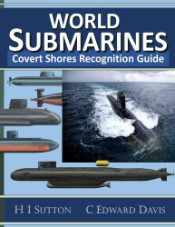 Get The essential guide to World Submarines
This Covert Shores Recognition Guide Covers over 80 classes of submarines including all types currently in service with World Navies.
Check it out on Amazon

Chinese Navy Submarines Could Become A Reality In Indian Ocean LINK
Once through into the Indian Ocean, Chinese submarines could soon be rearmed or resupplied without having to return to China thanks to Beijing's base-building in the region.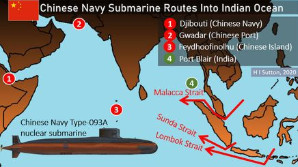 Russia's Knyaz Vladimir Submarine Caught In Unusual Satellite Image LINK
On June 29 a satellite passing over Russia's arctic north captured an intriguing image. It looks like a rocket plume racing across the sky, but it is in fact Russia's latest submarine.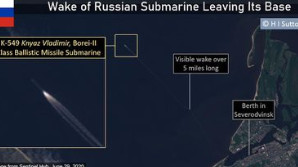 These 4 Aircraft Types Are The Most Common With Narco Smugglers LINK
On July 5 a business jet landed on a highway in Southern Mexico, and was set on fire. The jet is one of four aircraft types favored by drug traffickers.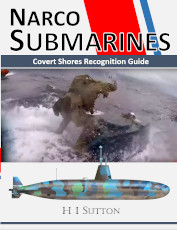 The World's ONLY Guide to
Narco Submarines
10 years of research, analyzing over 160 incidents, condensed into a handy guide. This unique book systematically breaks down the types and families. With detailed taxonomy, recognition 3-views, profiles and photos. Available on Amazon



Losharik Spy Submarine Accident Is Still A Problem For Russian Navy LINK
The accident, in which 14 men lost their lives, will likely have a knock-on effect on the Russian Navy's massive modernization program. Most at risk is the submarine Belgorod.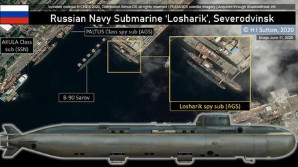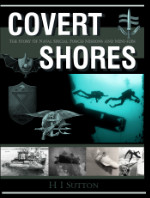 The ultimate book of Special Forces subs Covert Shores 2nd Edition is the ONLY world history of naval Special Forces, their missions and their specialist vehicles. SEALs, SBS, COMSUBIN, Sh-13, Spetsnaz, Kampfschwimmers, Commando Hubert, 4RR and many more.
Check it out on Amazon

Video Shows Iranian Navy KILO Class Submarine Being Moved By Road LINK
Iran's three Kilo Class submarines are the most potent warships in their Navy. Today a video has emerged on social media showing one of them being transported by road, which is unusual. What can it tell us about the Iranian Navy's readiness?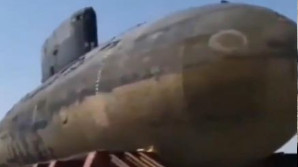 Could The Indian Navy Strangle China's Lifeline In The Malacca Strait? LINK
India has enjoyed one area of strategic advantage over China for many years: its ability to interdict Chinese shipping at the Malacca Strait. But with a new port in Pakistan, and the opening of an Arctic route, China may be able to get around this.

---
Related articles (Full index of popular Covert Shores articles)



Chinese Type-093 Shang Class Submarine



Project 09852 Belgorod Special Mission submarine (spy sub). w/Cutaway



Indian next-generation S-5 Class SSBN



Chinese Sailless Submarine



Attack Class



Project 955A 'BOREI-A' Ballistic Missile Submarine. w/Cutaway



Russian Losharik spy sub



INS Arihant, Indian SSBN and .2


Narco Subs 101. w/Cutaway



Prohibition era Moonshine smuggler's sub