British deep-sea robot seen on Russian GUGI ship passing UK



When the Russian 'spy ship' Yantar passed British waters this week she was shadowed by Royal Navy destroyer HMS Diamond (D-34). The escort made headlines with images posted on major media and social media. Yantar is a controversial ship, being used for a range of Seabed Warfare and Ocean Engineering tasks including working on Submarine Communications Cables (SCCs), aka Cable tapping/cutting. Yantar is operated by the Russian Main Directorate of Deep-Sea Research (Military Unit 40056).


Yantar main article.

One interesting detail is that the British supplied Anglo-Swedish Tiger remote operated vehicle (ROV) was lashed to the helipad.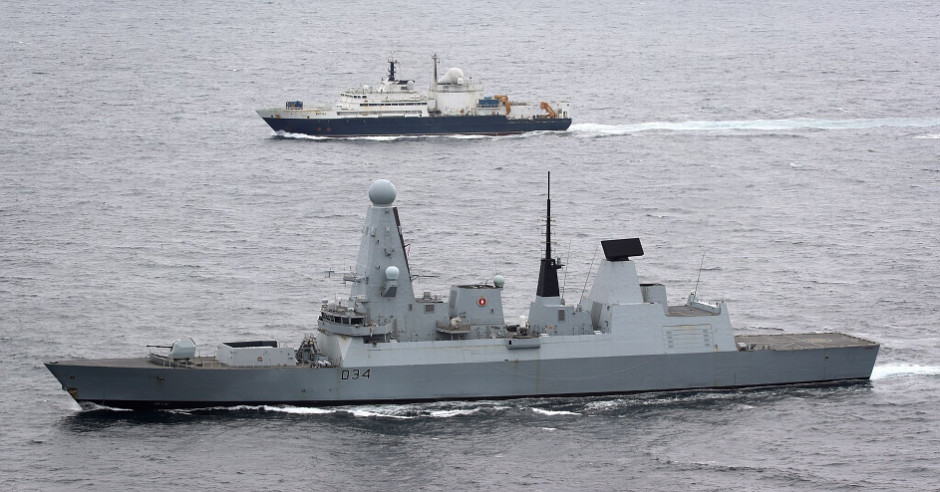 HMS Diamond (D-34) shadowing Yantar. The blue frame on the helipad near the bow is the Tiger remote operated vehicle (ROV) system. Royal Navy photo. More images including closer views of ROV payload at Somerset Live.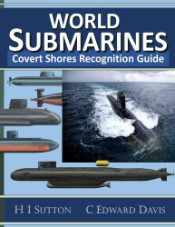 Get The essential guide to World Submarines
This Covert Shores Recognition Guide Covers over 80 classes of submarines including all types currently in service with World Navies.
Check it out on Amazon

The SeaEye Tiger ROV was supplied to Russia following the Kursk tragedy to aid deep sea rescue efforts. It can reach depths of 1,000 meters and is normally carried aboard the rescue ship Igor Belousov. It was lent to the Argentine Navy's patrol ship ARA Islas Malvinas (A-24), formerly a Russian tugboat Neftegaz 57, when she joined the international search for the Argentinean submarine ARA San Juan (S-42) which went missing on 15th November 2017. The system was then transferred to Yantar for transportation back to Russia. Note that some sources say the ROV was the closely related Panther-Plus not Tiger.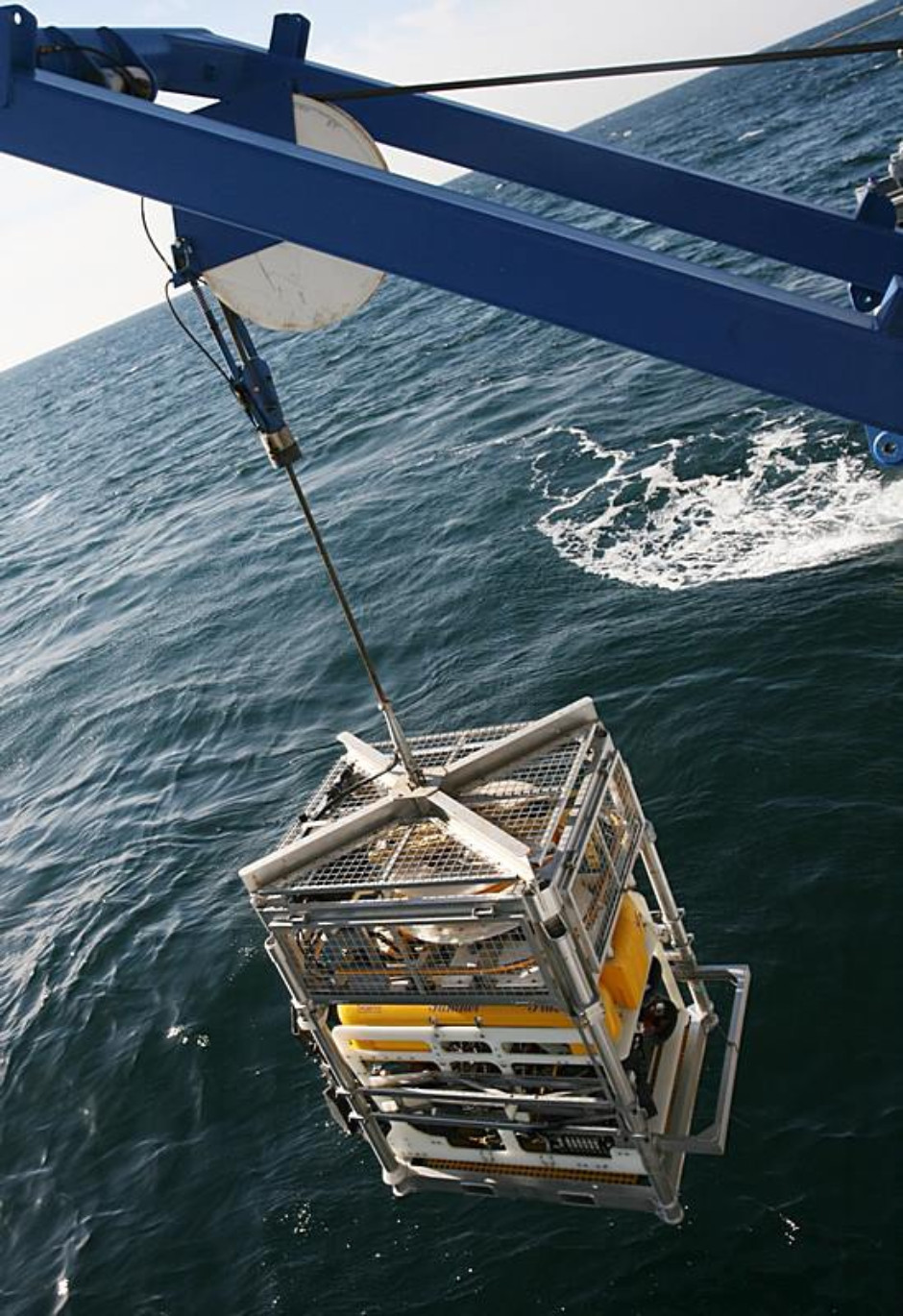 Tiger being deployed aboard Igor Belousov

The system was loaded aboard Yantar some time after December 19th 2017. Yantar is fitted with two ROV systems which launch over the stern. Yet Russia switched to the British supplied system in the search for the Argentinean submarine.

Links:
Saab SeaEye Tiger ROV
Saab SeaEye LARS frame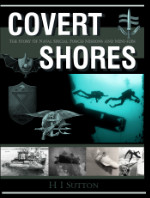 THE book on Special Forces subs Covert Shores 2nd Edition. A world history of naval Special Forces, their missions and their specialist vehicles. SEALs, SBS, COMSUBIN, Sh-13, Spetsnaz, Kampfschwimmers, Commando Hubert, 4RR and many more.
Check it out on Amazon

---
Related articles (Full index of popular Covert Shores articles)



USS Jimmy Carter (SSN-23) Special Mission submarine



USS Parche spy sub par-excellence. w/Cutaway



BS-64 Podmoskovye Special Mission (spy) Host Submarine



Project 09852 Belgorod Special Mission submarine (spy sub). w/Cutaway



Harpsichord AUV



Russian unbuilt spy submarine MPS



Russian Losharik spy sub



Russian Seismic Survey sub



Project 1910 UNIFORM Class deep diving spy sub



USS Halibut. w/Cutaway



USS Seawolf (SSN-575)



Russian X-RAY Class spy sub


Russia seeks submarine advantage in Arctic (HARMONY system, GUGI special mission subs)