Chinese Type-094A Jin Class SSBN in SCS incident, Sept 2019


An incident in September, which has only now come to light, illustrates the mutual danger of submarines and fishing vessels. The photo shows a People's Liberation Army Navy (PLAN) Type-094A Jin Class SSBN in company with Vietnamese fishing vessels. The incident reportedly took place near the Paracel Islands (Xisha) in the South China Sea.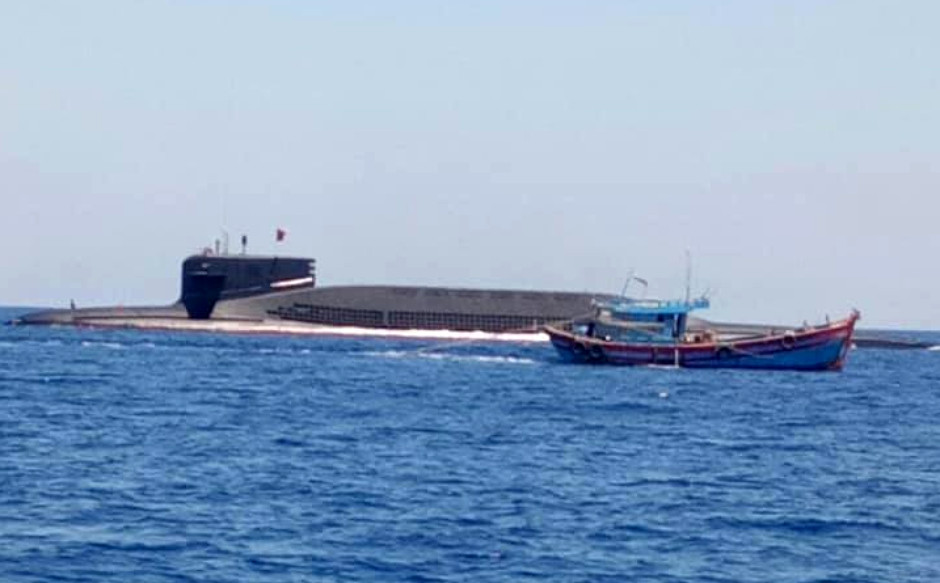 The exact circumstances are unconfirmed. The submarine appears to have a flag flying, but how long it had been on the surface when the photo was taken is unclear.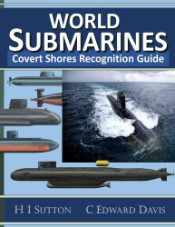 Get The essential guide to World Submarines
This Covert Shores Recognition Guide Covers over 80 classes of submarines including all types currently in service with World Navies.
Check it out on Amazon

The Paracel Islands are around 150 nautical miles from the submarine's base at Sanya on Hainan (vicinity 18°12'41.62"N, 109°41'10.83"E). The exact location cannot be determined but it was in the vicinity of 18N, 114E, around 250 nm east of Sanya.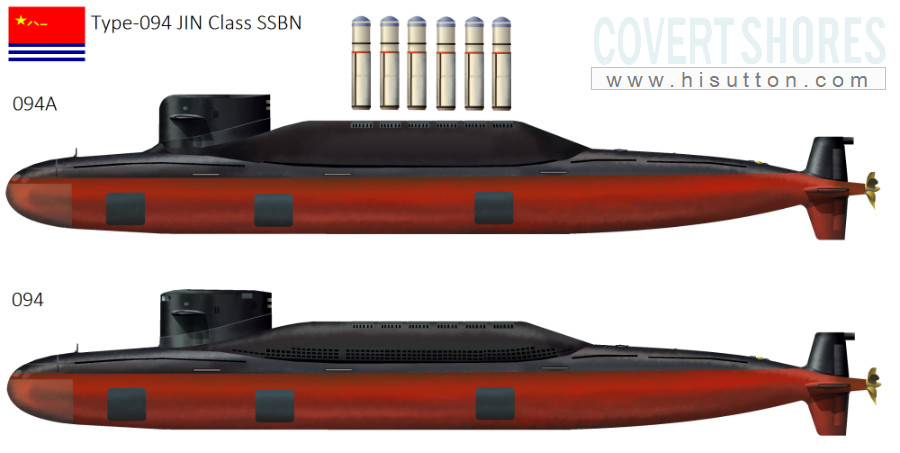 Type-094B

---
Related articles (Full index of popular Covert Shores articles)



Chinese HSU-001 LDUUV



North Korean Modified-Romeo Class ballistic missile submarine



Indian next-generation S-5 Class SSBN



Chinese Sailless Submarine



A-26 Blekinge Class attack submarine. w/Cutaway



Sturgeon Class SSN. w/Cutaway



Project 955A 'BOREI-A' Ballistic Missile Submarine. w/Cutaway



Chinese MS200 midget submarine



Swedish A21 Flundran AIP attack submarine



British SSN(R) next generation Royal Navy SSN



Attack Class



Sweden's nuclear powered submarine project (A-11A)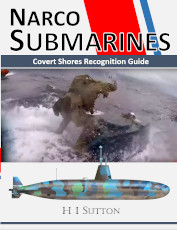 The World's ONLY Guide to
Narco Submarines
10 years of research, analyzing over 160 incidents, condensed into a handy guide. This unique book systematically breaks down the types and families. With detailed taxonomy, recognition 3-views, profiles and photos. Available on Amazon