Original article from September 2015: Here



The lead boat of South Korea's next generation midget submarine design, currently termed the HDS-400, was launched earlier this year. Commercial satellite imagery of Hyundai Heavy Industry's (HHI) Ulsan shipyard show that it entered the water between March and July 2019. The project was announced in September 2015 but has been kept under tight wraps since with few open sources. The attached illustration is based on the commercial satellite imagery and knowledge of the earlier HDS-500 concept (see below).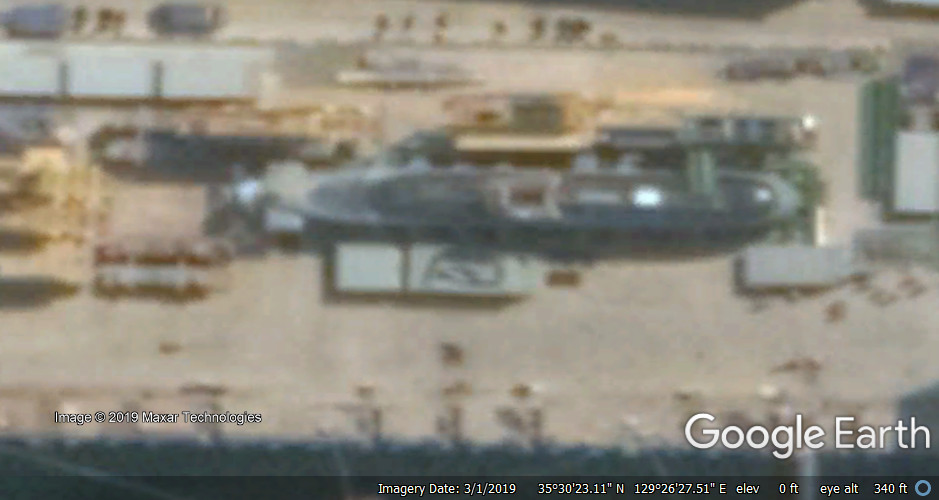 The design is overall very modern with a distinctive highly swept sail set relatively back along the casing. It also appears to have a pumpjet propulseur of some form although there is less confidence in this detail. It does not appear to have X-form stern planes however, having a control arrangement more similar to the Type-209/214 submarines being built in South Korea.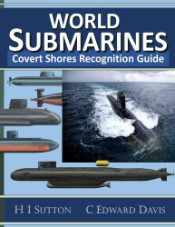 Get The essential guide to World Submarines
This Covert Shores Recognition Guide Covers over 80 classes of submarines including all types currently in service with World Navies.
Check it out on Amazon

HDS-400 Specification
Length: 43 meters
Beam: 4.5 - 5 meter
Displacement: ~400 tons surfaced
Speed: tbc
Operating depth: tbc
Endurance : tbc
Armament: Likely to include 533mm (21") heavyweight torpedoes and / or 324mm (12.75") lightweight torpedoes.
Crew: tbc


HDS-500 Midget Submarine
A few years before the decision to build the HDS-400, Hyundai unveiled the stunning HDS-500 midget submarine concept. The futuristic design featured a distinct streamlines sail and 'X' form tail mounted behind an integrated pumpjet. Less obvious innovations include a mini wet-dry hangar in the tail.

Original artwork - CLICK for HIGH-RESOLUTION (3500px) image.



Key:
a) Flexible Payoad Module (FPM)
b) Integrated sail
c) Intercept sonar
d) Hatches for Payload Modules
e) 533mm (21") torpedo tube (x2)
f) Conformal sonar array
g) 324mm (12.75") torpedo tubes (x4)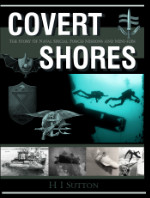 THE book on Special Forces subs Covert Shores 2nd Edition. A world history of naval Special Forces, their missions and their specialist vehicles. SEALs, SBS, COMSUBIN, Sh-13, Spetsnaz, Kampfschwimmers, Commando Hubert, 4RR and many more.
Check it out on Amazon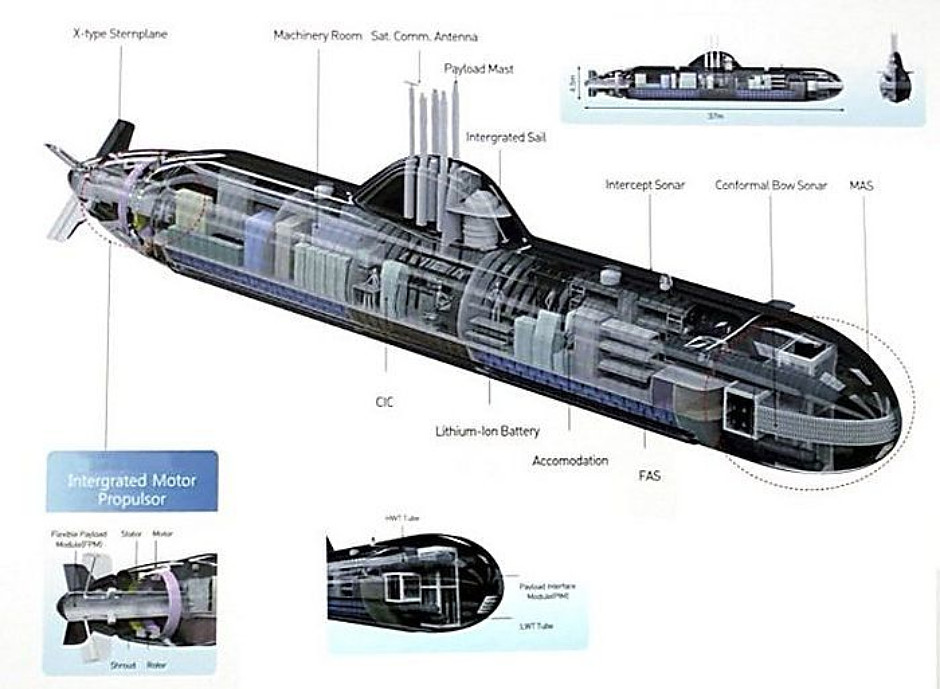 HDS-500 Specification
Length: 37 meters
Beam: 4.5 meter
Displacement: 510 tons surfaced
Speed: Maximum 20 kt submerged, 7 kt cruising
Operating depth: 250 meters
Endurance : 21 days, 2,000 nautical miles
Armament: 2 x 533mm (21") heavyweight torpedoes and 4 x 324mm (12.75") lightweight torpedoes.
Crew: 10 plus 4 combat swimmers

---
Related articles (Full index of popular Covert Shores articles)



North Korean Modified-Romeo Class ballistic missile submarine



Chinese Sailless Submarine




Yugoslav X-Craft (R-3E / 911 Class)



Iranian Nahang Class midget sub



Japanese Ha201 Sen-Taka-Sho fast attack submarine of WW2



North Korean MS-29 YONO Class midget sub. w/Cutaway



HDS-500 Midget Submarine



Maritalia GST-23+ Midget Submarine



Chinese MS200 midget submarine



Vogo ASDV-800 Dry Combat Submersible



Vogo DPD-200 diver propulsion device



Vogo 'Chariot' SDVs (SDV-300, SDV-340...)