Iranian Islamic Revolutionary Guards (IRGC) XLUUV

Iran has revealed its first large Uncrewed Underwater Vehicle (UUV). Once developed this will add a new dimension to Iran's systematic warfare capability. It will also mean that Iran joins an elite club with only the U.S. Navy and Britain's Royal Navy having such large UUVs.



In terms of size, and crucially having diesel-electric propulsion, it best fits the extra-large uncrewed underwater vehicle (XLUUV) category. So it is loosely comparable to the US Navy's Boeing Orca XLUUV. It is clearly less sophisticated however, and in an earlier state of development. The Iranian model is almost certainly cheaper!

Adding large UUVs could provide new ways for the IRGC-N to project power and prestige in the region. The diesel-electric propulsion will give it very long range. And its large size could make weapons integration more feasible. A large UUV used for mine laying would be relatively achievable, for example.



The vessel was displayed at a ceremony to introduce over 100 new boats to the Islamic Revolutionary Guard Corp's Navy (IRGC-N) on May 28 2020. This is the arm of the armed forces which is most frequently associated with Iran's more adventurous operations. These include a series of suspected limpet mine attacks on tankers in the Persian Gulf last year.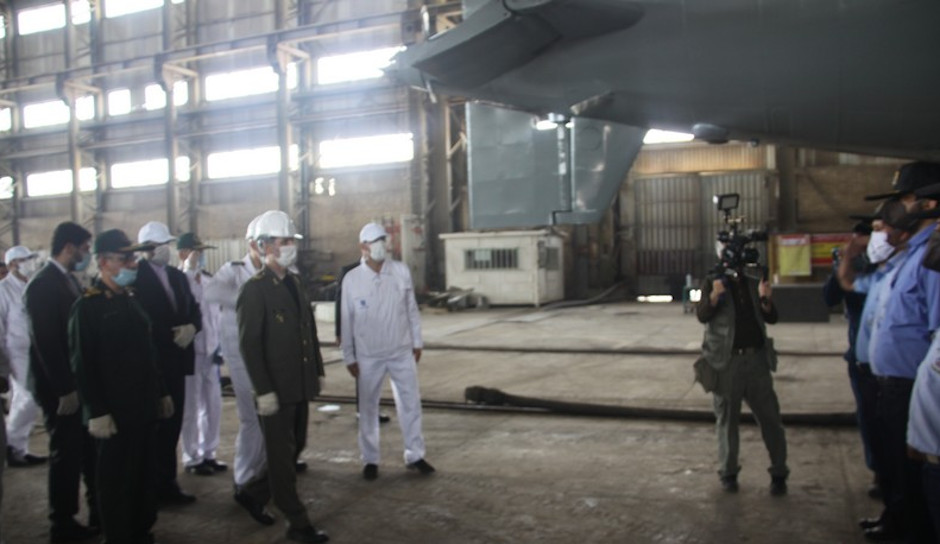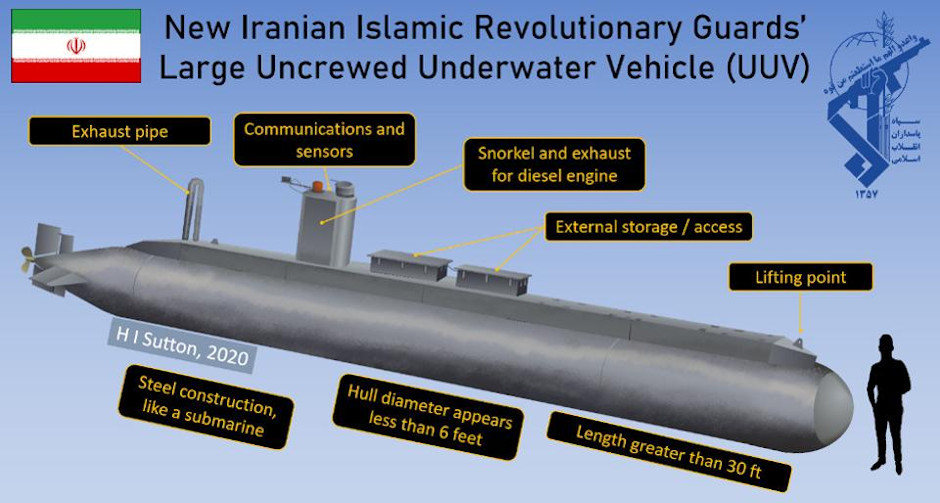 Update - March 2023
New images shared online of the XLUUV being being displayed on the sidelines of a parade of new equipment. It appears disused. Note the fixed forward planes which were not previously apparent. This may indicate trim or control problems.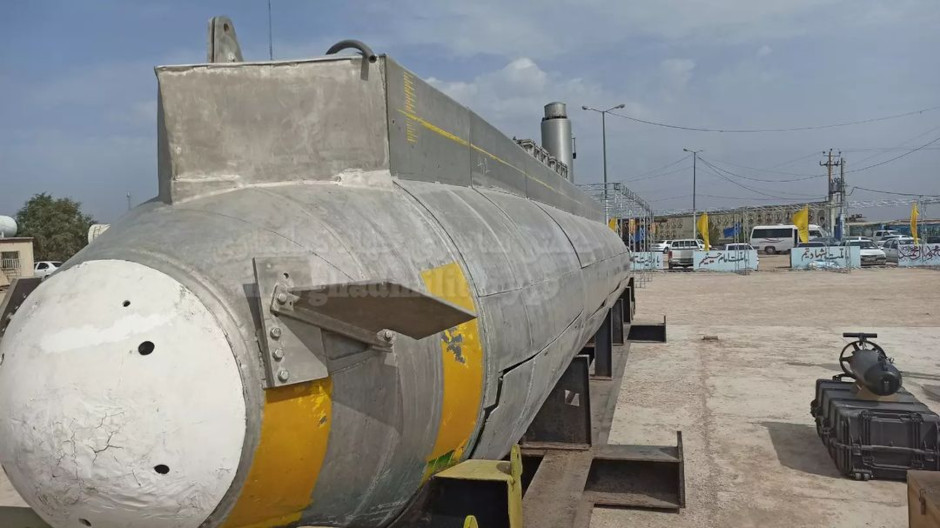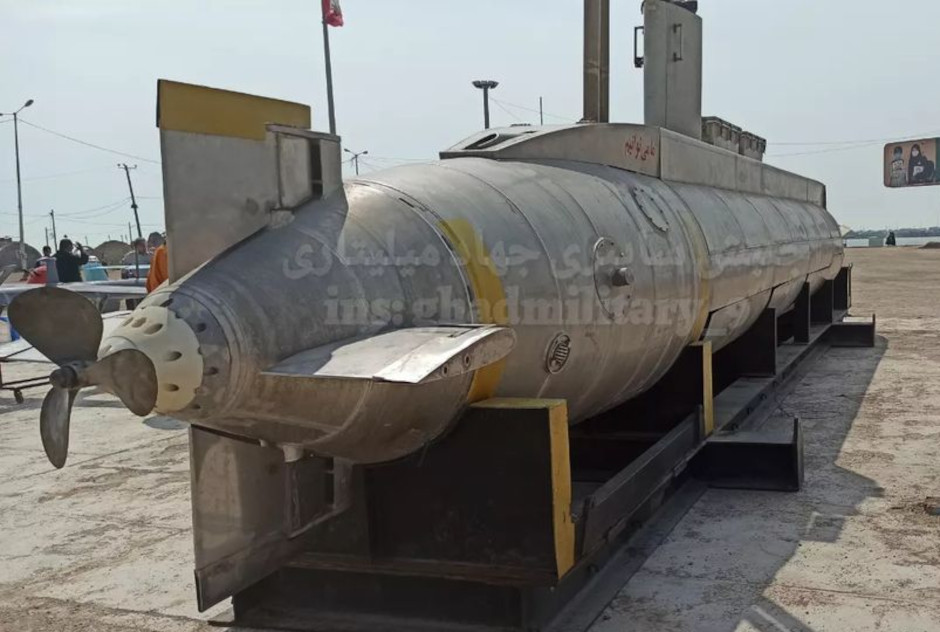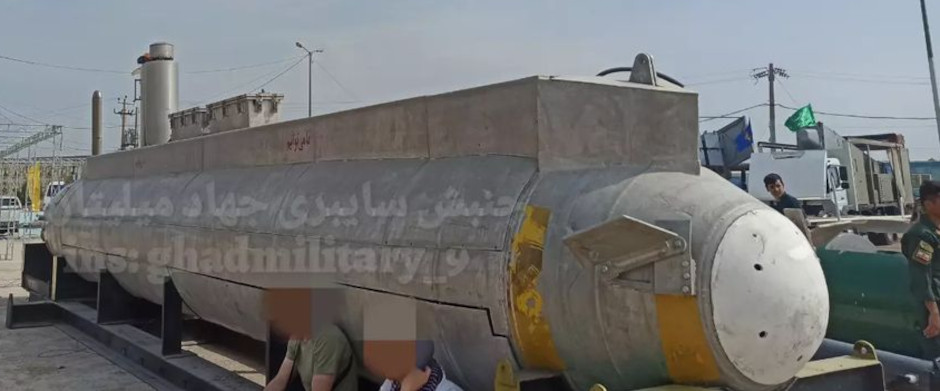 ---
Related articles (Full index of popular Covert Shores articles)



NMRS UUV captured by North Korea



XLUUV armed extra-large UUV



Chinese HSU-001 LDUUV



Garmoniya-GUIDE AUV



ASWUUV anti-submarine unmanned underwater vehicle


Biomimetic Underwater Vehicles



Poseidon Intercontinental Nuclear-Powered Nuclear-Armed Autonomous Torpedo, and countering it



Russian Navy Beluga whale



Harpsichord (Klavesin) AUV



SwarmDiver micro-USV



Nerpa anti-diver UUV



Cephalopod armed extra-large UUV