ASWUUV: Large-Displacement Anti-Submarine Unmanned Underwater Vehicle


The South Korean Navy (ROKN) has revealed the world's first explicitly anti-submarine LDUUV design at the MADEX 2019 maritime defense exhibition in Busan, South Korea. A model was displayed by Hanwha Systems (Website). Although the exact specifications are not available, the vehicle appears to be approximately 1.5 meters across, 1.5 meters tall and ~10 meters long, making it roughly similar to the US Navy's LDUUV (Large Displacement UUV). Or an SDV (Swimmer Delivery Vehicle). The project is being run by South Korea's Agency for Defense Development (ADD).


The vehicle will have both active sonar and passive sonar, the latter configured as two flank arrays. There is no sign as to whether it will be armed. Operationally is intended to be used as part of a wider network of warships, sensors and unmanned surface vessels (USVs).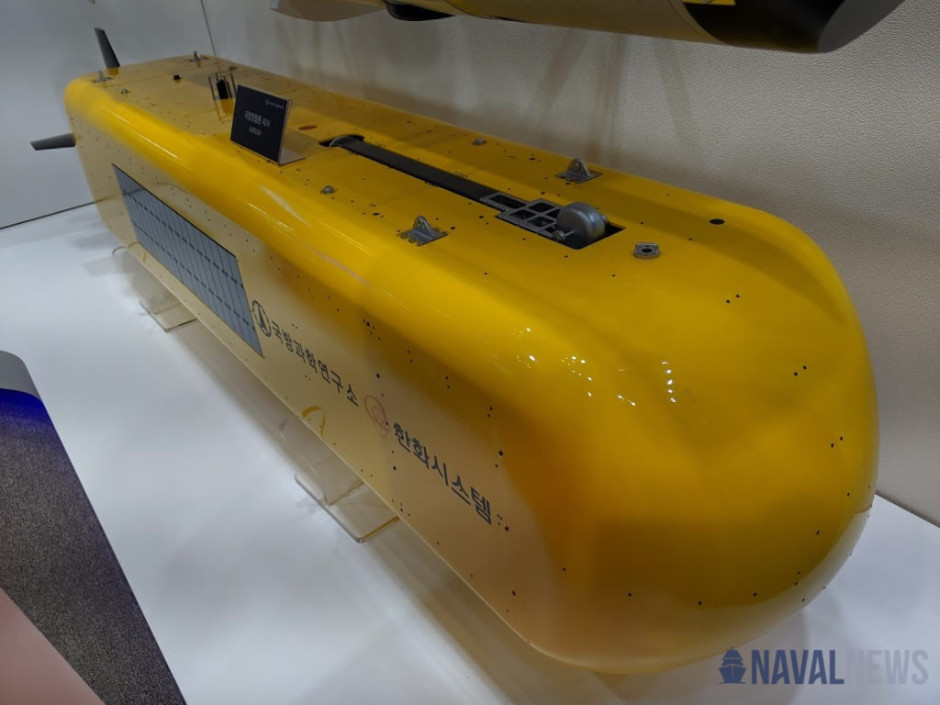 Photo from Naval News Excellent article and photos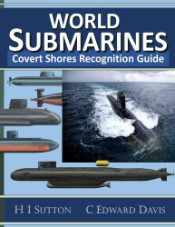 Get The essential guide to World Submarines
This Covert Shores Recognition Guide Covers over 80 classes of submarines including all types currently in service with World Navies.
Check it out on Amazon

Propulsion will consist of a fuel cell AIP (Air Independent Power), offering good range and endurance. Presumably the fuel cells will be powerful enough to carry the hotel load of sensors and communications.

The prototype should be ready for sea trials next year.

Additional info at Naval News.

---
Related articles (Full index of popular Covert Shores articles)



HDS-400 Midget Submarine



Proteus advanced SDV




Garmoniya-GUIDE AUV



SwarmDiver micro-USV



Harpsichord AUV



Nerpa anti-diver UUV



Cephalopod armed extra-large UUV



Vogo ASDV-800 Dry Combat Submersible



Vogo 'Chariot' SDVs (SDV-300, SDV-340...)



Poseidon Intercontinental Nuclear-Powered Nuclear-Armed Autonomous Torpedo



SMX-31 future submarine concept ('The Electric') w/Cutaway



Project 885 'YASEN' (Severodvinsk Class) SSGN. w/Cutaway



Unbuilt US Navy spy submarine



USS Jimmy Carter (SSN-23) Special Mission submarine


Future Submarine Concept