4 Submarines Which Are So Secret, We Do Not Know Their Name
Submarines are shrouded in secrecy. Much of their technology, their missions and their capabilities, are closely guarded secrets. But their mere existence is hard to keep under wraps. So it is no secret that, for example, the U.S. Navy operates the USS Jimmy Carter, arguably the world's most capable spy submarine. The same goes for every navy.

Yet here are four submarines, currently out there in the oceans of the world, whose development has been kept so secret that we do not even know their name.

1. China's unique sailless submarine

China is probably the only country on earth that can build a full-size submarine without any details leaking out. In 2019 China surprised everyone by launching a submarine that no one had been expecting. Nearly everything we know about this unnamed boat is via open source intelligence (OSINT).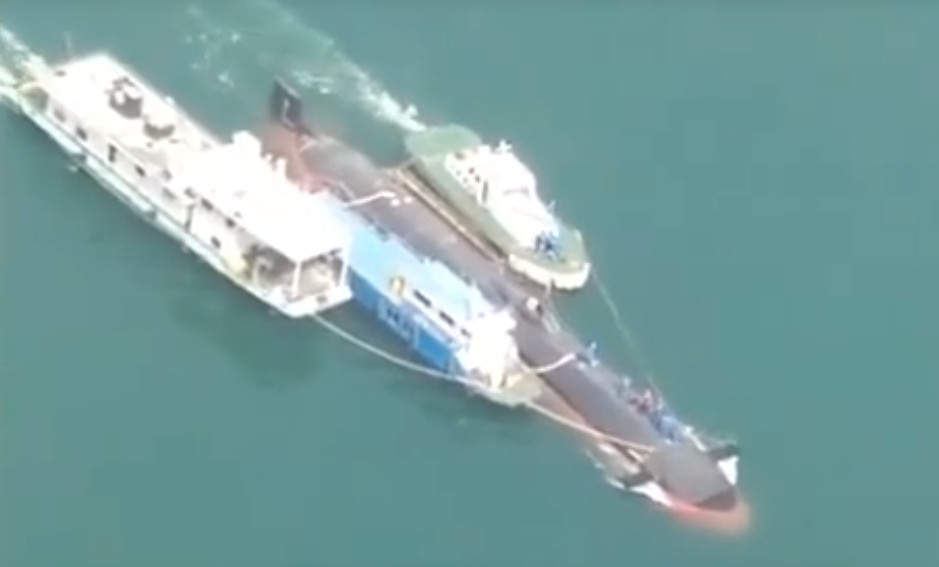 The submarine is a unique design, with no sail to speak of. All other submarines have this fin-like structure rising up from the middle of the deck to carry the periscopes and other masts. Until now this has been a defining characteristic of a submarine: this boat is flatter and has a tiny bump where the sail should go. The reason for this has been the subject of speculation. One theory is that the submarine is uncrewed, and so does not need a sail for the captain to stand in when navigating on the surface. This would make it the world's largest and most impressive Autonomous Underwater Vehicle (AUV). Alternatively (and my bet), is that it is an experimental boat to test radical technologies and ideas. More info HERE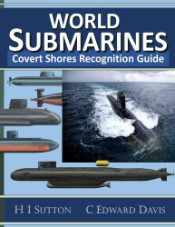 Get The essential guide to World Submarines
This Covert Shores Recognition Guide Covers over 80 classes of submarines including all types currently in service with World Navies.
Check it out on Amazon

2. Pakistan Navy locally-built X-Craft

I first revealed the existence of this submarine in April 2020. it has never been publicly declared, although it has made candid appearances in the background of official videos. It is visible in commercial satellite imagery of the Pakistan Navy's Special Service Group (SSG-N) base in Karachi.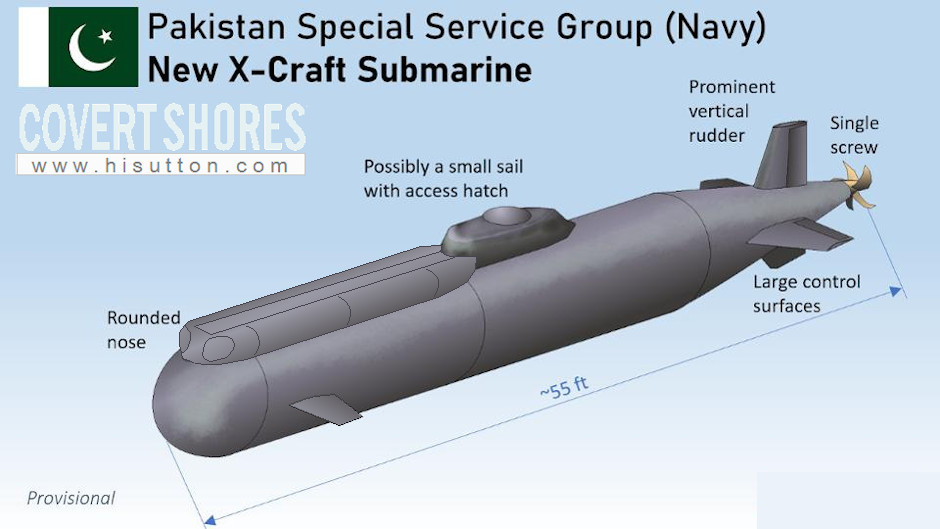 The design is essentially an X-Craft type midget submarine. It appears to have been built locally, possibly with Turkish involvement. The type may be intended to replace Pakistan's three Cos.Mo.S MG-110 X-craft. These are used by the SSG-N for special operations, but are ageing. More info HERE and original reveal on Forbes.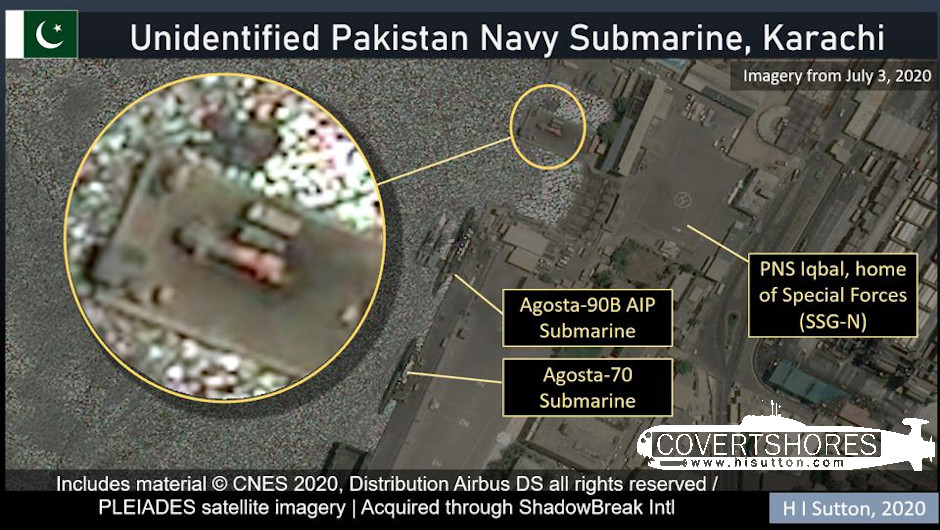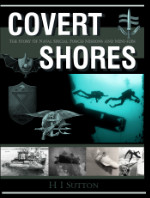 THE book on Special Forces subs Covert Shores 2nd Edition. A world history of naval Special Forces, their missions and their specialist vehicles. SEALs, SBS, COMSUBIN, Sh-13, Spetsnaz, Kampfschwimmers, Commando Hubert, 4RR and many more.
Check it out on Amazon

3. Chinese mystery midget submarine only seen once

Satellite imagery of the Wuchang shipyard from October 2014 revealed a 35 meter long midget submarine. The vessel has not been seen or reported since and its basing and role remains a mystery.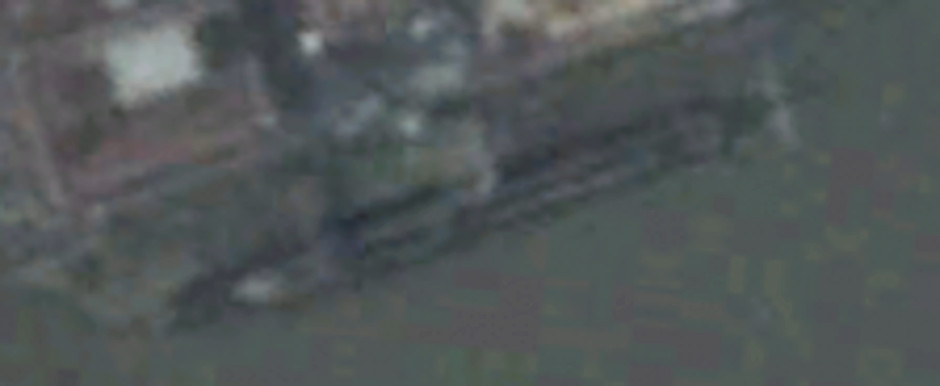 DigitalGlobe

We can deduce that it is electric or, more likely diesel-electric. The most likely explanation is that it is designed for Special Forces, but it may also be intended for coastal defense (least likely) or seabed warfare.

4. Sinpo-D, the new North Korean submarine

This submarine at least seems to have a designation, assigned by outside forces. Sinpo-D was first seen in commercial satellite imagery of North Korea's secretive submarine yard at Sinpo. North Korean watchers at 38 North first noticed the object, which I identified as a likely submersible. Since then, additional imagery has confirmed that it is a small submarine, approximately 16 meters long. There has been no announcement from North Korea.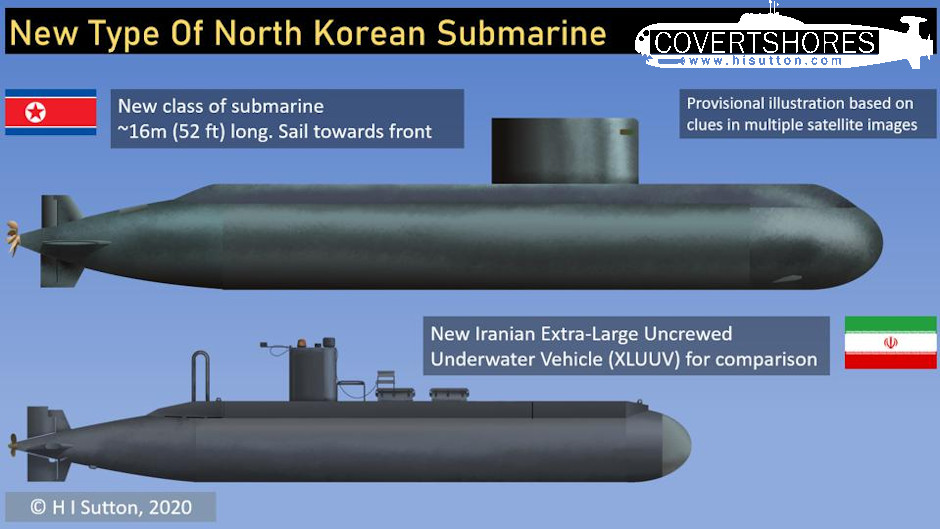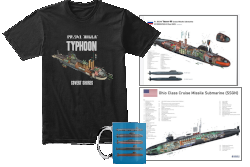 Covert Shores Posters, T-shirts, Mugs
and more featuring exclusive Covert Shores original artworks and design...Available on TeeSpring

This may help cover the overheads of the website

---
Related articles (Full index of popular Covert Shores articles)



Chinese Type-093 Shang Class Submarine



Chinese Sailless Submarine



Project 09851 Khabarovsk Class Submarine. w/Cutaway



USS Jimmy Carter (SSN-23) Special Mission submarine



North Korean Modified-Romeo Class ballistic missile submarine w/Cutaway



Project 885 'YASEN' (Severodvinsk Class) SSGN. w/Cutaway



Project 955A 'BOREI-A' Ballistic Missile Submarine. w/Cutaway



Iranian Fateh Class submarine w/Cutaway



Project 09852 Belgorod Special Mission submarine (spy sub). w/Cutaway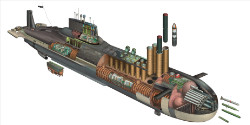 TYPHOON Class SSBN. w/Cutaway