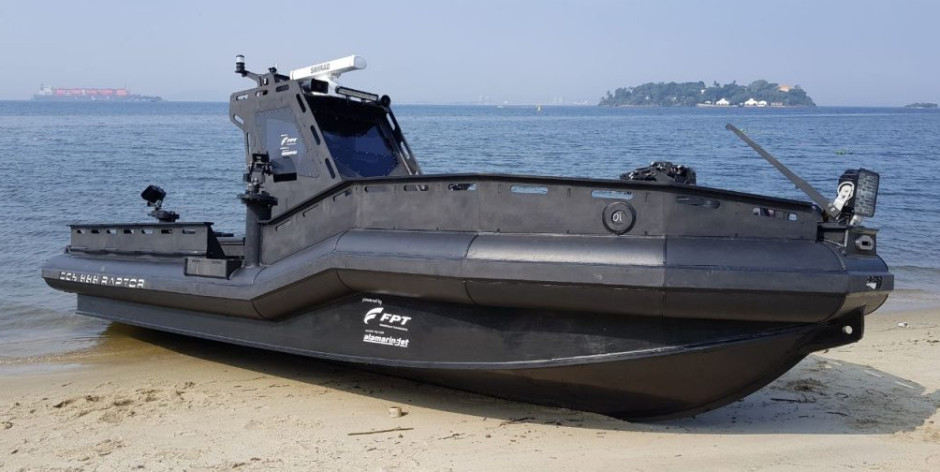 Brazilian DGS-888 Raptor riverine craft


Brazilian defense firm DGS Defense (Strategic Defense Company) unveiled their new DGS-888 'Raptor' riverine patrol craft at LAAD-2017 defence show in Riocentro, Brazil on 4th-7th April. The Brazilian armed forces have recently published images showing the new type in service with the Marines for interception, patrol and light troop transportation in the Amazon.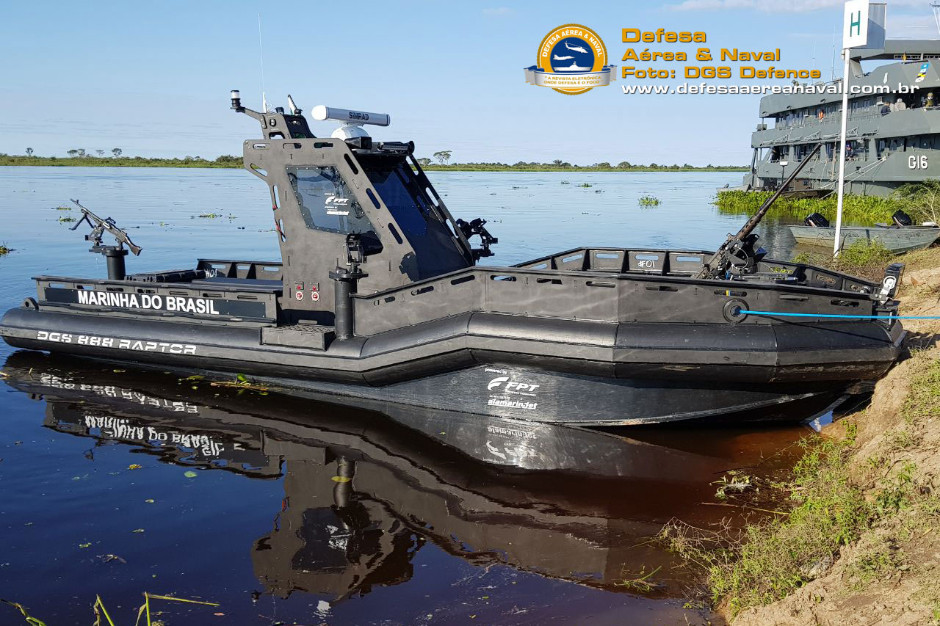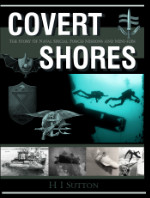 Learn EVERYTHING about Special Forces subsCovert Shores 2nd Edition. A world history of naval Special Forces, their missions and their specialist vehicles. SEALs, SBS, COMSUBIN, Sh-13, Spetsnaz, Kampfschwimmers, Commando Hubert, 4RR and many more.
Check it out on Amazon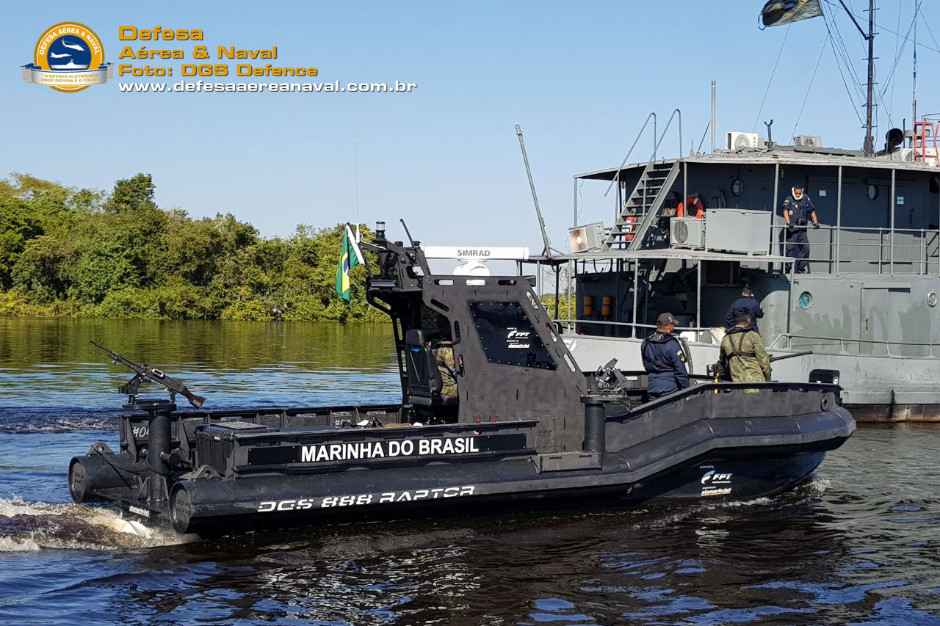 The RHIB (rigid-hulled inflatable boat) features an armored cockpit which partially shields the open passenger seating in the stern, and four crewed weapons stations.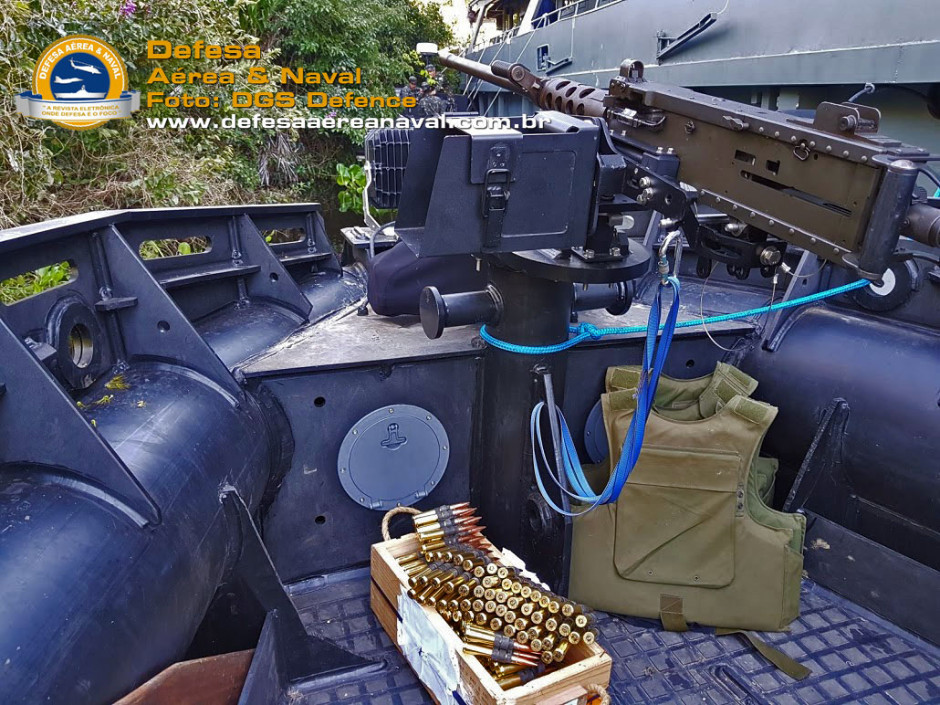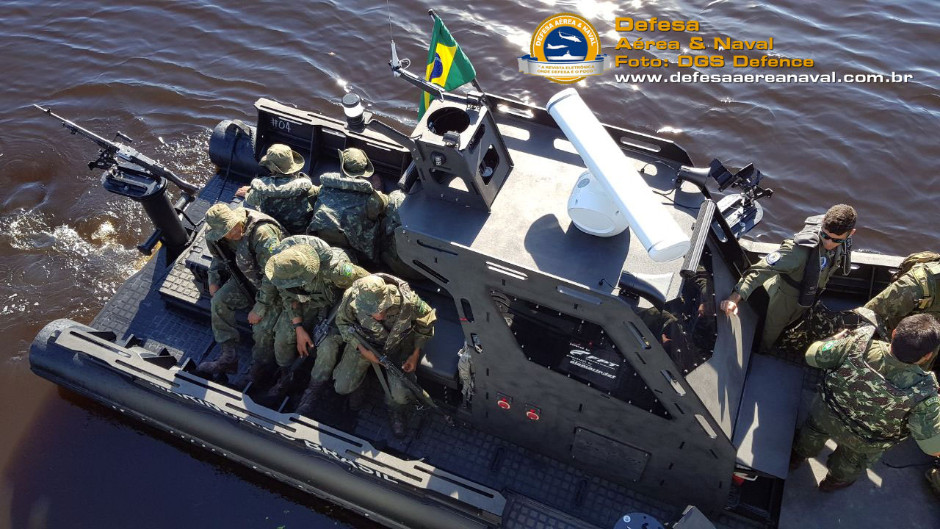 Specification
Length: 9.2 m
Beam: TBC
Draft: 0.5m
Weight (dry): 3.8 tons
Crew: 1
PAX: 14
Cargo: 2 tons
Range: greater than 270nm
Speed: 40 knots, 26 knots cruising
Propulsion: Inboard FPT N67 6.7 litre 570 HP Turbo-diesel driving a pumpjet
Armament: 1 x .50 Cal (12.7mm) heavy machine gun, 3 x 7.56mm GPMGs.
Sensors: SIMRAD surface search radar, Forward Looking Infrared (FLIR)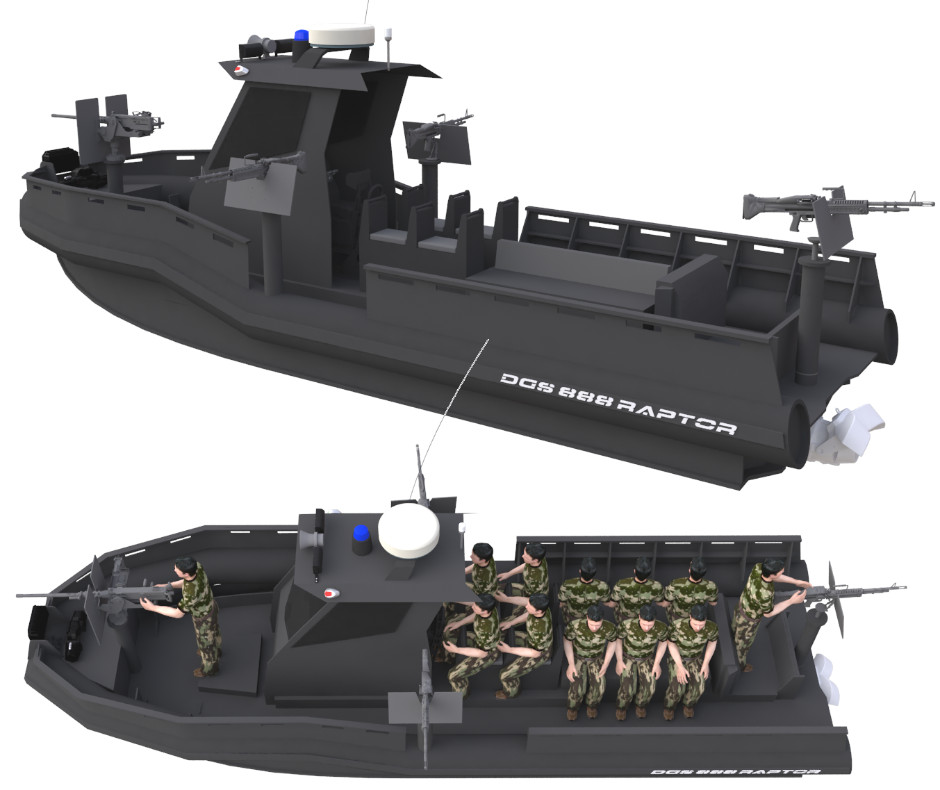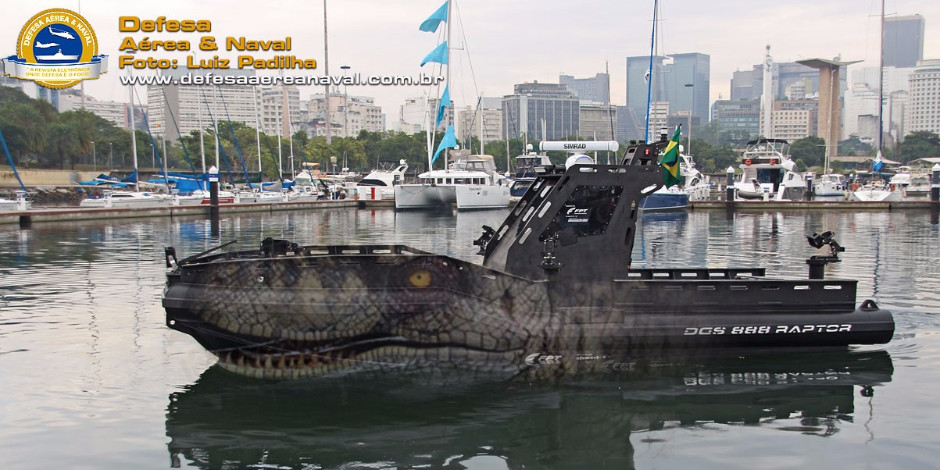 The Brazilian Police also use the enclosed cockpit DGS-888 Interceptor which uses three outboard diesel motors: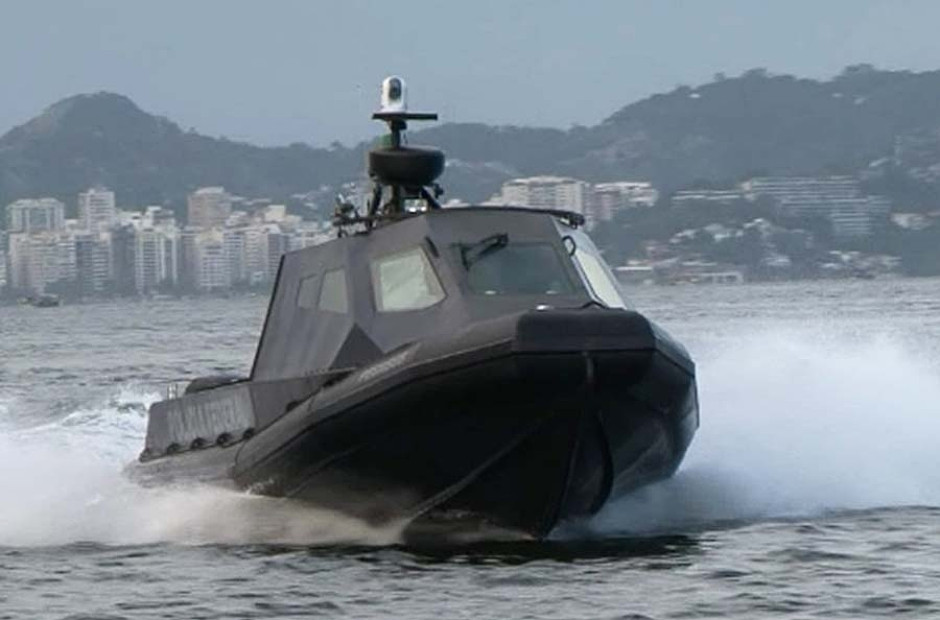 The Interceptor was introduced in 2012 and is to be augmented by the 'Patrol' variant with a redesigned cabin and inboard 440hp HJ-272 turbo-diesel.

---
Related articles (Full index of popular Covert Shores articles)



Styx riverine Special Forces craft


South African KDN 12m Riverine Patrol Boat




CCH (Combat Craft Heavy) SEALION and Alligator Semi-Submersible Boats






World survey of Special Operations Craft



WP-18 Tactical Strike Craft



Barracuda Special Forces interceptors


Special Forces Jet Skis



North Korean Very Slender Vessels (VSVs)