British extra-large UUV: Moray


The MSubs MORAY is a multi-role XLUUV (extra-large unmanned underwater vehicle) designed for both combat and reconnaissance. The Royal Navy have just awarded MSubs a contractto build an XLUUV. While the initial vehicle is likely to be an adaption of the company's MAST or another existing hull, the Moray paints an interesting picture of future possiblities for the RN.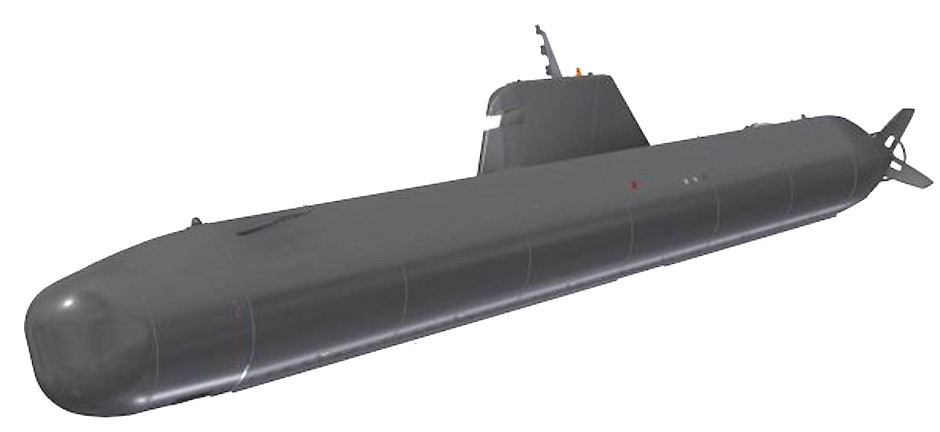 The Moray modular design allows for ASW, ASuW, MCM and ISR mission fits. It can also support Special Forces, act as an underwater logistics hub and support smaller AUVs (autonomous underwater vehicles). It can also act as an ASW trainer and support tactics and doctrine development.

It is designed to act independently and as a fully networked sensor capable of automatically queuing manned and unmanned sensors to assist in the localisation and prosecution of Contacts of Interest (COIs). COIs include surface and subsurface vessels (including AUVs), mine like objects and specific emissions on the EM spectrum. From MSubs website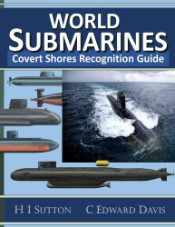 Get The essential guide to World Submarines
This Covert Shores Recognition Guide Covers over 80 classes of submarines including all types currently in service with World Navies.
Check it out on Amazon

---
Related articles (Full index of popular Covert Shores articles)




Dry Combat Submersible (DCS)



British SSN(R) next generation Royal Navy SSN



XLUUV armed extra-large UUV



Surcouf Cruiser Submarine w/Cutaway



Attack Class



SMX-31 future submarine concept ('The Electric') w/Cutaway



Project 885 'YASEN' (Severodvinsk Class) SSGN. w/Cutaway



A-26 Blekinge Class attack submarine. w/Cutaway



HUSKY Class future attack submarine



Chinese HSU-001 LDUUV



ASWUUV anti-submarine unmanned underwater vehicle


Biomimetic Underwater Vehicles



Poseidon Intercontinental Nuclear-Powered Nuclear-Armed Autonomous Torpedo, and countering it



Russian Navy Beluga whale



Cephalopod armed extra-large UUV







Nordenfelt steam powered submarines of the 1880s. w/Cutaway