This article is one of a series documenting and analyzing narco-sub incidents and trends. Ref. previous articles from:
May 2016, October 2016, June 2017, March 2018, April 2018, July 2018, August 2018, September 2018, October 2018, November 2018, December 2018, March 2019 , May 2019 & September 2019

Transatlantic NarcoSub cutaway
The Galicia narco-submarine recovered at the end of November 2019, is significant in several ways. It finally proved that so-called narco-submarines cross the Atlantic to Europe as well as heading north to Mexico. But more than that the capture of the 3 person crew gives us further insights into the modus operandi of these vessels.

Although larger than most, the craft itself is typical of many narco-subs. This is significant because they did not feel the need for dedicated new types to cross the unforgiving Atlantic. The vessel, nicknamed 'Che' by the crew, used a layout which would have been familiar to Law Enforcement 10 years ago. It had fuel and payload in the bow, a small cockpit amidships and the engine aft. There was only one engine driving a single screw.

Original Artwork, CLICK for HIGH RESOLUTION: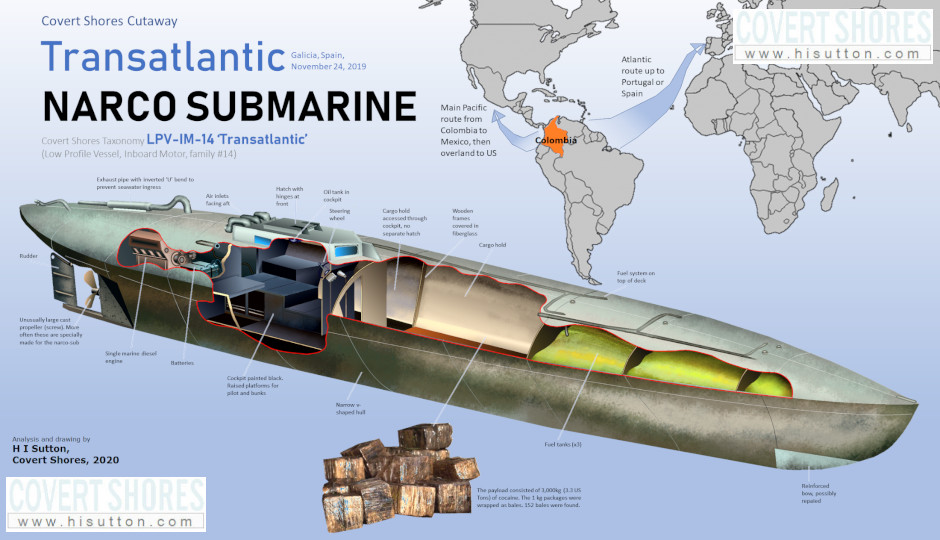 Specifications
Lenght: 22 m (est)
Beam: 3 m (est)
Speed: 10 knots average. 1214 knots max (estimate)
Powerplant: inline six-cylinder MWM diesel engine, seawater-cooled, with air-cooled turbocharger. 240 hp, 20,000 liters of diesel fuel.
Range: 5,000 nm (estimate). 3,920 nm demonstrated.
Crew: 3
Payload: 9m3. Estimated 3,000 k capacity.

Police believe that the vessel started its journey near Manaus, Amazonas, Brazil. This is on the Amazon River, about 1,380 km (745 nm) from the sea.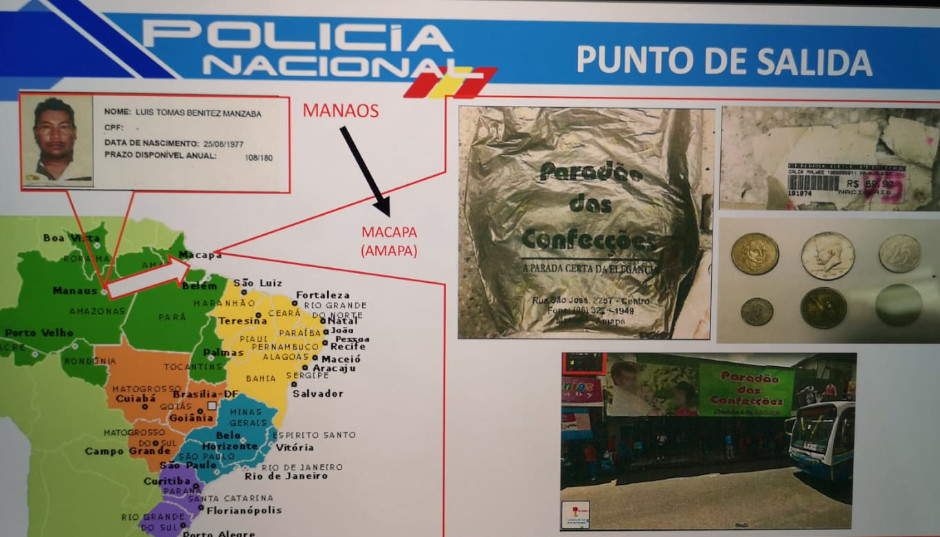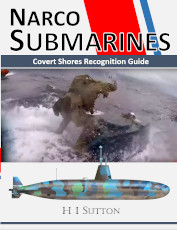 The World's ONLY Guide to
Narco Submarines
10 years of research, analyzing over 160 incidents, condensed into a handy guide. This unique book systematically breaks down the types and families. With detailed taxonomy, recognition 3-views, profiles and photos. Available on Amazon



The vessel was carrying 3 tonnes of cocaine which is around twice the current median average. This would have had a an approximate street value (ref US) of approximately 100 million USD. The vessel probably cost between 2-3 million to build, and the crew of two Ecuadorians and a Spaniard would have received ~500k between them. The Cartel behind the narcosub would not receive the full street value and there are many costs to be deducted, but the scale of the profit is clear.

It may be related to one captured by Colombian Forces over 5,000 miles away in the Eastern Pacific in January 2019. That design was slightly smaller and used a Very Slender Vessel (VSV) hull. But many of the details are recognizable between the two. Both have V-shaped hulls with similar stern arrangements. In front of the windshields, which are arranged in a wedge shape with vertical sides, is a dividing plate. This is very distinctive. And the shape of the hatch, which folds forward, is another tell. Then on December 25 2019 another was interdicted in the pacific by Costa Rican forces. This was similar to the earlier January 2019 example. All three are likely designed by the same master boat builder.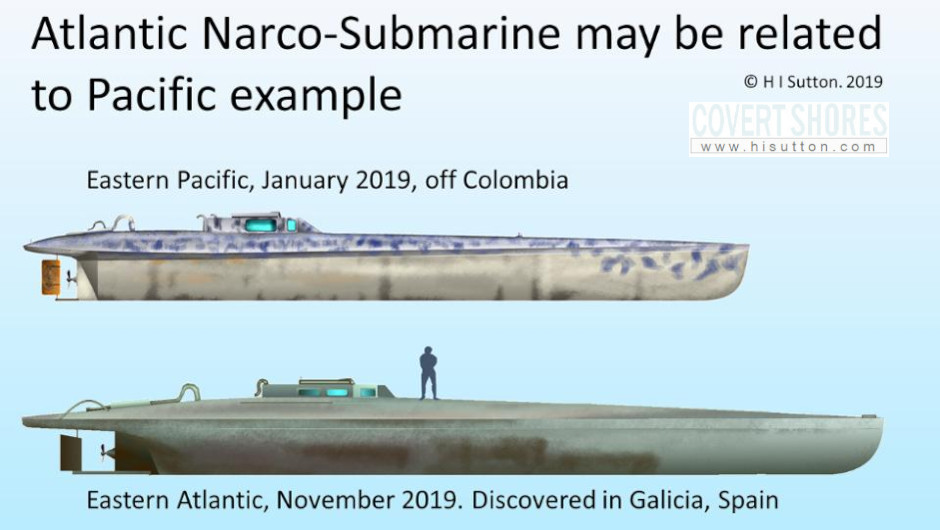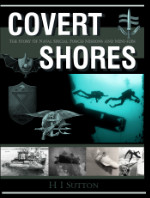 Learn EVERYTHING about Special Forces subsCovert Shores 2nd Edition. A world history of naval Special Forces, their missions and their specialist vehicles. SEALs, SBS, COMSUBIN, Sh-13, Spetsnaz, Kampfschwimmers, Commando Hubert, 4RR and many more.
Check it out on Amazon

---
Related articles (Full index of popular Covert Shores articles)


Narco Subs 101. w/Cutaway


LTTE Sea Tigers' sneak craft and midget subs


Armored Stealth Boat used for car smuggling by Chinese organized crime. w/Cutaway


The Escape of Bernd Boettger from East Germany


Nautilus 2020 Luxury Private Submarine. w/Cutaway


Cutaway of Jules Verne's Nautilus. w/Cutaway


Turbinia, the first steam turbine boat (1894)


World Submarine Museum proposal



Porpoise submarine concept (/Fredrik Granholm)



Unofficial USN Diesel Submarine concept. w/Cutaway


Future Submarine Concept