Russian Cold War unmanned boat


Today, Unmanned Surface Vessels (USVs) are seen as an emerging trend in naval doctrine. But some types were in service during the Cold War (and even World War One!). This article describes the Russian BUKS (БУКС) mine and obstacle clearance boat from the Cold War.

Recent Russian military exercises in the Baltic included amphibious landings using some of the latest Russian project-21820 landing craft:




Project-21820 landing craft exercising in the Baltic, March 2018. Source Russian Ministry of Defense (https://twitter.com/mod_russia/status/980142689696890881)

The scenes are reminiscent of Soviet Cold War exercises in the Baltic which involved both Russian and other Warsaw Pact, notably Polish, landing craft. During the WEST-81 exercise in the Baltic a Polish Project-771 landing craft was observed with a mysterious small boat on board. This could easily be mistaken for a Special Forces transport or submersible boat, but was in fact the virtually unknown BUKS (БУКС) obstacle clearance boat.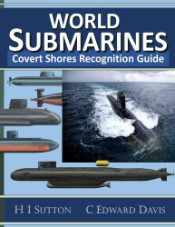 Get The essential guide to World Submarines
This Covert Shores Recognition Guide Covers over 80 classes of submarines including all types currently in service with World Navies.
Check it out on Amazon

Clearer pictures have emerged on Russian internet sites (e.g. http://forums.airbase.ru/2014/10/t21437_23--zagadki-pro-korabli.html#p3569968):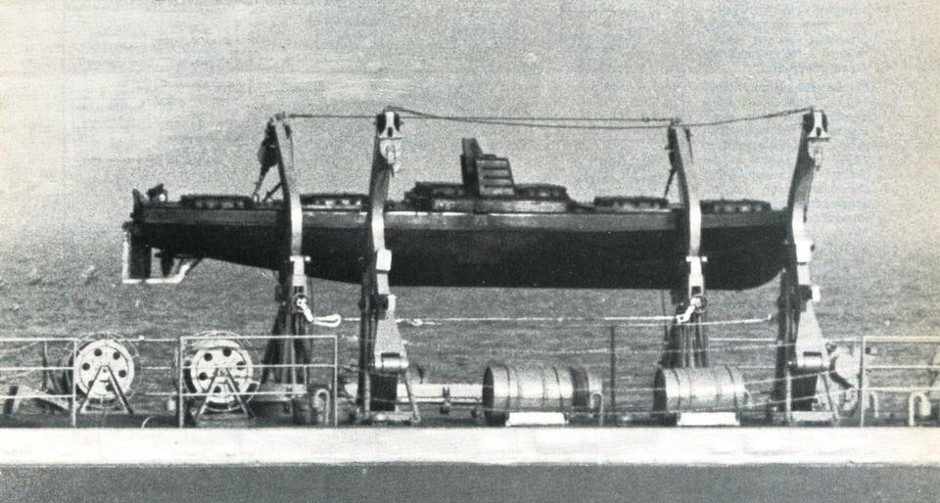 The boat towed a cigar shaped explosive charge known as УЗП-69 (UZP-69):

Images of this system are extremely rare and only a handful of Project 771 Landing craft were modified with davits to launch them: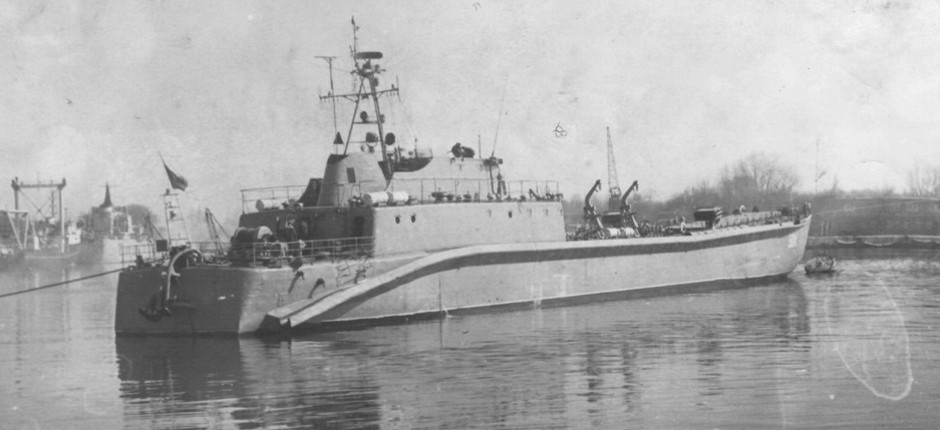 The BUKS system appears to have left service some time in the 1980s. Today the latest generation of unmanned surface vessels is only just begining to enter service with leading navies.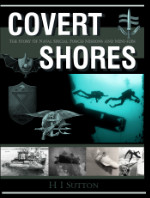 THE book on Special Forces subs Covert Shores 2nd Edition. A world history of naval Special Forces, their missions and their specialist vehicles. SEALs, SBS, COMSUBIN, Sh-13, Spetsnaz, Kampfschwimmers, Commando Hubert, 4RR and many more.
Check it out on Amazon

---
Related articles (Full index of popular Covert Shores articles)



Sturgeon Class SSN




Yugoslav X-Craft (R-3E / 911 Class)



Project 673 Advanced Submarine design



Sweden's nuclear powered submarine project (A-11A)



Soviet Project 1015 'SPLC' Special Purpose midget submarine



Harpsichord AUV

















World survey of AIP submarines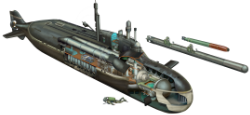 Piranha Class (LOSOS) midget sub



WTD-71 Aquatechnik SDV projects



Naval Spetsnaz in Hybrid Warfare (Russian SDVs and DPVs)



Triton-NN Submersible Boat






World survey of Special Operations Craft



WP-18 Tactical Strike Craft




Analysis of Swedish submarine incursion- Luleå 1983



Yantar spy ship loitering over undersea cables


Russia seeks submarine advantage in Arctic (HARMONY system, GUGI special mission subs)