Share: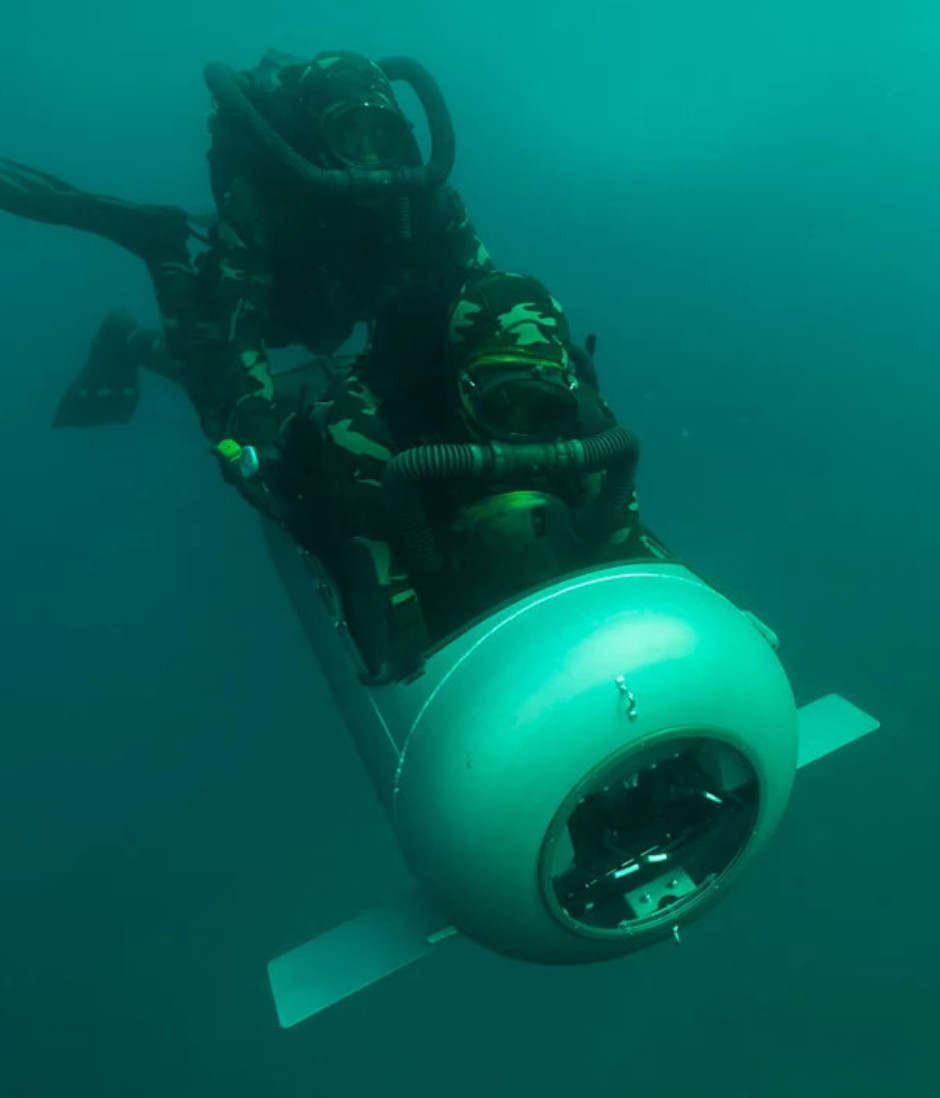 The dominant military Diver Propulsion Vehicle (DPV) design is the US built Stidd DPD (Diver Propulsion Device) with over 400 units sold worldwide. It is noted for its ruggedness and reliablity with a good reputation among Special Forces and is nothing like the rich kid's toys available on the civilian market. Diver Propulsion Devices (DPDs) are larger and more robust than the diver propulsion vehicles used by recreational divers and technical divers.


Constructed out of anodized marine-grade aluminum, the driver lays on top of the battery pack with his head tucked in behind the instrument panel which acts as a watershield. It employs LI-ion batteries as standard.


Stidd DPD being demonstrated by Italian COMSUBIN Special Forces. Photo: Italian Navy

A second diver can hang on to the rear laying in the slipstream of his buddy, and it can tow specially designed cargo pods. For compact carriage the rear section of the DPD slides into the front section, almost halving its length to just 1.3m (4.3ft). Like most modern military products it comes with a whole range of optional extras including a dual battery version for longer endurance and a dual thruster version for greater speed and towing capability. Speed is still inherently limited by the external ride position to just 2.7kt maximum and 1.9kt cruising.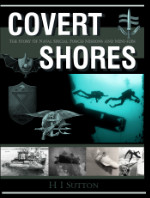 Learn EVERYTHING about Special Forces subs Covert Shores 2nd Edition. A world history of naval Special Forces, their missions and their specialist vehicles. SEALs, SBS, COMSUBIN, Sh-13, Spetsnaz, Kampfschwimmers, Commando Hubert, 4RR and many more.
Check it out on Amazon

The design was patented by Stidd in 2000.



Patent image showing the DPD layout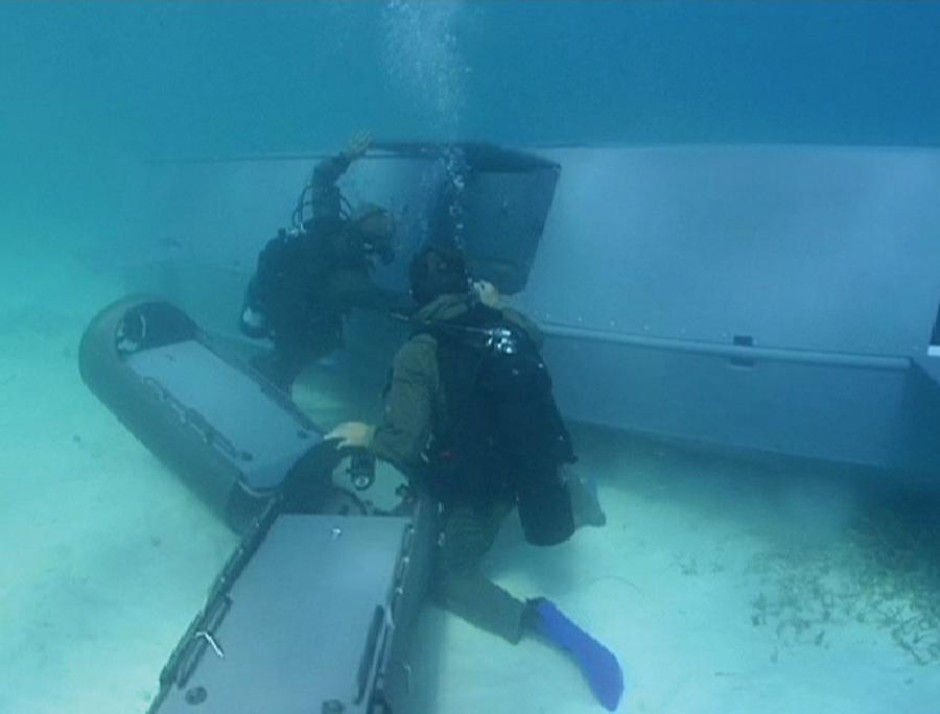 The DPD collapses for transport allowing two to be carried inside some SDVs.In this photo two Stidd DPDs are unloaded from a Stidd MRCC on the sea floor.

On the international market its main competitors in the German made Rotinor, the Swedish-British Torpedo SEAL and the less well known Italian Suex DPD.

Stidd advertise that they have supplied over 400 DPDs. Many are in service with US Forces but it is also widely exported. This is an incomplete list which only includes nations where the type's operation is publicly confirmed. There are more operators.

United States. MARSOC and USMC. Not operated by US Navy SEALs although considered at times.
Colombia. Navy
Finland.
France. Navy
Indonesia. Kopaska
Ireland. Rangers
Malaysia. PASKAL
Netherlands. Korps Commandotroepen
Poland. JW Formoza
Turkey. SAT
1. 2. 3.

Dutch combat swimmers from Korps Commandotroepen extract Stidd DPDs from under the casing of a Walrus Class SS. 2. Turkish operated DPD. 3. Malaysian Operated DPD.

The latest model can switch easily between Manned, Semi-Autonomous, and Full Autonomous modes. It can configured with the complete Navigation, Control and Automation System.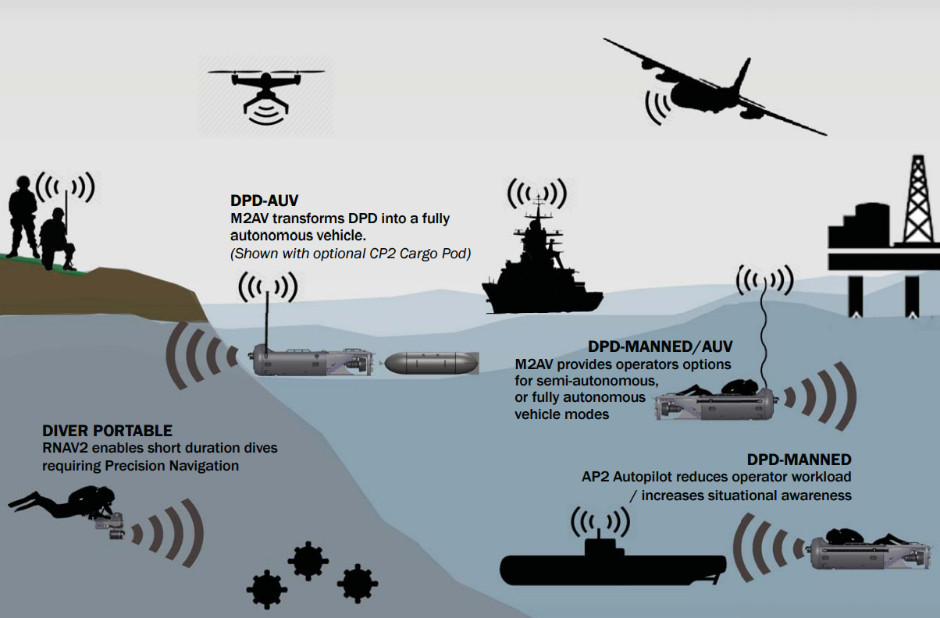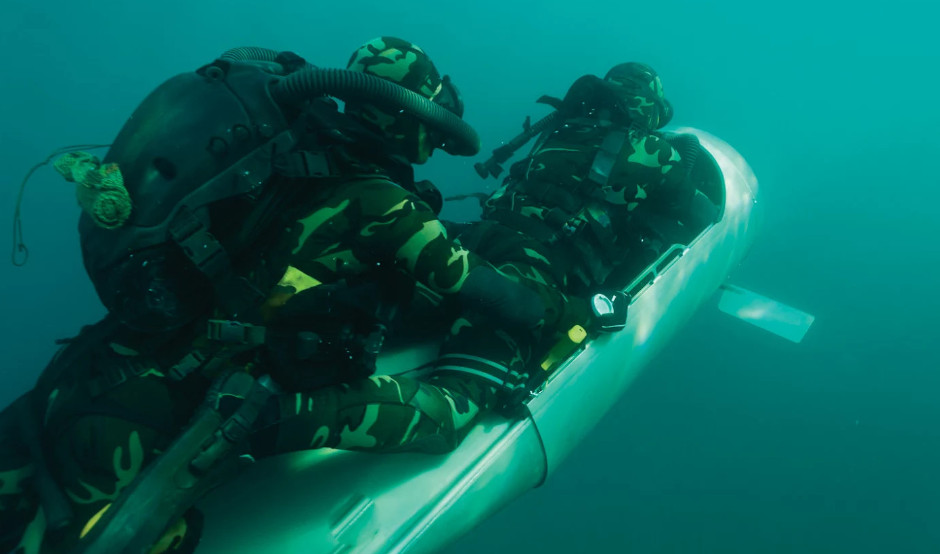 Specifications:
Length: 2.23 m extended, 1.3 m collapsed
Width: 0.61 m
Weight: 72 kg with 1 battery
Speed: 2.6 kt max with tw divers
Range: 10 nm
Depth: 80 m
Cargo: 85 l /46 kg plus towed cargo pod of 340 l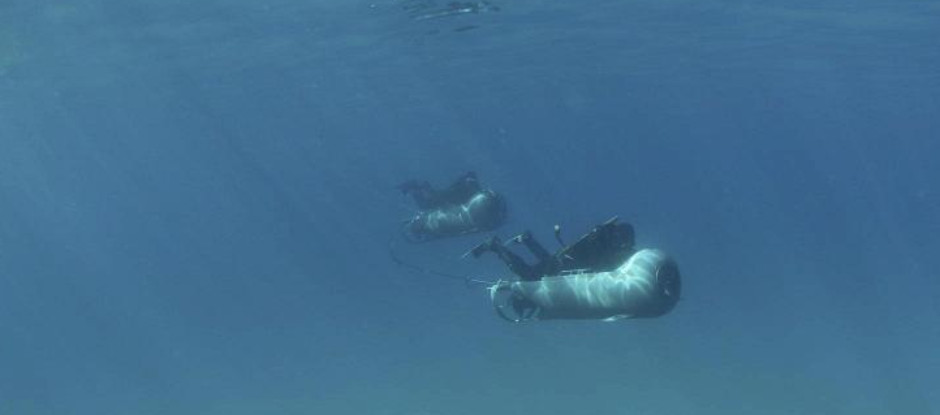 DPD in service with Finnish frogmen.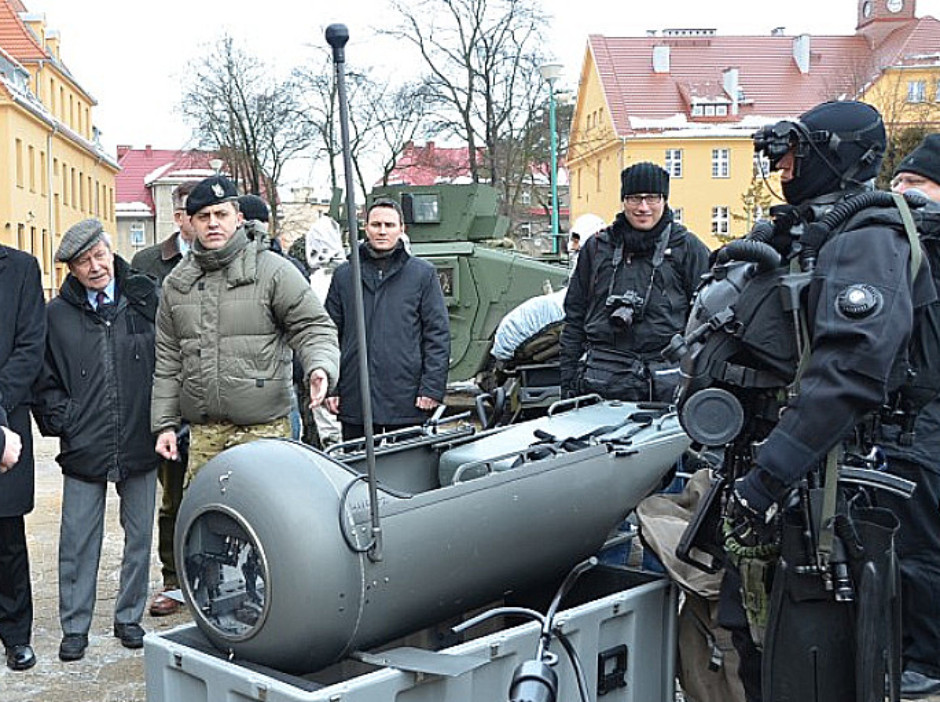 DPD in service with Polish frogmen.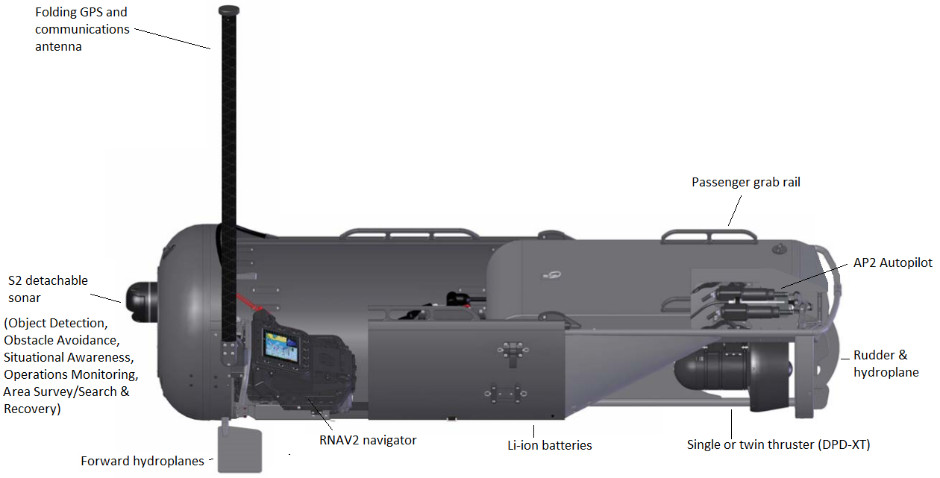 The DPD-XT extended-range version features twin motors and greater battery capacity. Although heavier, this increases speed by 33% and increases reliability due to redundancy. In this configuration it can tow 3-4 divers with full load.

RNAV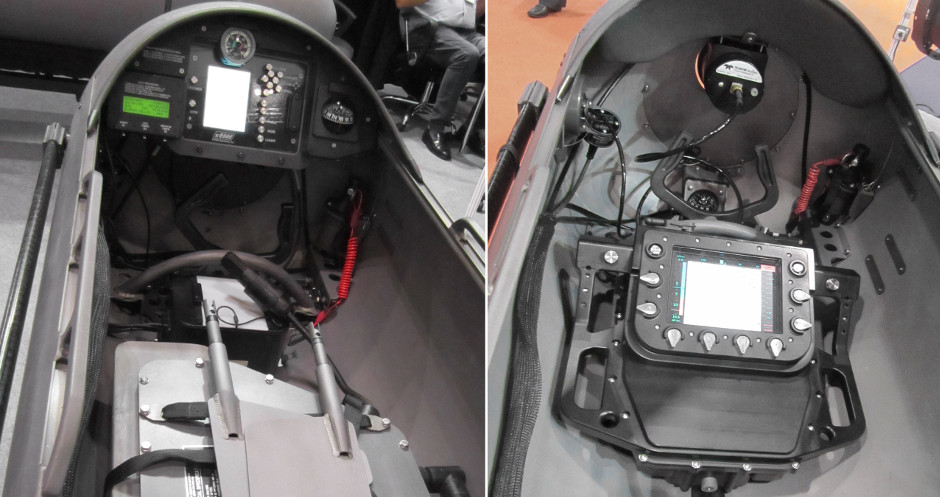 The original model with inbuilt Reconnaissance Navigator (RNAV) (left) and the newer model with integrated removable RNAV (right). Photos: Dr John Bevan, Historical Diving Society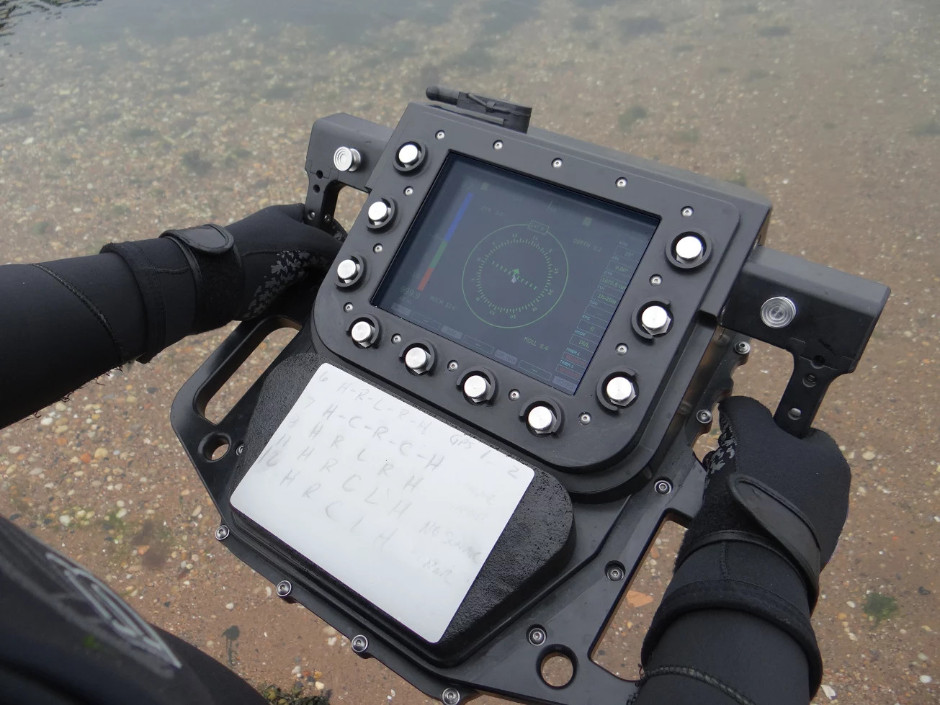 The removable navigator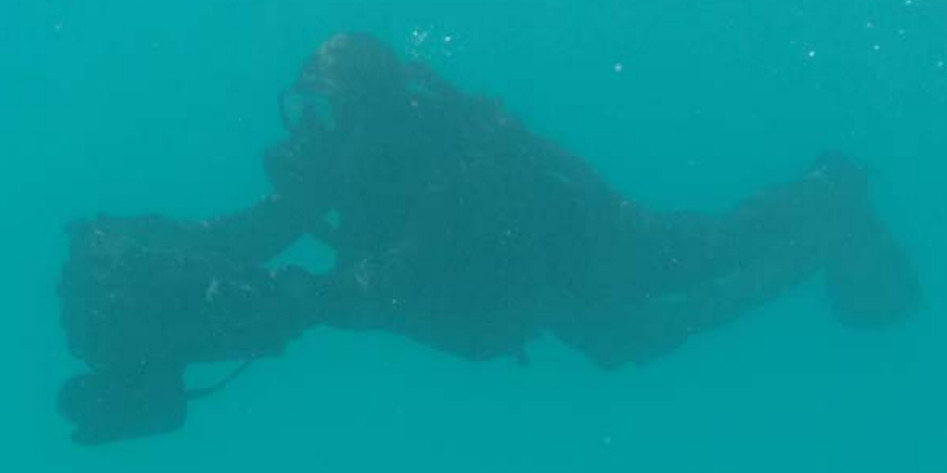 The RNAV2 with S2 Sonar attached in diver portable mode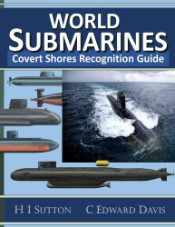 Get The essential guide to World Submarines
This Covert Shores Recognition Guide Covers over 80 classes of submarines including all types currently in service with World Navies.
Check it out on Amazon

Cargo Pods
The 2.4m long towed cargo pod has a 340 litre capacity. This has integral floatation compartments to ensure neutral buoyancy and is small enough to fit with NATO 533mm (21") torpedo tubes. It is possible for the DPD to tow two pods in some circumstances.



---
Related articles (Full index of popular Covert Shores articles)



Rotinor BlackShadow 730 and Divejet 414 Diver Propulsion Vehicles



Vogo DPD-200 diver propulsion device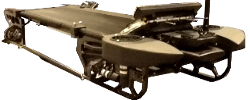 SharkMarine Mako DDS, Navigator, EagleRay etc



Bonex HP and HP Shuttle Diver Propulsion Vehicles




Dry Combat Submersible (DCS)



Alseamar MURENE SLV



Deep Shadow SDV



SDV Mk.9 SEAL Delivery Vehicle. w/Cutaway



DGSE's SDVs



Proteus advanced SDV




SWSC (Shallow Water Combat Submersible) US Navy SEALs next gen' SDV




Nerpa anti-diver UUV



Naval Spetsnaz in Hybrid Warfare (Russian SDVs and DPVs)



Patriot 3M diver propulsion (Kraken, DAAPV, Jetboots)




TorpedoSEAL Diver Propulsion Device



Gabler Sea Devil Swimmer Delivery Vehicle